Understanding your NHS pension and benefits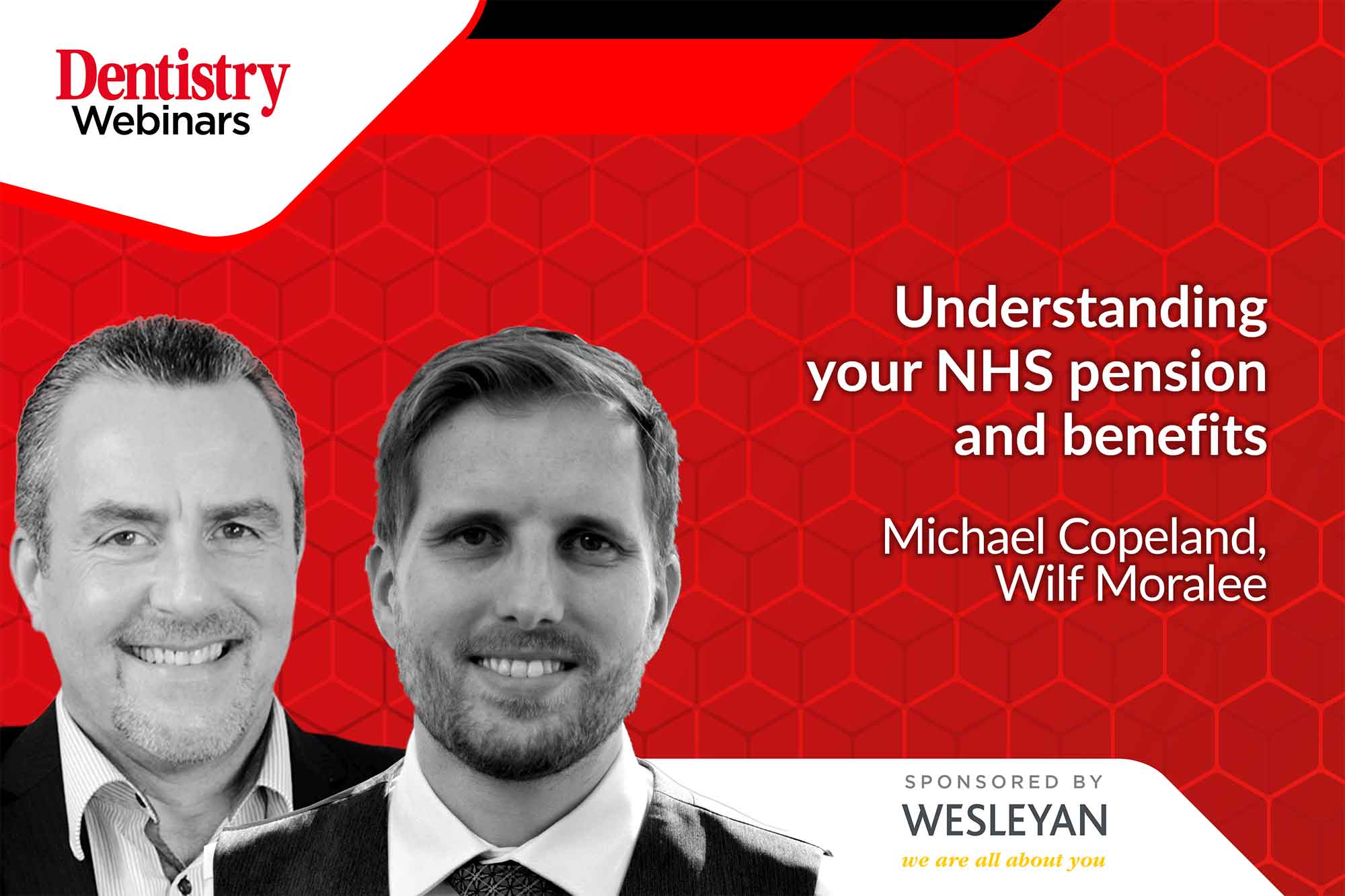 Michael Copeland and Wilf Moralee will explain NHS pension and benefits during a free webinar on the 17 November at 19:00.
Do you have work for the NHS and are unsure of your benefits? The financial experts are here to support you!
Join Wesleyan Financial Services' Michael Copeland and Wilf Moralee for this educational webinar designed to explain the ever-changing benefits of working for the NHS, including what they mean to you and your financial planning.
Learning outcomes
Does it really matter which NHS pension scheme you're in?
Your additional benefits, including life cover and sick pay
The McCloud (pension age discrimination) case and how it affects you
Pension allowances and tax mitigation
COVID-19 and the future of NHS dentistry
Downing tools – is there a perfect time to retire?
Michael Copeland – senior area manager, Wesleyan
Michael is a senior area manager for Wesleyan, who offers specialist financial advice and products to dentists. He has 30 years of financial services advising experience and has specialised with dentists and dental professionals since 2004.
Michael has in-depth knowledge of the NHS pension scheme, annual and lifetime allowance calculations and headroom checks, business financial planning including partnership and keyman protection, exit strategies and succession planning, protecting your wealth and also estate planning.
Wilf Moralee – professional development consultant, Wesleyan
Wilf Moralee is a chartered financial planner with 19 years' experience in financial planning. He now also spends his time coaching and developing other financial consultants at Wesleyan.
He has specialist knowledge of the NHS pension scheme and how to replace your NHS benefits if moving to private practice.
---
To register for this webinar, simply visit www.dentistry.co.uk/webinar.
Catch previous On Demand webinars: