Babies and toddlers 'could be getting addicted to sugary foods'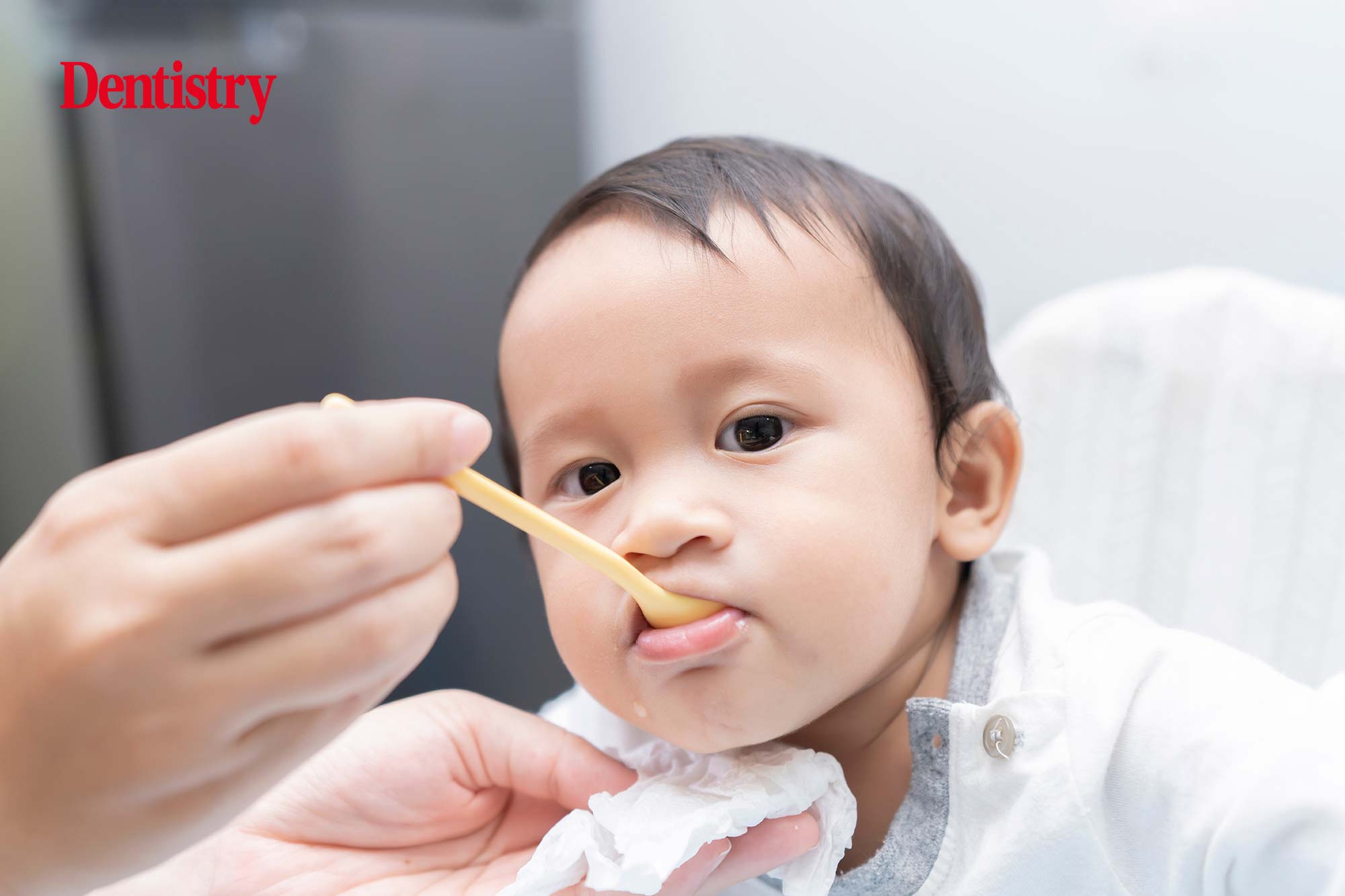 Snacks marketed as infant food contain such high levels of sugar that it could encourage a taste for sugar among babies.
This is according to health campaigners from Action on Sugar following the release of a new product report.
Findings reveal that all 73 products analysed featured health claims on the packaging. But more than one third (37%) qualify for a red label when it comes to sugars.
Misleading information
The worst offenders included Heinz Farley's Mini Rusks Original, which contains 8.7g of sugars per serving – all while making health claims about added vitamins and minerals.
Another example is Kiddylicious Banana Crispy Tiddlers contain more than 50% sugar – 59g for every 100g of the product.
Only six products out of those surveyed would be given a green label for sugars.
This marks the beginning of Sugar Awareness Week, which takes place from 8 to 14 November 2021.
Now campaigners are calling for changes to legislation in a bid to crack down on misleading nutrition and health claims. They also want the government to publish – and mandate – guidelines on commercial baby food and drink products.
Ludicrous
Dr Kawther Hashem is campaign lead at Action on Sugar and Research Fellow at Queen Mary University of London.
'It's ludicrous that certain food companies are being allowed to promote their high sugar sweet snacks to parents with very young children, despite them being aware that babies and toddlers shouldn't be having any free sugars,' she said.
'Babies can have a preference for sweet foods, due to milk being ever so slightly sweet. But liking sugary foods is something they only learn by eating sugary foods. Some companies choose to encourage this preference further by providing lots of very sweet products from an early age.
'What we need is companies to make products with minimal amount of sugars, so young children can grow up enjoying less sweet foods.'
A public opinion poll by Action on Sugar of 1,000 parents with young children found:
More than eight in 10 (84%) said they buy these so called 'healthy' baby and toddler sweet snacks for their children
Six out of 10 (60%) say that a 'no added sugar' claim would be why they select a particular product
92% said they were more inclined to buy products containing 'natural sources' of sugars, such as fruit.
Knock-on impact
Dr Linda Greenwall is founder of the Dental Wellness Trust. She believes that more effort is needed when it comes to empowering youngsters with the right knowledge on sugar.
'The latest dental survey from Public Health England 2019 showed that over 23% of children in England have dental decay,' she said.
'This can lead to tooth ache, pain, infection and early tooth loss. This isn't just detrimental to a child's dental health but has a knock-on impact to their development, nutrition and growth.
'Dental decay is preventable, it's caused by too much sugar and not enough brushing. We are very concerned about children's dental health and the impact of COVID. With challenges accessing dental care and increased consumption of sugary snacks, we fear oral health in this country has declined.
'We want to empower children with the knowledge about the negative impact that sugar has. This will allow them to make the right choices for their health. Reducing the consumption of sugary drinks and snacks is essential for the fight against dental decay, childhood obesity and type 2 diabetes.'
---
Follow Dentistry.co.uk on Instagram to keep up with all the latest dental news and trends.