Maximising the future of digital orthodontics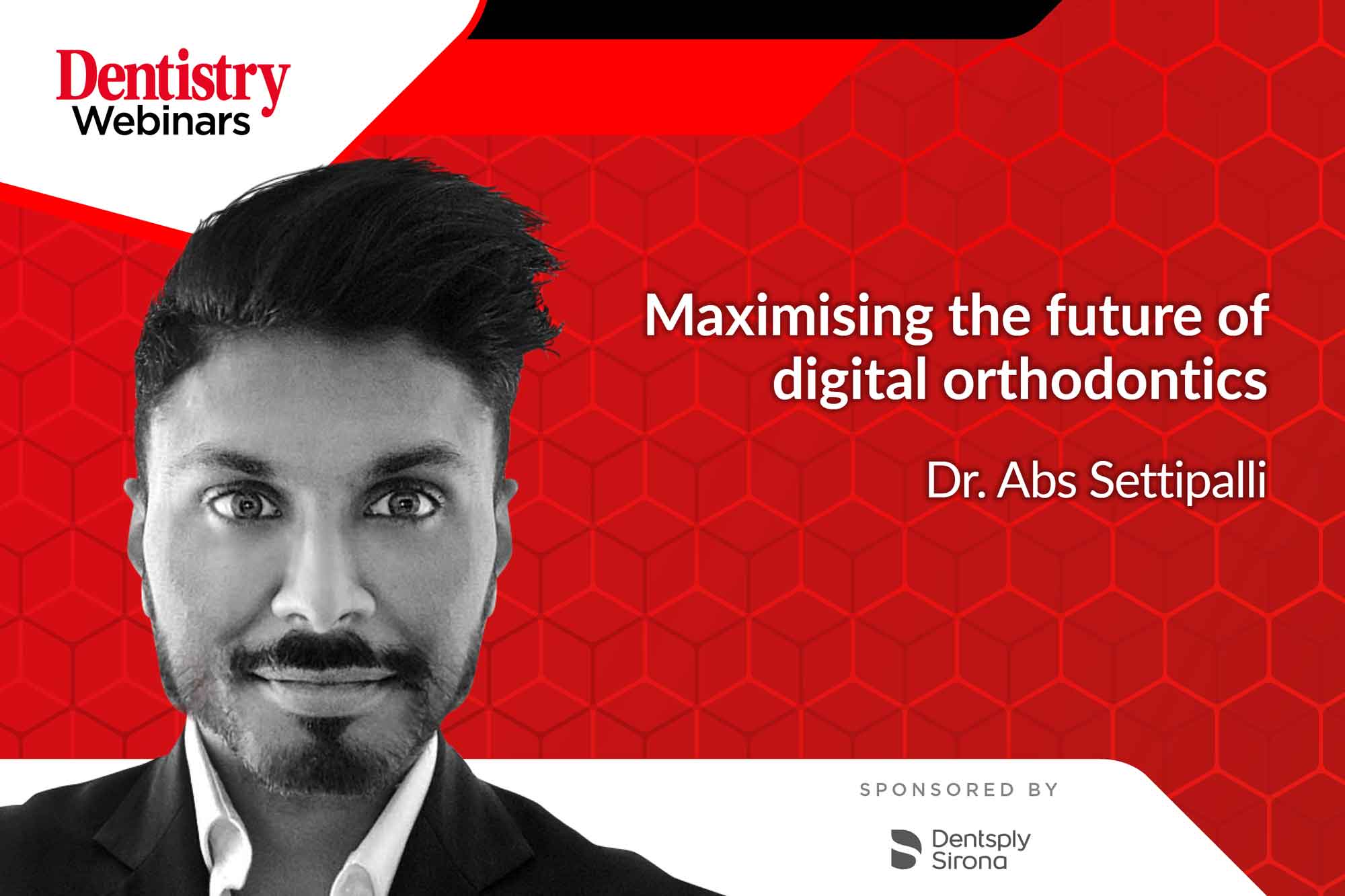 Abs Settipalli will explain how to maximise digital orthodontics in your practice during a free webinar on 11 November at 19:00.
Dentsply Sirona is pleased to invite you to join Dr Abs Settipalli. He will discuss how clear aligners fit into the digital landscape of dentistry.
Patient demand has dramatically driven awareness and uptake of clear aligners in the last couple of years. And demand continues to grow. This session aims to ignite your interest in digital orthodontics and arm you with the key points of knowledge and information you need to successfully get started!
Learning outcomes
Gain an understanding of the scope of clear aligners and the potential revenue growth they could bring
Understand the Suresmile digital workflow and how easily you can integrate this into the practice
Gain an understanding of the benefits to clinician, practice and patient of adopting a digital workflow with Suresmile clear aligners
Learn what to look for in the ideal aligner system that best suits both yours and your patients' needs
Ask me anything – live Q&A.
Abs Settipalli
Cosmetic doctor
Cosmetic dentist
Masters in aesthetic and functional analysis with full reconstruction, ACE Institute (Italy)
Masters in stock market science and technique, SMI (USA)
Author (photobiomodulation, bioelectromagnetics, photobioenergetics)
Masters in game theory, Stamford (USA)
Guest lecturer and trainer in dental surgery, Leeds University
Director of clinical research in dermatology and key opinion leader (Aesthetic Technology)
Global key opinion leader (Erchonia Lasers)
Medical director VL Aesthetics
Medical director and CEO Skild aesthetics academy
Cosmetic injectables and dermatology expert trainer and lecturer
Published in aesthetics journal
Speaker at conferences (Aesthetic Medicine London, CCR London, AMWC Monaco)
Team GB Powerlifter (divisional, British, European, world records)
International DJ.
---
To register for this webinar, simply visit www.dentistry.co.uk/webinar.
Catch previous On Demand webinars: