Why I use Ossix in 80% of my surgical cases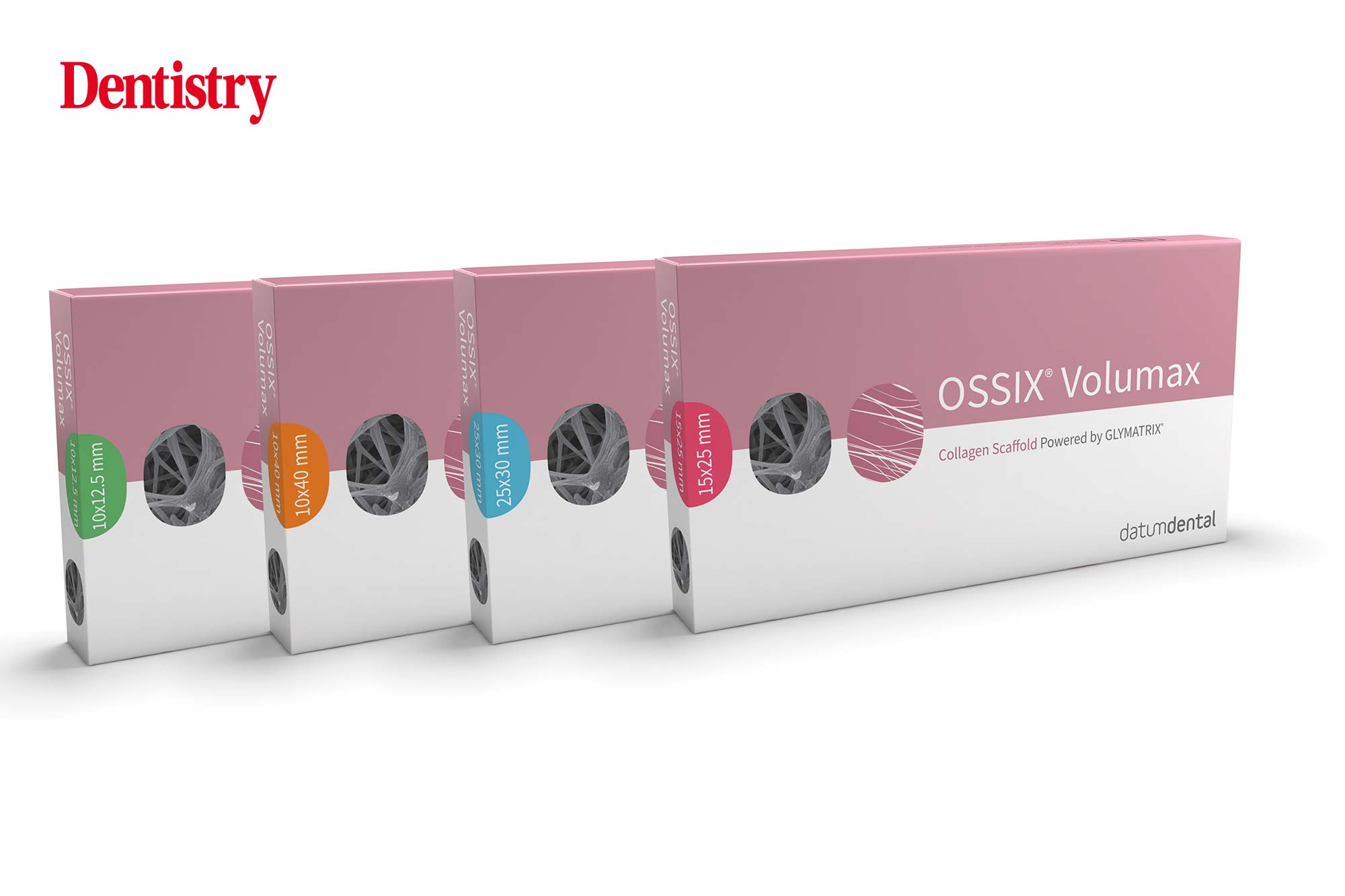 Renowned implant surgeon and practice principal, Stephen Jacobs, explains how the Ossix range of bone regeneration materials is transforming his clinical practice.
The most significant change in implant dentistry in my 32 years of practice has been the development of bone regeneration materials. I still remember the late 80s, when our inability to treat cases in which there just wasn't enough bone available meant patients went without treatment.
In contrast, for the last 10 years, it's become commonplace to graft and regenerate bone. And regenerate soft tissue to prepare sites for implants.
This has been particularly important when treating in the aesthetic zone. Here the labial bone plates are often too thin, dependent on factors such as body size, skeletal structure, health and patient age. Or there may have been loss of thickness or damage due to other factors, such as inflammation, infection or trauma during extraction.
Achieving PASS
For guided bone regeneration to be a success, it must be based on the PASS surgical principles:
Primary closure: passive closure. If bulking out a ridge, it is still necessary to allow the tissue to close passively over the top
Angiogenesis: when packing bone material into a defect, it's crucial to consider whether you can manage the blood supply and ensure you are not asking too much of the biology
Space creation and maintenance: it's important to choose the right barrier membrane to create space. And maintain it for a long enough period
Stability of the wound: if the wound breaks down, the graft is under threat.
Assessment of the size and shape of a defect is a primary consideration when choosing the best technique. It is essential to know the value of different material options. This arena is dynamic and rapidly developing and keeping up-to-date is essential.
Particulate grafts
I use particulate grafts to fill defects and for contour augmentation in preparation for implants. Both simultaneously with implant placement and also for initial bone grafting.
The gold standard source for particulate grafts has always been autogenous bone. It is active and contains osteoblasts that cause osteogenesis.
All other types of particulate graft – allograft (human-derived), xenograft (from a different species) and synthetic are not as active. But I often mix autogenous bone with one of the other types, depending on the indication. And often alongside tenting screws.
Creating the barrier
When filling large defects, a barrier membrane is also required. The only one I ever use now is the Ossix Plus resorbable collagen membrane. A sugar cross-linked collagen and hydroxyapatite matrix, which will stay in place for a reassuring 24+ weeks.
I used Ossix Plus in a planned extraction of four lower incisors and immediate placement of two implants in the lateral, temporary cylinders and a four-unit provisional bridge.
When I extracted the incisors, I was left with a large, almost ungraftable defect, which makes implant placement impossible. I couldn't gain consent for autogenous bone harvesting mid-surgery. So I placed allograft and used Ossix Plus as the membrane.
The wound dehisced after closing up. So I made the decision to review the patient every week. For the first six weeks the Ossix Plus membrane remained intact and the wound slowly healed on its own, which is something you would not see with other membranes.
Eight months later, solid bone formed, and I was able to place the implants. The histology showed everything you would expect in regenerating bone, such as new bone around the biomaterial and bone bridges in between, medullary spaces, blood vessels and osteoclast activity. And this was with allograft only. If I was to plan the graft, I would have chosen to add some autogenous particulate to the mix.
Contour augmentation
When contour augmentation is required, I now turn to another product of the Ossix range – Ossix Volumax. This is a volumising, thick collagen regenerative matrix containing the same Glymatrix technology as Ossix Plus, using a very simple technique.
In a simultaneous implant placement and grafting case, I can achieve excellent contour augmentation by folding and placing Ossix Volumax into the buccal pocket and suturing over a healing abutment. When it's time to place the final crown, I find beautiful thick tissue and contours.
After using both Ossix Plus and Ossix Volumax in such cases, I consistently find about 35% bone formation in a graft after eight months. This is exactly the result required.
Internal sinus lifts
I'm also starting to see positive results with the newest of the Ossix range – Ossix Bone. This is a sponge-like ossifying block for true bone formation for use in intraosseous defects, socket preservation and – where I have had most success so far – internal sinus lifts.
Most impressively, a recent study[i] shows that Ossix Bone's cohesive nature prevents migration into the maxillary sinus. This is beneficial in case undetected violations of the Schneiderian membrane occur during surgery.
Handling
All three of these materials require different handling to other GBR materials. Ossix Plus's relatively stiff nature means clinicians should layer and overlap so that it can advance around the curve of a jaw. I find using a wet instrument gives more control.
Ossix Volumax can fold two or three times to make it thicker before tucking it into a buccal pocket. It's essential to keep the flap small so that it will sit in one position or use a healing abutment to fix it. Which is a very useful technique.
If the flap is too large it is hard to keep the matrix in the right position as it becomes jelly-like when wet.
Clinicians must 'offer' Ossix Bone to the space, rather than placed directly in it. Otherwise it will simply disintegrate. The material slowly absorbs the blood and can then condense into the space.
Of course, ultimately there is no substitute for basic surgical skills. But with a rapidly evolving range of materials at our disposal, we also require the ability to critically evaluate the techniques and materials that will enable us to adhere to the PASS surgical principles and achieve the best clinical outcomes.
I find increasingly that it's Ossix Plus, Volumax and Bone that PASS the test.
---
Listen to Stephen Jacobs' on-demand webinar, 'Evolution of Bone Regeneration'.
To shop the Ossix product range please visit www.dentsplysirona.com/en-gb/explore/implantology/ossix.html.
Reference
Levin B and Rubinstein S (2020) Simultaneous Crestal Sinus Elevation and Implant Placement Using a Ribose Cross Linked, Collagen Bone Graft Material: Case Series of 28 Consecutive Patients, Compend Contin Educ Dent 41(3): 156-63