COVID-19 – social media and family 'most common' sources of oral health information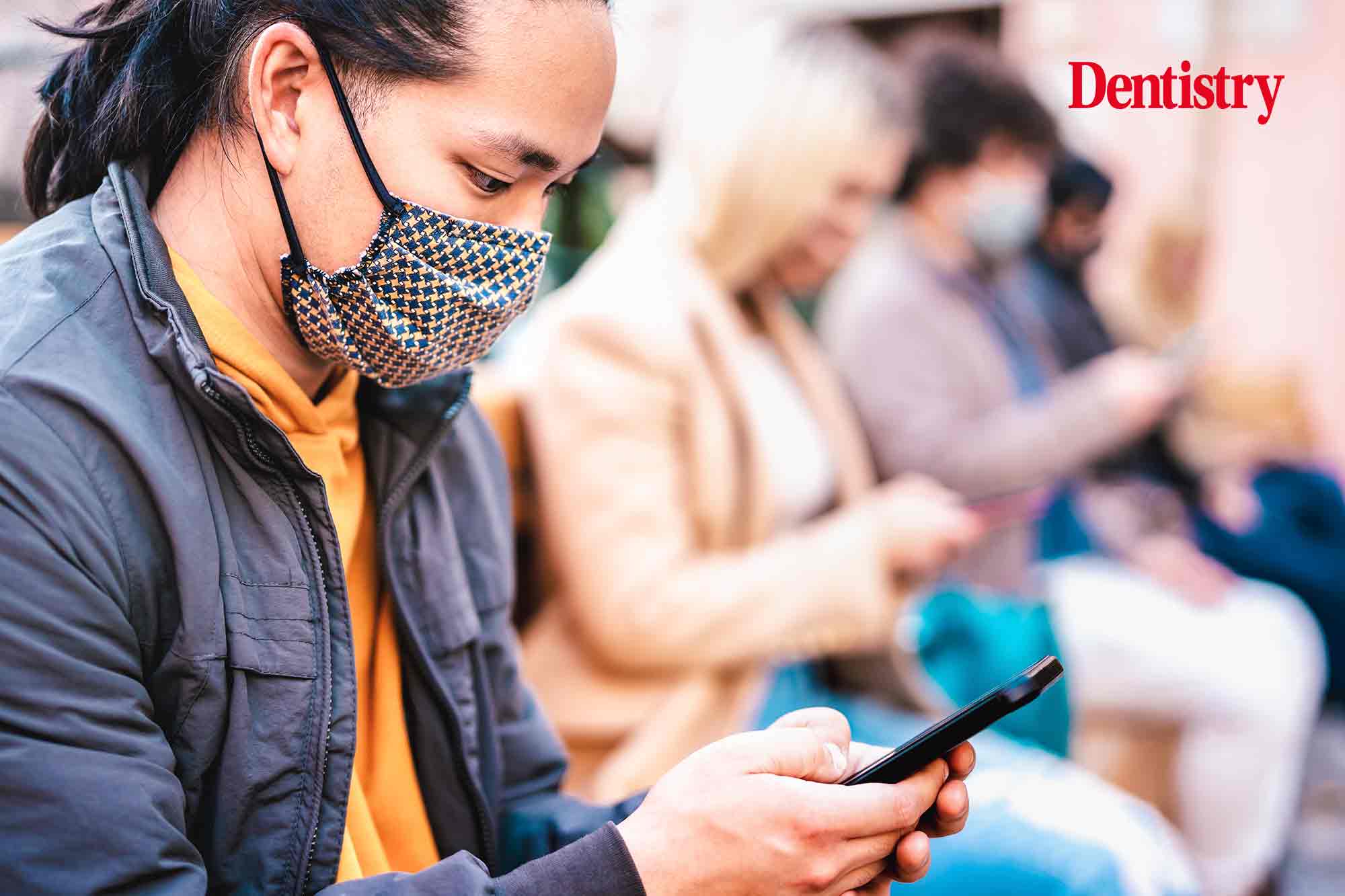 Family, friends and social media – these were reportedly the most common sources of dental information during the pandemic. 
This is according to a new study looking into dental fear throughout COVID-19.
With as many as one in three having a fear of the dentist, researchers wanted to analyse why the phobia develops.
They argue that dental professionals need to identify patients with dental fear and understand the underlying cause. They can then use appropriate dental fear management techniques.
Assessing adults – both male and female – in COVID-19 quarantine, they used the Dental Fear Survey (DFS) and Modified Dental Anxiety Scale (MDAS) to evaluate fear.
Significant results
Results showed the prevalence of dental fear was 45.7%, with females having a 'significantly higher' level of dental fear than males.
One in three participants (36.8%) said they would visit the dentist if they experienced a dental emergency during the pandemic.
Of those who would visit, they reported dental pain (36.6%), fractured tooth (36.1%) and facial swelling (33.7%) as the key reason.
Common fear
The team concluded that:
Dental fear was common among adults throughout the pandemic, with a large proportion demonstrating high dental fear
Almost one in four participants said they would visit a dental practice in case of an emergency. This happened most frequently for those with dental pain and a fractured tooth
Public health measures should improve the low uptake of emergency oral care to avoid further exacerbation of dental fear
Dental pain, female gender and reduced dental attendance were related to increased dental fear
Family, friends and social media were the most commonly reported sources of oral health information during the pandemic
Finally that the management of dental fear requires an assessment of dental fear severity. As well as the adoption of treatment approaches tailored to individuals.
---
Follow Dentistry.co.uk on Instagram to keep up with all the latest dental news and trends.