Digital dentistry – is it time to forget traditional methods?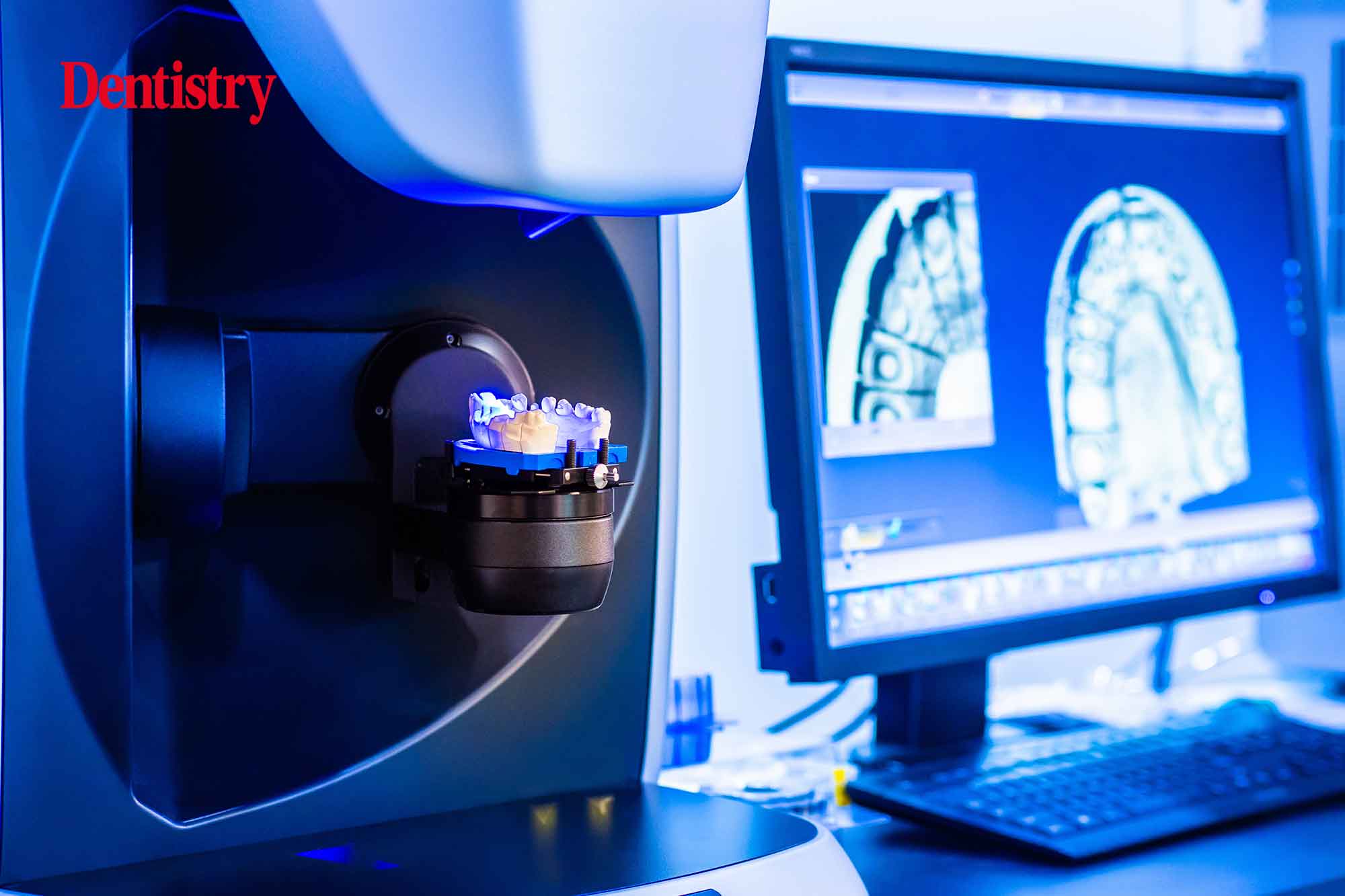 With digital dentistry integrating into every part of dental labs, is now the time to go all in? Nick Bryer explores the traditional methods.
I've been working in a dental laboratory for over 10 years now. But I have been around dental labs all my life.
My father, a former managing director of the now-forgotten 1st Dental, has been in the industry since he was 15.
I have heard all the tales of what he and his colleagues would get up to in his days of apprenticeship. Sat at a bench: who would produce a wax bite registration rim the fastest? Who could set up a wax try-in denture the fastest?
With £20 on the line, I have often challenged him to the same contest. Needless to say, I am much poorer for it.
Where I have challenged him and won, is his adoption of the digital revolution within our lab.
When I was in school there was an annual tournament where students would design air canister-powered Bolster wood cars and race them down a straight 25m track. The fastest time wins. 'F1 in schools' if I recall the name correctly.
It was a national championship encouraging students to engage in engineering and design. Sadly our designs never won, but it did introduce me to CAD/CAM from a very young age.
I remember coming home one evening and talking to my dad about how our cars were made. 'So we put the wood in the machine and then a drill bit cuts out what we have designed on the computer. Do you think you will do that with teeth one day? I think you will.'
Present day
Fast forward to the present and it is very apparent that the digital revolution has integrated itself into dentistry.
I am fortunate that I have engaged with the technology since its inception and implemented it into my laboratory. We are heavy users of 3shape and Exocad, arguably the most popular design software. I have a fleet of various milling machines and 3D printers. And I would estimate that around 50% of the lab's work makes its way through some sort of digital process at this stage.
This is fantastic. It justifies my investment in the technology and I feel vindicated in my youthful prediction. I should also be incentivised to push the adoption of the technology as much as possible.
To an extent I am; but, I try to remain honest with my customers and fellow dental lab peers about the full digital package with its pros and cons.
Digital dentistry and its current position
The addition of technology is fantastic. When we use it correctly, it is a fine addition to our toolkit. This should be how digital dentistry should be positioned right now.
There are many occasions where on a case-by-case basis I advise customers that reverting to a regular impression for delivery of a specific case is the most suitable.
I am acutely aware of the flaws in digital dentistry. Whether it be: bugs within design software (believe it or not there are things that the software physically cannot do yet). Accuracy and cost of printing models along with accuracy and user skill of intraoral scanners.
These tools aren't as foolproof as we are led to believe.
As an industry, we must not deify all the new technology. While it is a welcome addition in smoothing and speeding up workflows, it is still in its infancy like me in my career.
There are problems and growing pains. There should be an acceptance that things can go wrong along the way.
I am not disillusioned with the technology, just realistic. I have gained a reputation amongst suppliers that I am a bit hard to sell to because I am tuned into the products and technology behind them.
There's so much noise on social media or advertisements claiming that this material or that machine is a 'game-changer' for dentistry. Well, I hate to break it to you… it's not. It's another tool in our toolkit…for now.
Education
So where do we go from here? While the technology is extremely engaging to a younger technician demographic who may be eager to enter the industry, are they well prepared for its use? Debatable.
I completed my Fdsc and Bsc in dental technology within the last 10 years. This is where there are glaring gaps in the curriculum.
In my three-year course, we did one afternoon on Exocad. At the time, I used it every day in my lab. It wasn't of much use to me as a learning exercise.
For a degree that claims to be about dental technology, there didn't feel like there was much 'technology' involved. At least to today's standards.
But having been around the dental lab my entire life, I appreciate the work and craft of developing hand skills and an aesthetic eye.
Most of us started in a model room and are at our current personal and career development stage by taking the time to develop and understand each part of our craft.
The technology is here. It should supplement the education of the future generation into dental laboratories. However, I would hesitate to discontinue tried and tested methods of a path through the lab.
Balance
I firmly believe that the history of our craft, as well as an embrace of the future, is the most balanced approach.
Without previous knowledge of the craft and development of my hand skills, how else would I feel confident in giving critique to the technology in front of me?
Furthermore, how would I apply aesthetic design concepts to my digital designs without first understanding the shapes I'm producing and why?
Wax knives, bunsen burners, plaster, silicone impressions to silicone chips, processors, mouse, and keyboards. Just more tools in our toolkit.
---
Follow Dentistry.co.uk on Instagram to keep up with all the latest dental news and trends.