Jay Majevadia – a life in dentistry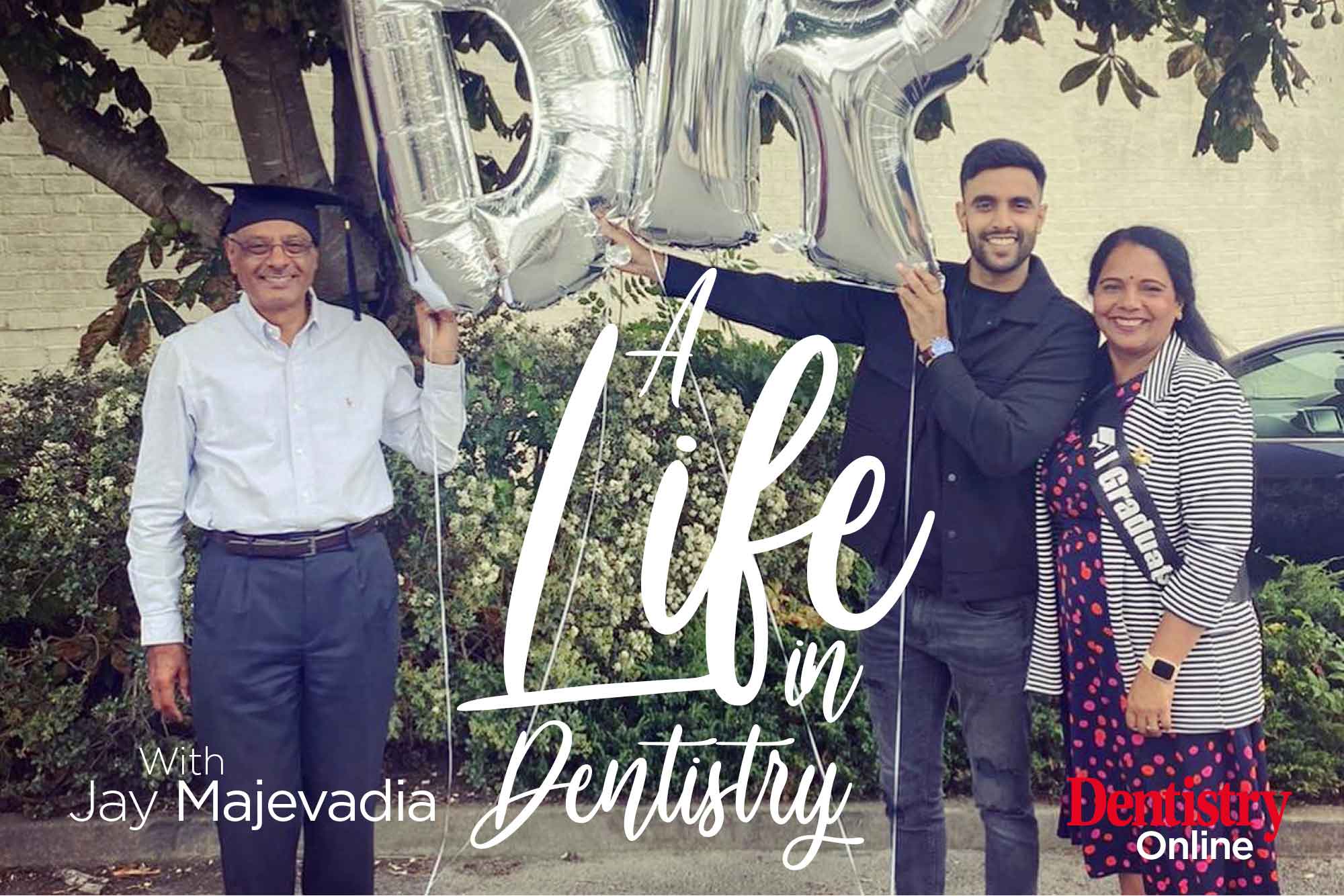 Jay Majevadia speaks about his journey into dental school and the sacrifices his parents went through to get him there.
Since I uploaded a post onto Instagram, I realised it had touched the hearts of a lot of people. It felt as if the hardships and sacrifices that my parents made resonated with a lot of individuals. And it is a topic that the Asian community never really openly discusses.
As a recently graduated dentist from the University of Leeds, I have the time to sit down and reflect on my journey into dental school and I feel it is time to share my story.
Building a life in the UK
The two people that I am forever grateful for are my parents. I know they both, as individuals, face their own challenges.
Dad originally from Kenya, and mum from India, both came to the UK with limited access to education. In the mindset of the older generation, in our culture, the man is the highest earner. Naturally, dad took this role in working to provide for his family.
My mum was the only member of her family to escape the poverty-ridden 'majestic' India. To this day, she still struggles in formulating basic English sentences. Previously, I admit, I got embarrassed in social situations when she conversed.
But when I think macroscopically, I remember her education ended at the age of eight and she was made to work on a farm.
I remember that her circumstances were so different to mine. But one thing I can never take away is that whatever my mum has done, she's done with a beaming smile on her face, filled with love.
My parents' mindset was completely different. Work hard, save money, repeat. They hardly enjoyed themselves because they thought, what's the point, it's a waste of money.
However, when it came to my education, or my personal endeavours, it was their primary goal for me to enjoy the simple pleasures of life, within limits of course.
Their combined salary is less than what the average adult earns in the UK (let that sink in). They hardly bought clothes for themselves, they hardly went on holidays, yet for me, they provided.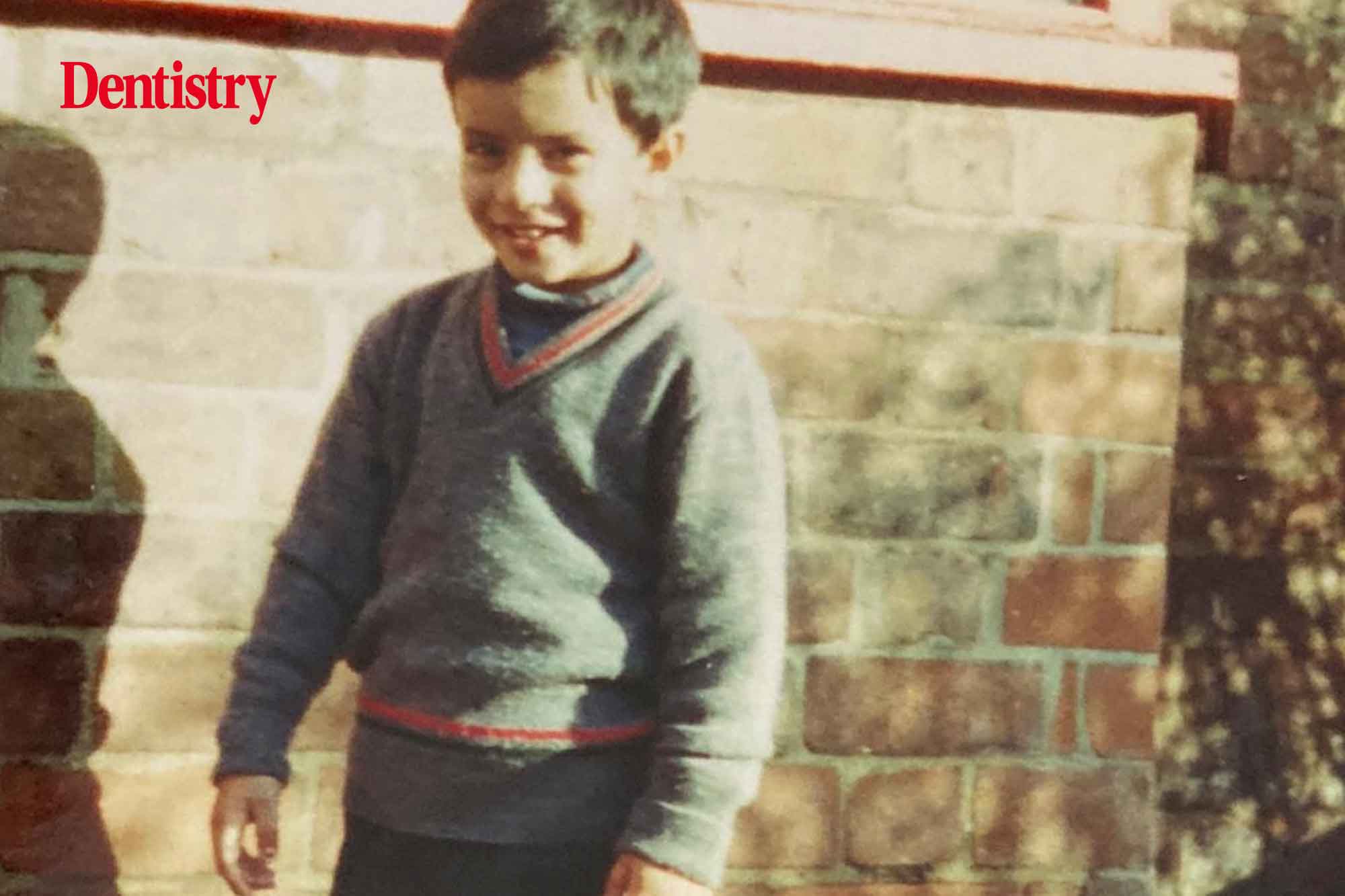 Starting school
I've encountered many of my own challenges in the educational system in order to get into dental school.
My first experience of failure happened when I received the results of my 11+ exam. For those of you who aren't familiar, this is an exam students who wish to undertake their secondary education at either a grammar or independent school take.
Unfortunately, I didn't score high enough to get accepted at my first choice, but instead got my second choice. At the time, I was elated, my parents were beaming with happiness. But I knew internally they would have preferred for me to get my first choice.
To this day, I still remember my first day of secondary school. I was a little Indian boy, with an oversized bag, and I was wearing an oddly-sized blazer, which was bought to last me seven years.
My black shoes felt so uncomfortable and tight. But I still braved a smile to avoid upsetting my mum.
To top it off, my braces were stained yellow from the turmeric, which was a daily ingredient in our cuisine.
At that point, I felt hugely embarrassed. But when I think back to it, I am forever grateful that I even had access to good education and was able to have clothes. Irrespective of them being a little big in size.
Dealing with disappointment
As I lived so far away, I had to take a 1.5-hour journey to and from school. This consisted of my dad dropping me to the train station at 7am, taking a train into central Birmingham, followed by another bus to my school so I could just about be on time for morning registration.
At the time, my dad was doing long night shifts. Every morning he had the option of coming home from work and going to sleep. But he instead opted to wait and help with the first part of my journey to school.
My mum was working three different shifts. Yet she'd always find the time to wake up with me to make my breakfast and packed lunch and cook a wholesome dinner every evening.
This routine eventually became embedded into my system. From waking up early in the mornings, to attending school, participating in extra-curricular activities, and completing assignments.
Little did I know that the two years in which I sat my GCSE and AS examinations would be the most challenging, stressful and traumatic experience I have encountered.
I remember receiving my GCSE results, two A*s and 10 As. I felt disappointed and upset and I knew my parents wouldn't be best pleased.
In the Asian culture, it is quite common to compare children to older siblings or family members. I was subject to that constantly.
I still remember when the careers adviser at my school point blank told me I wasn't 'good enough' to be a dentist. My GCSE grades weren't up to scratch.
It was at this point that my mindset changed and I gave it my all to do better in my AS examinations.
Rejection
Coming from an Asian background, it is common tradition that the subjects maths, biology and chemistry are top of the pecking order to study for A-levels. Alongside these three, I opted to choose economics to provide a bit of flavour in my choices.
To my dismay, my AS results did not go as planned. I predicted four As but ended up with ABCC.
At this point, I was doubting my intelligence and capability. I genuinely had no idea as to what I would do.
The worst feeling was I knew the disappointment my parents would feel. This is something that is quite common amongst Asian students. The pressure of not disappointing parents is a big weight that is carried on their shoulders. The fear of not succeeding and the cultural backlash of being a failure is something that every Asian student carries at the back of their mind.
Due to my results, I ended up moving schools and attending a private college that was closer to home.
The fees were extortionate, but my parents wanted the best for me and happily provided.
This year was spent focusing on my exam technique and attempting to answer every question available prior to sitting my examinations.
Normally, a final year A-level student would have no more than six exams. But I had 14 because I was resitting my AS exams in the same year as carrying out my A2 exams.
To my surprise, I received an interview for dentistry at Plymouth University.
I was not expecting this considering my results to date had been below par. None the less, I went to the interview. I thought it went well, but then received an email a few weeks later that I got rejected.
Yet again, another challenge to overcome.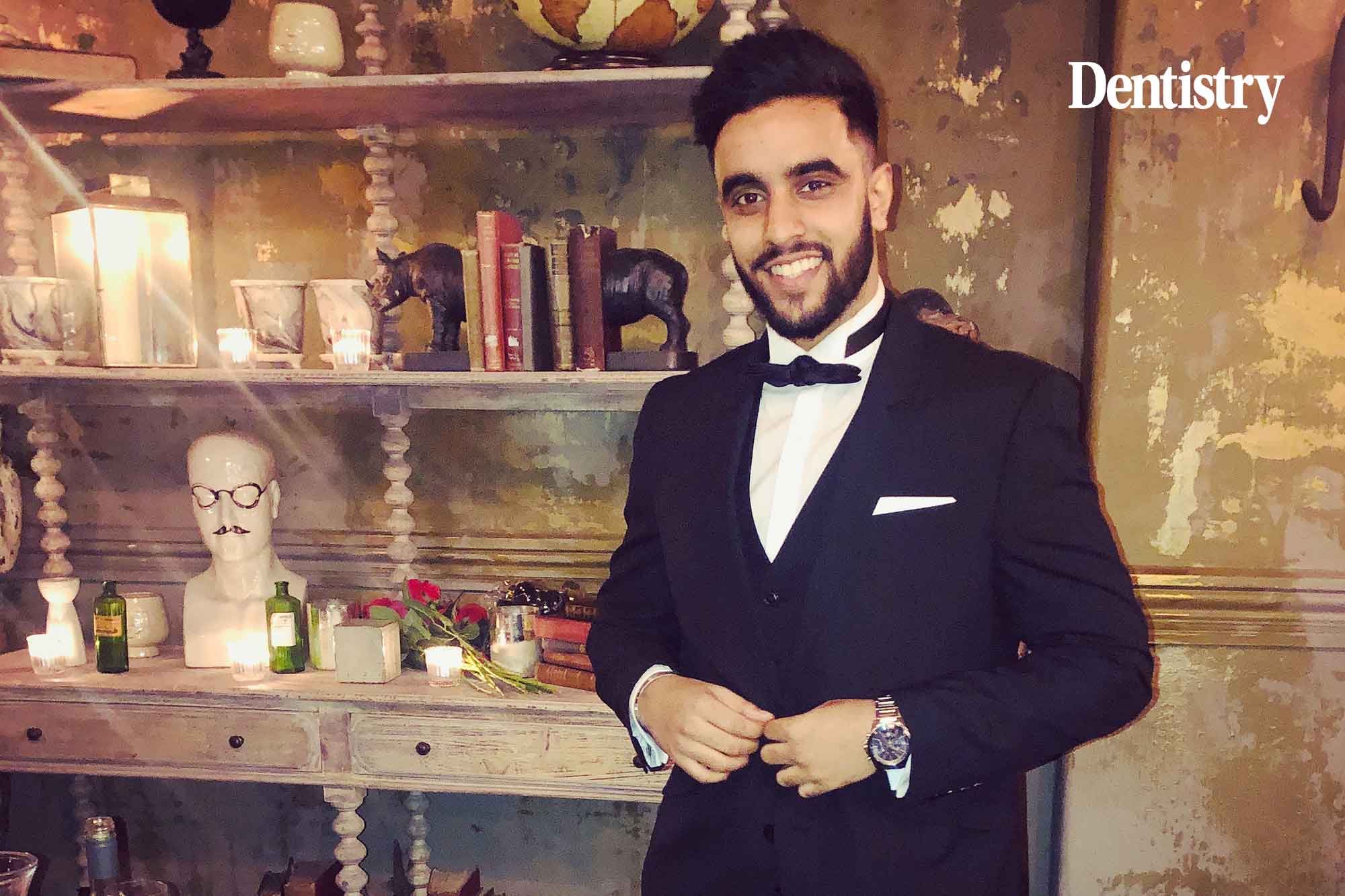 Getting into dental school
Fast forward to A2 results, I received an A* in chemistry, A in biology and a B in maths.
This for me was a huge achievement. A 'gap-year' was inevitable as I had no offers from any dental schools. This gave me the opportunity to live on my own two feet by working at a retail store, funding my own travels, and resit my maths A2.
I went through the dreaded process of applying to dental school again. This involved sitting the UKCAT and BMAT for the second time.
Within a week of sending my application, I received an email from Manchester Dental School, another rejection.
This was becoming a regular occurrence and at this point I felt like giving up completely. Nevertheless, I stayed positive as I knew I still had three other universities to hear from.
I was fortunate to receive two interviews from Leeds and Sheffield Dental School which resulted in two offers.
At this point, I knew I was so close to achieving my goal after so many setbacks. I devoted two solid months to revising for my A-level maths resit.
The exams in my opinion went well, all I had to do was patiently wait for my results.
To this day, I still remember opening my result and seeing my A-level maths result hadn't changed from the year before. It was still a B.
So many thoughts were rushing through my head. I was so close to getting into dental school and yet again I still didn't achieve the result.
My dad was looking to send me to Prague or any European dental school so that I could study dentistry. But I didn't want that.
Instead, my tutor suggested a remark. I was close to the threshold of receiving an A.
I was pessimistic, but a week later my grade had gone up by approximately 10 marks. This meant I had got the A. I was going to university to study dentistry.
A life of service and gratitude
This is by no means a story searching for sympathy. I can appreciate that I am more fortunate than others because I come from a working-class background.
I have encountered many hardships in the educational system where my results at different stages in my life have affected my progress.
But I feel that my parents mentality of saving and not spending has significantly helped me throughout my education.
In truth, I am always indebted to my parents. I can never truly pay them back for moving continents, doing nightshifts and prioritising my endeavours over their own.
All I can do is live my life of service and gratitude, which will pay back one bead of sweat only.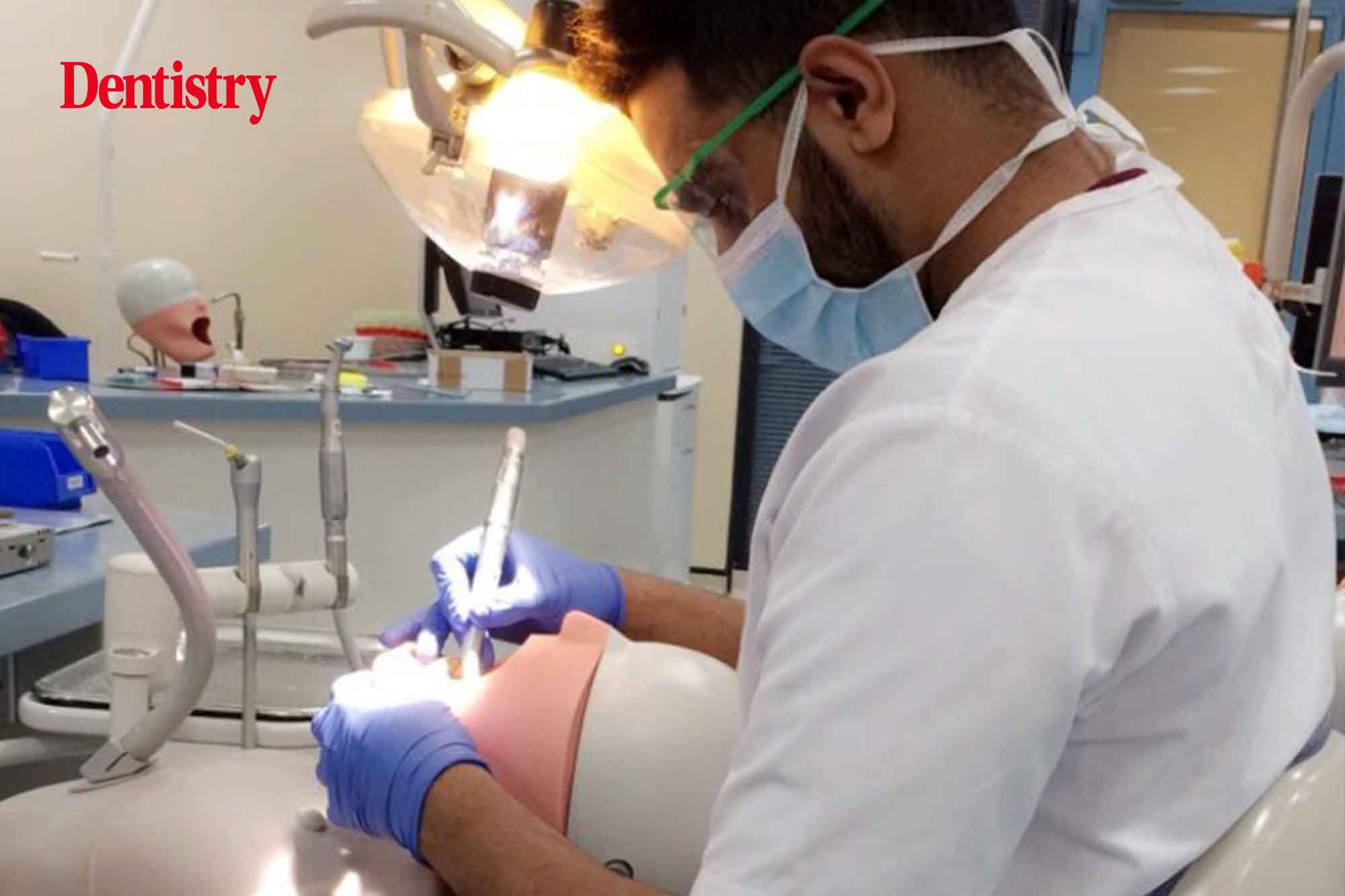 ---
Previous A Life in Dentistry articles:
Follow Dentistry.co.uk on Instagram to keep up with all the latest dental news and trends.