Preventing periodontitis can save billions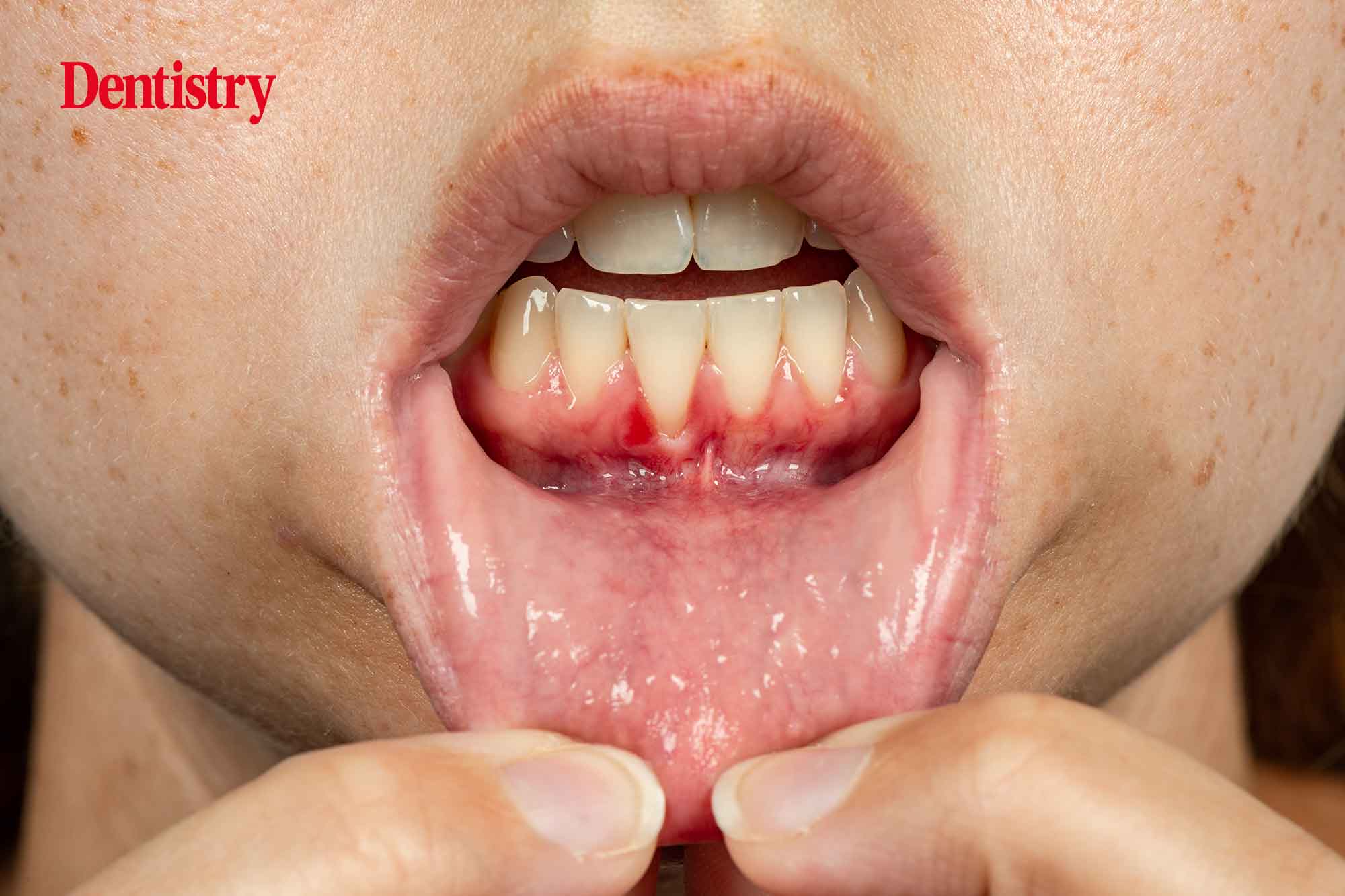 New research throws light on the shocking cost of periodontitis – and why prevention really is better than cure.
New European research has looked deeper into the cost of poor oral health – and the results are extraordinary.
More than €100bn could be saved across six countries – including the UK – if they committed to preventing periodontitis by eliminating gingivitis. And perhaps most surprising among its conclusions is the fact that trying to eradicate gingivitis is cheaper than continuing 'as is'.
In the UK alone, eliminating gingivitis would save more than £21bn (€24.68bn) over a 10-year period, even when factoring in the costs of professional intervention.
By comparison, continuing to treat the disease in the current fashion would cost more than £47m (€54.63bn) over the same period.
Measuring the impact of gum disease
The study was commissioned from The Economist Intelligence Unit (EIU) by the European Federation of Periodontology (EFP). Titled Time to take gum disease seriously, it is the first to examine the socioeconomic impact of gum disease.
The authors modelled the impact of a range of approaches to managing periodontitis – including doing nothing more than the current baseline – on total costs, ROI, and the change in healthy life years.
Professor Iain Chapple, an EFP workshop committee member who contributed to the report, said: 'It is hugely challenging to determine the economic and societal costs of a complex disease like periodontitis, which is why we needed an independent expert group like the EIU to undertake this modelling.
'Their data clearly demonstrates that by far the biggest return on investment comes from the prevention of periodontitis, ie, by treating gingivitis, something traditionally regarded as trivial and ignored, with treatment being directed at periodontitis – which is, of course, too late.'
The study also points to the 'growing body of evidence' associating periodontitis with other systemic diseases. It concludes that while further research is needed, there is 'sufficient evidence' for more integrated care pathways to advise patients of the risks.
Return on investment
The report makes four key recommendations:
Prevention, diagnosis, and management of periodontitis is cost-effective
Better integration of dental and general healthcare is required
A synergy of societal and individual public health campaigns is needed
The affordability of dental care needs improving as cost is a key deterrent to going to the dental practice.
The report points out that cost of eliminating gingivitis is dwarfed by the potential savings. Every pound invested in eliminating gingivitis offers a return on investment of £20.50 for patients. This figure leaps to £88.30 in terms of savings to the NHS.
Eliminating gingivitis – thus stopping new cases of periodontitis – would save the NHS more than £4.7bn (€5.5bn) over 10 years.
The report states: 'Periodontitis is sometimes referred to as a "silent disease". This is due to its slow and gradual progression and its mild early symptoms.
'This is a misnomer. Rather than silent, periodontitis is misinterpreted. Its awareness among the general public, dentists, and other health professionals remains low. Studies show three out of four adults with periodontitis do not know they have a condition at all.'
Professor Nicola West, EFP secretary general, said: 'I am delighted with the EIU's analysis. It highlights the benefit to healthcare providers of treating gum disease early to realise gains in healthy life years. It advances the European Federation of Periodontology's purpose of promoting periodontal (gum) health for a better life.'
The 'misinterpreted' disease
Periodontitis is the sixth-most prevalent disease in the world
Approximately 743m people have severe periodontitis
At least half the world suffers with a milder form of periodontitis
Treating perio costs £4.7bn per year in the UK.
---
The work was supported by a sponsorship from Oral-B, and is available to download in full at bit.ly/3vzI1TI.
This article was first published in Dentistry magazine. You can read the latest issue of Dentistry magazine here.