Dentistry Show London: the profession unites once again!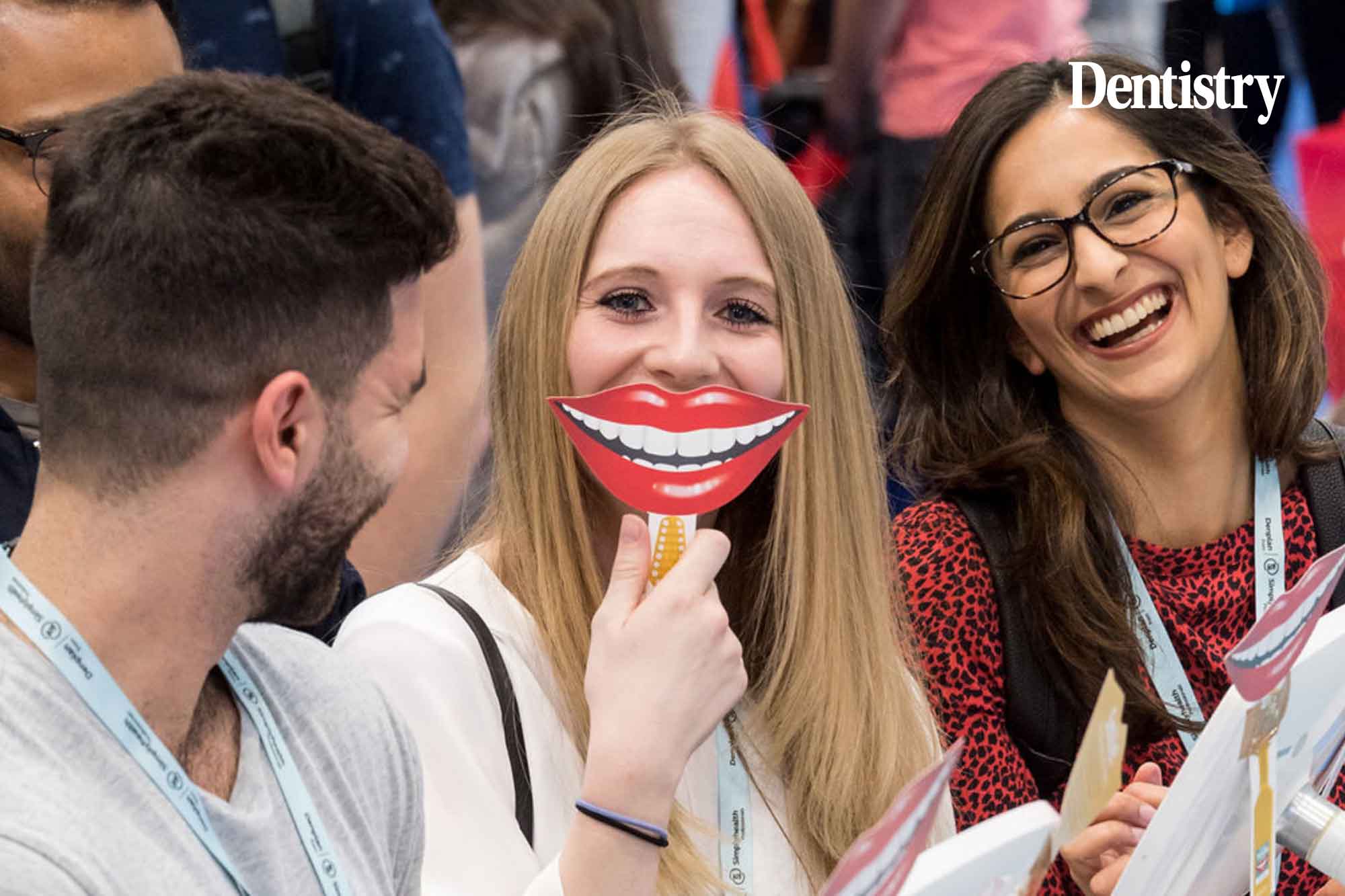 Closerstill Media introduce the Dentistry Show London for 2021 and explain what you can look forward to this September.
It is summer 2021. Hope and excitement are sweeping their way through the dental profession. Most people and businesses are now acclimatised to our new way of life.
The return of live events is a huge benefit as we approach autumn. It enables the face-to-face networking and learning that we have been missing out on since early 2020.
The Dentistry Show London is an exciting and unique event in the dental calendar this year. We are therefore doing everything we can to bring you up to speed.
We are ready to help you and your entire team with the information, guidance, innovation and inspiration you need for whatever comes next.
Brought to you by Closerstill Media
London is one of the most iconic and well-connected cities in the world. With everything happening across the globe right now, a visit to the capital is exactly what you need for some respite and inspiration in both your professional and personal lives!
The 2021 event is brought to you by Closerstill Media for the first time. Closerstill Media is the team behind the British Dental Conference and Dentistry Show which takes place in Birmingham each spring.
Freshly redesigned and rejuvenated, the Dentistry Show London 2021 has also been designed in close collaboration with the leaders within the profession to deliver an event that offers everything you need to keep your business and technical knowledge up to date.
The chance to come together as an industry will enable everyone to discuss their experiences during lockdowns and since it happened. It is likely reassuring for many people to confirm that they were not alone in facing the challenges that came up within their practices.
In addition, this engagement will allow individuals and teams to learn from each other. To gain practical ideas from others on how to improve their own protocols and, ultimately, the safety and quality of the patient care delivered.
The Dentistry Show London
The sense of community that existed in dentistry for many decades is now stronger than ever. It will remain an invaluable pillar of support as we all look to the future.
It's still too early to predict how the next year will unfold. But there is certainly now more positivity and optimism than we have seen for some time.
For instance, several trials of larger social events in the UK and around the world have been successful. They set the precedents for upcoming gatherings, enabling industries to resume group activities and events in the safest and most efficient possible way.
The Dentistry Show London will apply all the best practice guidelines.
The Dentistry Show London 2021 will be one of the very first events in almost two years that dental professionals across the sector can finally come together once again!
We've got you covered in terms of education too. There is a well-rounded, diverse programme of content and training for all of your team. At the show you can:
Develop your clinical skills
Source new technologies
Seek tailored advice from product experts
Build professional relationships
Gain inspiration to accelerate the growth of your business
Learn about the latest techniques
Network with your peers
Reconnect with suppliers.
Something for everyone
The Dentistry Show London has something for all of you!
In fact, it will offer all the information, industry updates and support you need to take total care of your dental practice.
There are also several exciting features to look out for throughout the exhibition. Browsing trade stands is thirsty work. So you may want to stop by the Dürr Dental stand for bubbles or the Belmont Bucks Fizz Bar.
We can't stress enough just how much a united dental profession is a thriving dental profession!
It may have been some time since we were last able to come together in person. But we are now officially back in business. The Dentistry Show London 2021 is, therefore, one event you and your team do not want to miss.
What's new for the Dentistry Show London 2021?
There is no shortage of learning and networking for professionals at the event in September. There are some really exciting features to make the most of.
Firstly, there are seven dedicated lecture theatres providing focused education in an array of pertinent areas within dentistry:
Private and Aesthetic Dentistry Zone
Corporate Update Theatre
NHS and Business Theatre
Compliance Hub
Enhanced CPD Theatre
Clinical Excellence Theatre
Digital Dentistry Theatre.
Across the seven show theatres, there are 100+ hours of enhanced CPD covering a broad range of relevant topics.
Over 100 speakers will present lectures and interactive sessions, including highly experienced GDPs, specialists, digital experts and real pioneers in their field.
Empowering dentists
Putting the spotlight on the NHS and Business Theatre at the Dentistry Show London this September, we are delighted to introduce Dr Mahmood Mawjee.
Dr Mawjee will present on very pertinent topics for clinicians right now – 'How dentists can stop worrying about litigation all the time'.
He comments: 'I will explore some practical solutions to help clinicians better manage the stress and worry less about litigation.
'I want to empower dentists to deal with the risks of litigation. To also create a healthier mental approach to potential complaints.
'I will offer some ideas and techniques that clinicians can implement from Monday morning when they return to their practices.
'It's about expanding their skillset to include effective coping mechanisms, improving their mental and physical health, and just helping them enjoy what they do once again. I will certainly take questions and would encourage delegates to get involved so we can have a really interactive session.
'Life is about being happy. But a lot of dentists are not.
'This is still a great profession, but it is stressful and dentists need to learn to deal with that aspect better.
'I aim give delegates one idea that could change their lives – don't miss my sessions at the Dentistry Show London!'
The Dentistry Show London 2021 is taking place on Friday 17 and Saturday 18 September at Olympia London. Join us this September at the most anticipated event of the year!
---
Click here to register for your free pass!
Find out more at london.dentistryshow.co.uk or contact [email protected] for more visitor information.