Dear Deidre – answers to dentistry's burning questions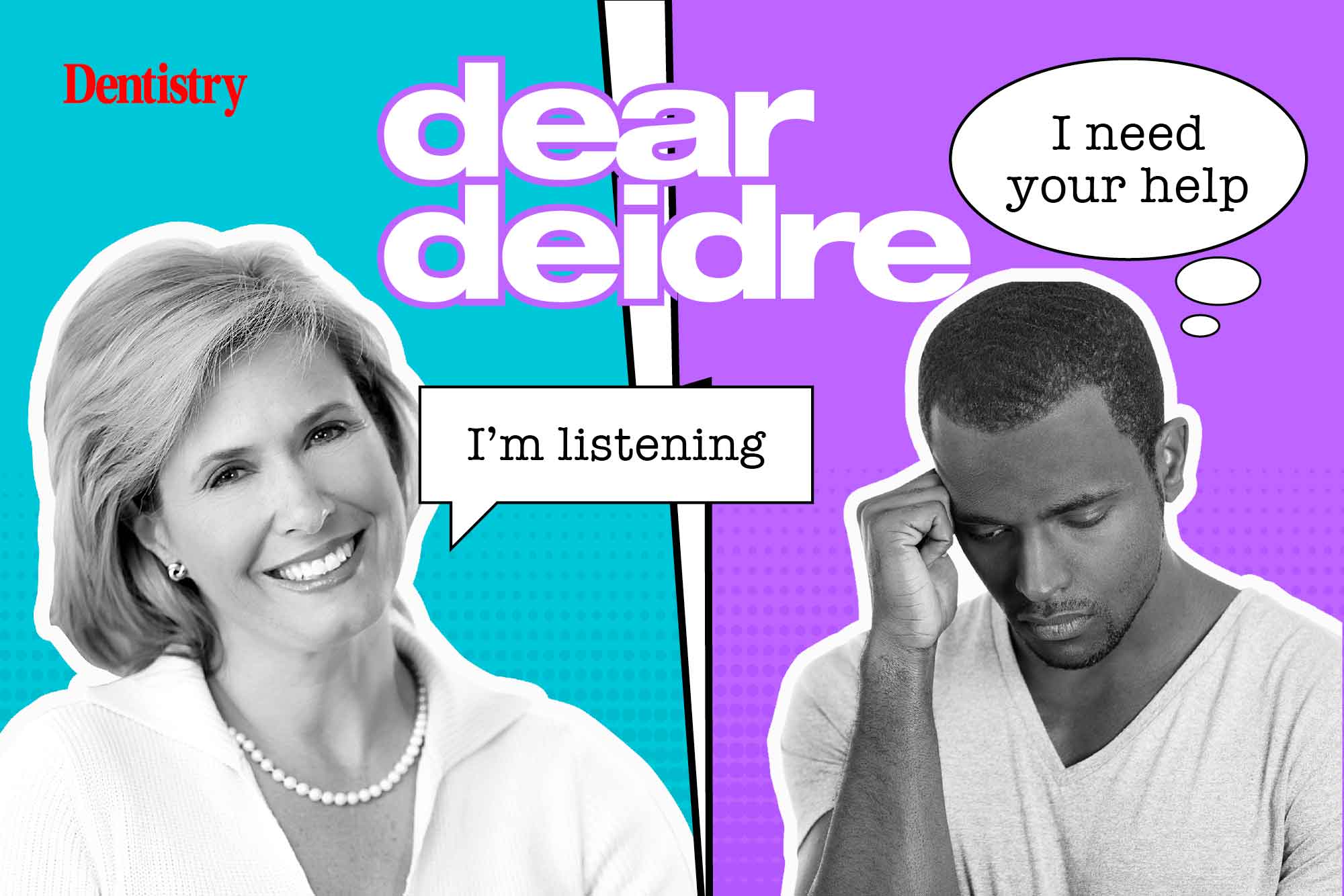 We're launching Dear Deidre, a column to answer your questions – anonymous or not – about life in and out of dentistry.
The pressures from working in dentistry are well documented.
Dentistry is amongst the professions with the highest suicide rates. Even young dentists face early signs of burnout and depression.
The job itself is very isolating. Many dentists and dental professionals remain inside four walls with only brief interaction with a patient and dental nurse all day.
Dear Deidre is an opportunity to open up conversation with the wider profession.
We want to hear your concerns, problems and dilemmas. Whether it's in dentistry, something that's occupying your mind during the working day, or something that's bothering you completely outside and away from the surgery.
Please send in your concerns and note whether you'd like to keep it anonymous or not. Dear Deidre will answer as many of your questions as possible in next month's column.
Handling the handpiece
To kick start the series, we received the below from an anonymous contributor.
Dear Deidre,
I accidentally dropped the handpiece during a dental procedure into a patient's mouth. I was cleaning a tooth before an MO filling and as I was finishing dropped the handpiece whilst it was still running.
Once it happened I immediately grabbed the handpiece and apologised to the patient. There was a little bleeding and some slight aesthetic damage to the tooth. I offered the patient free treatment by way of an apology and repaired the problem. 
But I'm worried the patient will contact the GDC and I will end up in front of a fitness to practise panel.
Should I contact the patient and ask them not to take it any further?
Deidre's advice
The first thing to do is contact your indemnity provider. They can then advise you on the right course of action and what to say (if anything) to the patient.
It is also advisable to reflect honestly on why this happened. Is there a distraction in the surgery? Were you looking to finish quickly and get out early? Or was it an honest mistake?
This could be an opportunity to rearrange your surgery and ensure it doesn't happen again.
---
Send your questions to Deidre at [email protected] or contact us on Instagram at www.instagram.com/dentistry.co.uk.