Why 'work smart, not hard' dentists are using AI to increase their cases without increasing their time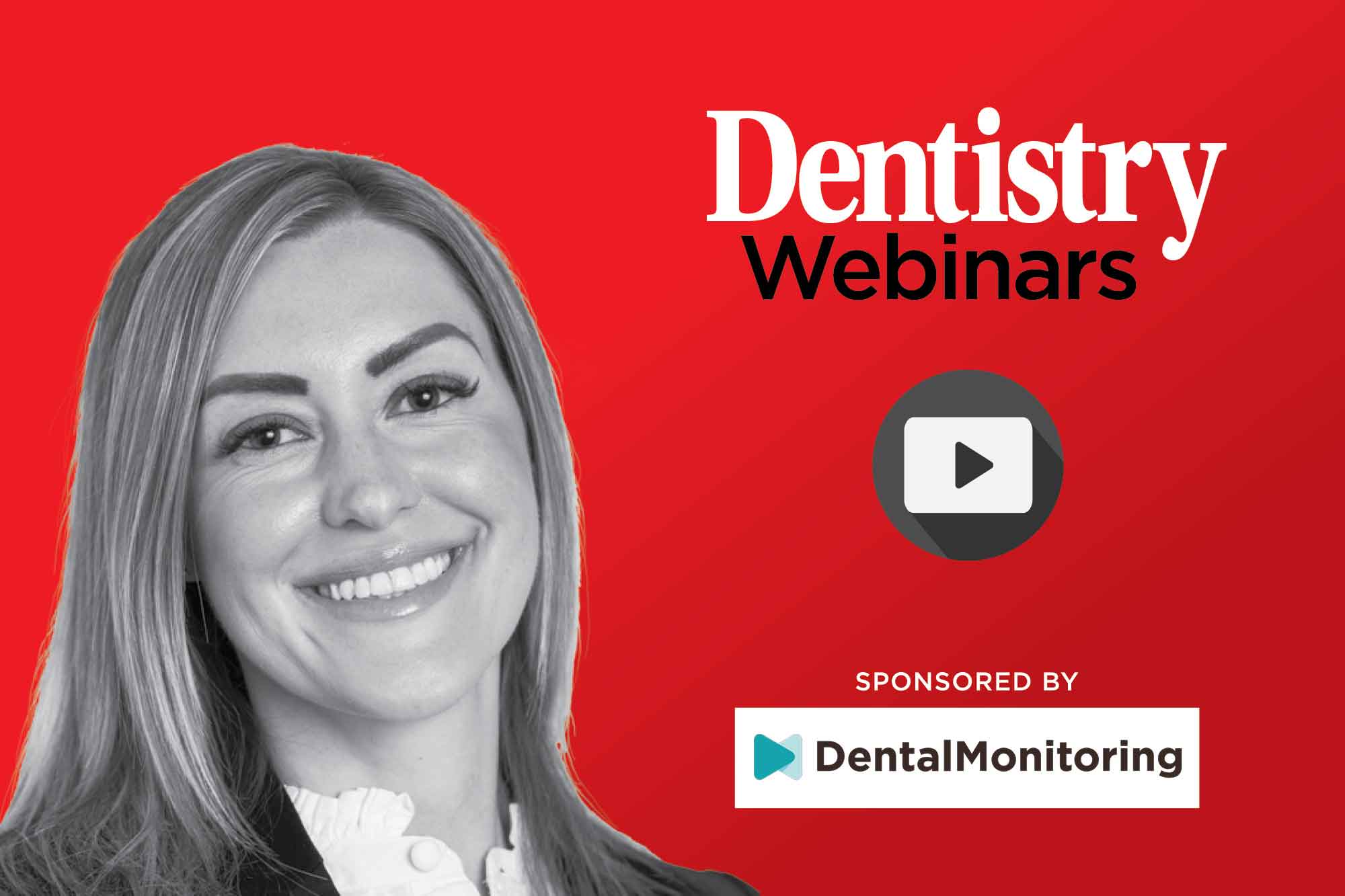 Julie Dale will explain how AI can help dentists without increasing workload during a free webinar on Tuesday 6 July at 19:00.
The aims of this webinar are
To explain AI in dentistry, and how software products that use this technology can engage leads, convert leads and remotely monitor patients in treatment
To show how AI can improve the efficiency and effectiveness of the dental workflow.
Learning outcomes
Understanding what AI is and how this applies to dentistry
An overview of the suite of solutions at Dental Monitoring
Understanding the benefits of applying AI to the dental workflow from my own experience, and testimonials from our current users.
Julie Dale
Julie Dale qualified from Sheffield Dental School in 2006. She has worked in NHS and private practice for 14 years.
In 2020, Julie joined Dental Monitoring, a company that is a specialist in AI-powered dental solutions.
Julie's role as implementation specialist means that she trains dental teams to use this software, and puts into place effective workflows to aid team efficiency and improve the patient experience.
Having implemented the 'virtual practice' at many practices, Julie has seen firsthand the many benefits that practices can gain by taking the plunge with this innovative technology.
---
To sign up and watch this webinar for free, visit dentistry.co.uk/webinar.
Catch up with previous On Demand webinars: