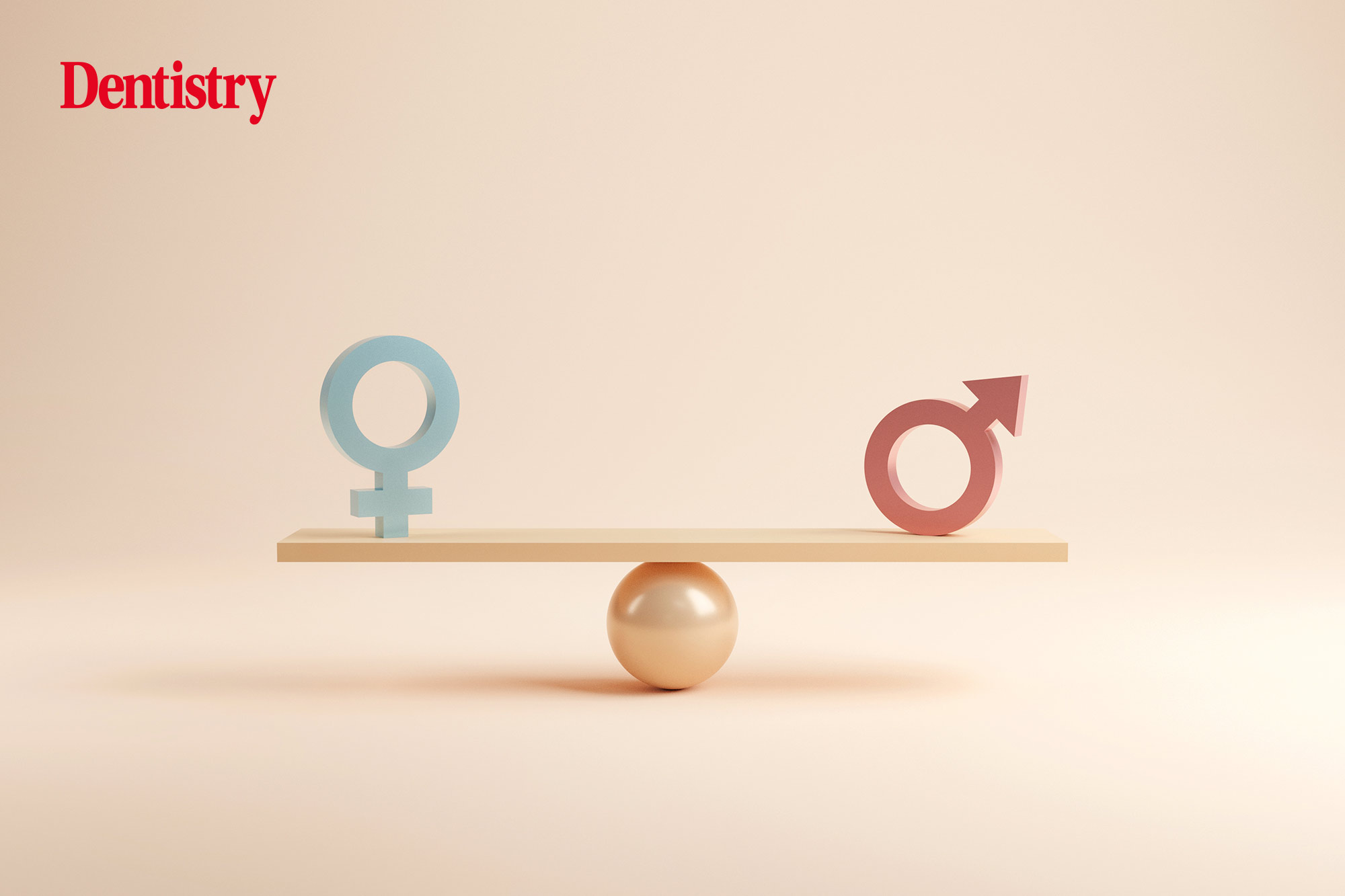 Neel Kothari discusses gender equality in dentistry and why the dental boards should be based on competency.
Recently the BDJ published an opinion piece on gender equality in dentistry entitled: 'Balancing the dental boards.' In it the author's posit: 'The gender balance on boards is an important issue because any imbalance represents gender inequality and is not acceptable'.
Whilst this may seem harmless, acting out its intention is not without consequence so deserves proper scrutiny. It raises the question – is this article intended as empirically driven science or political ideology? And are women being unfairly treated?
Well, within the article, the authors examine the male/female ratio of all UK dental boards. They focus on methods to increase the number of women. But they fail to acknowledge one glaringly obvious fact: that their own data rather awkwardly point to a virtually equal number of board members being male and female.
The authors highlight that nine boards are predominantly female and eight boards are balanced (based on the EU classification of balanced boards). But then go on to say: 'Importantly, there are 10 organisations in which women make up less than 40% of the board.'
Does diversity lead to better outcomes?
Further, there are a total of 372 board positions of which 51% are male and 49% female. Yet despite this the crux of the article focuses on those boards predominantly occupied by men – of which there is precisely one more than those predominantly occupied by women.
The authors suggest that balanced boards are needed as diversity leads to better outcomes. They reference work by Lord Davies of Abersoch that looked at the board ratio of FTSE 100 companies.
In my opinion, it is not unexpected that successful boards will want to access the widest talent pool. That will organically materialise as a diverse looking group.
But picking a specific characteristic and attempting to impose it into a group is ill-considered. It places specific characteristics like gender above that of talent.
It is my view that we need talent to flourish. To maximally achieve this everyone should be afforded equal treatment. By equal, I am referring to equality of opportunity and not the equality of outcome. This seems to be advocated by the authors who state: 'It is our view that as 50% of registered dentists are women, any imbalance is simply wrong and may represent discrimination'.
Intentionally or not, it also avers a moral judgement on those predominantly male or female boards who are not meeting the EU definition of 'gender balanced'. This is currently over 70% of UK dental boards based on the authors' published data.
Significant consequences
I find this to be an absurd position that is unlikely to be achievable without some form of pressure imposed on the various boards and is predicated on the assumption that they are currently acting in an unfair manner.
I understand the optics of a man writing about this topic. But this article is not about men versus women. It is not even about women's or men's rights. It is about a political ideology slowly creeping into dentistry that really has not been properly thought through or made subject to proper scrutiny. Yet seems virtuous at face value.
The consequences of this are not insignificant. Is anyone prepared to tell the British Association of Dental Nurses, the British Society of Restorative Dentistry or even the British Association of Oral Surgeons that they are acting in a potentially discriminatory way because they are mostly made up of women? Are we going to suggest that they consider ways to encourage more men to join? And that if they had more men that they may have better outcomes? Of course not, this would be farcical.
Ideologically driven
I would prefer a board based on competency and how it looks is irrelevant to me.
Earlier I asked, are women being unfairly treated? I do not claim to know the answer. This article is not intended to suggest sexism does not exist – far from it. My concern with the way that gender equality is currently being promoted is that it is ideologically driven. Conclusions have been drawn that appear to run contrary to the available evidence.
So, I ask the question, what exactly is the problem? This may seem facetious. But asking predominantly male boards that they may want to consider taking on more women or risk being labelled as 'discriminatory', whilst ignoring the almost equal number of predominantly female boards, seems to me to meet the textbook definition of the word 'sexism'.
---
Follow Dentistry.co.uk on Instagram to keep up with all the latest dental news and trends.