How dentistry can take advantage of social media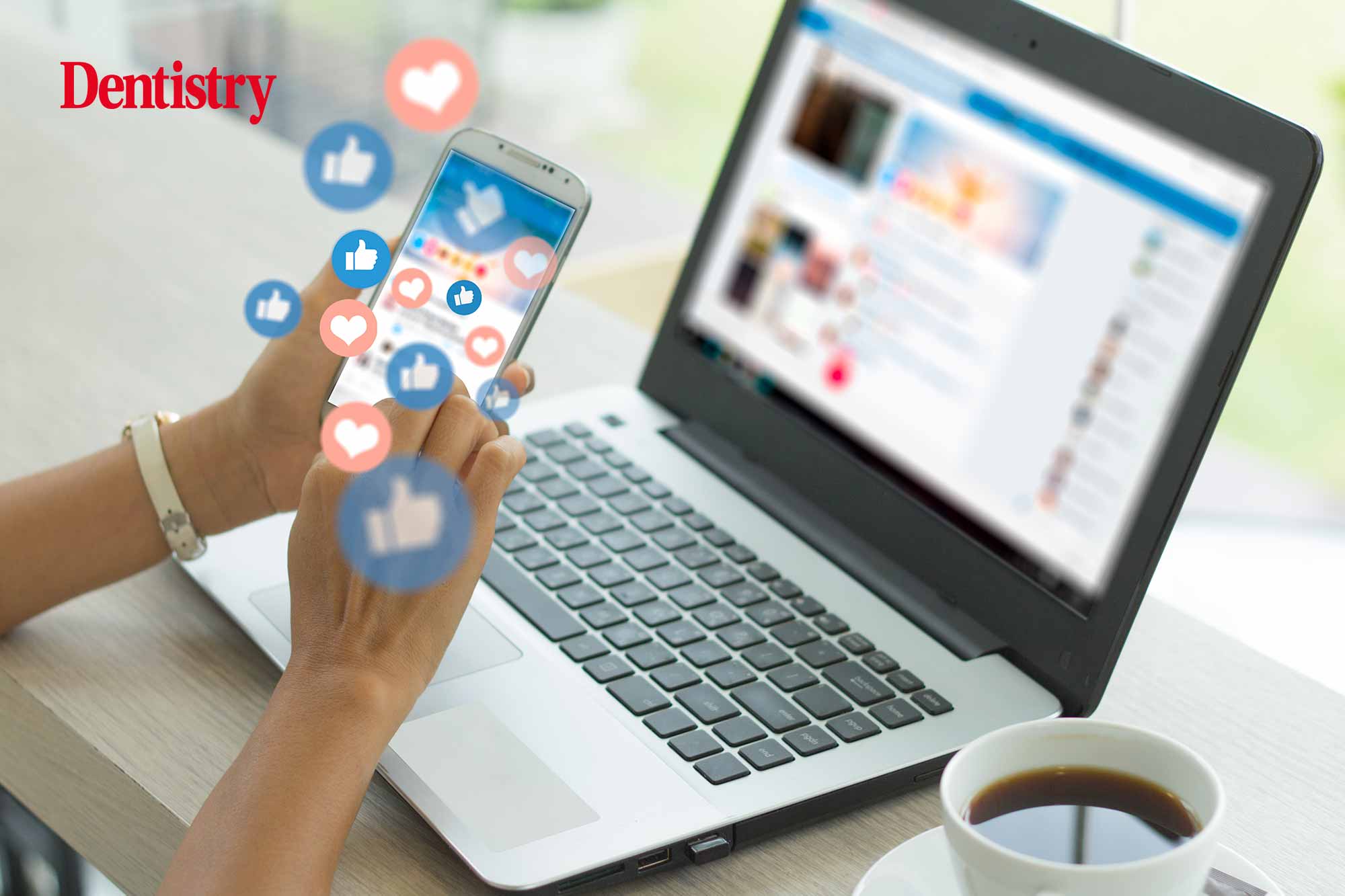 Nilesh Parmar discusses how integral social media has become in dentistry and how practices can use it to their benefit.
It is a salutary thought that potential new patients are more likely to find your practice and check your social media accounts before they visit your website. Many will prefer to make contact via these platforms than make a phone call.
So, how you use social media is likely to have a profound impact on galvanising enquiries.
I have completed a thesis on the subject of social media in dentistry so have explored it in depth. I will share my thoughts and suggestions for ways dental practices can leverage social media most effectively in a webinar I am presenting on 7 July.
The webinar is supported by Philips, a company that understands the effective use of social media and was keen to help dental professionals learn how to hone their knowledge and learn how to benefit from arguably the most powerful form of direct communications we have in our armoury.
Social media presence
Of course the need for a social media presence is not the same for every dental professional. If you are run a private, mixed or NHS practice, your need to communicate, and the ways you do it, are different.
At the private implants referral practices I run in London and Essex, we try to maintain a strong social media presence. Analysis shows we have two types of followers; other dentists who are interested in looking at the case studies we share, which is great for referrals and for the training courses I run; and patients who are interested in before and after images to show them what we can achieve for people just like them.
The choice of platform you post on is also important to consider. It depends on the demographic you want to communicate with.
We focus on implant treatments and most of our patients are in an older age group, which tends to use Facebook most readily.
However, image-focused platforms lend themselves best to dental posts. We like to share before and after images and videos of our work. For this reason, Instagram and Youtube are important.
For those keen to attract younger patients, Tiktok is becoming more and more relevant. Then of course there is Linkedin and dentally-focused forums. These are great to connect with peers – and for recruiting new team members.
For all these platforms, you need to create different styles of posts. It does lead you to consider if you, one of your younger team members or a social media agency are the most skilled to create the posts.
I have used all of these options, and I will share the pros and cons of each during my webinar.
Who should control it?
I know that the use of social media is very individual.
Practice owners have a very hectic schedule treating patients, working with staff, as well as running all the business and management aspects of the practice. So conducting a social media campaign you may perceive as too time consuming. It is tempting to hand over the communications management. However, this is a primary 'shop window' and a major source of professional and patient referral.
So, is it wise to let others decide what you should say about your practice? How do you project the right image and explain what you know best when you are leaving posting to your team members?
On the other hand, are you the right generation to know how to appear 'down with the kids' or professional. The words you use and your tone of voice are as important as the images you show.
My good friend Milad – AKA the Singing Dentist – is a master of social media communication. He has developed a unique skillset to drive engagement.
But we are not all as creative or as funny. It is important to develop your own voice and your own style, which attracts attention, but is right for you.
Interacting with patients
Social media is also great for recruitment. We use it to find new team members. One of the assessments we make is how many followers they have and how they present themselves.
However, we also check to see if they make inappropriate posts. So it is important to make sure your posts are professional. Compelling or a spiteful, inappropriate or ill-informed post could come back and bite you!
The rapid growth of social media by dental professionals has also exposed some risks and challenges.
The GDC has drawn up guidelines to serve as a reminder of the responsibilities that come with our professional title. Even on the internet.
With the pandemic, there has been an exponential rise in social media interaction between dentists and prospective patients.
I think everyone would concur that there is no way back. Patients want to engage more and discuss their needs more and do so in a more direct and accessible way.
I do not need to convince dental professionals that social media is growing in importance, and here to stay. However, I can help give advice about how they should embrace it, and how best to harness it.
Social media is powerful and incredibly valuable to a business if used in the right way.
Ignoring it is no longer an option, especially for private dentists. They are in competition with direct to consumer and DIY dental brands, amongst others.
It is essential that dentists' offerings stand out and prospective patients realise that they would be ill-advised to cut out the professional.
---
There is a tangible return on investment from social media engagement. But you need to understand it and do it effectively to reap the rewards.
I invite you to find out more during my Philips-sponsored webinar, which takes place on 7 July. To register, please visit: dentistry.co.uk/webinar/social-media-and-dentistry-the-biggest-thing-to-happen-to-our-profession-since-the-invention-of-the-radiograph.