A letter to my younger self – Mervyn Druian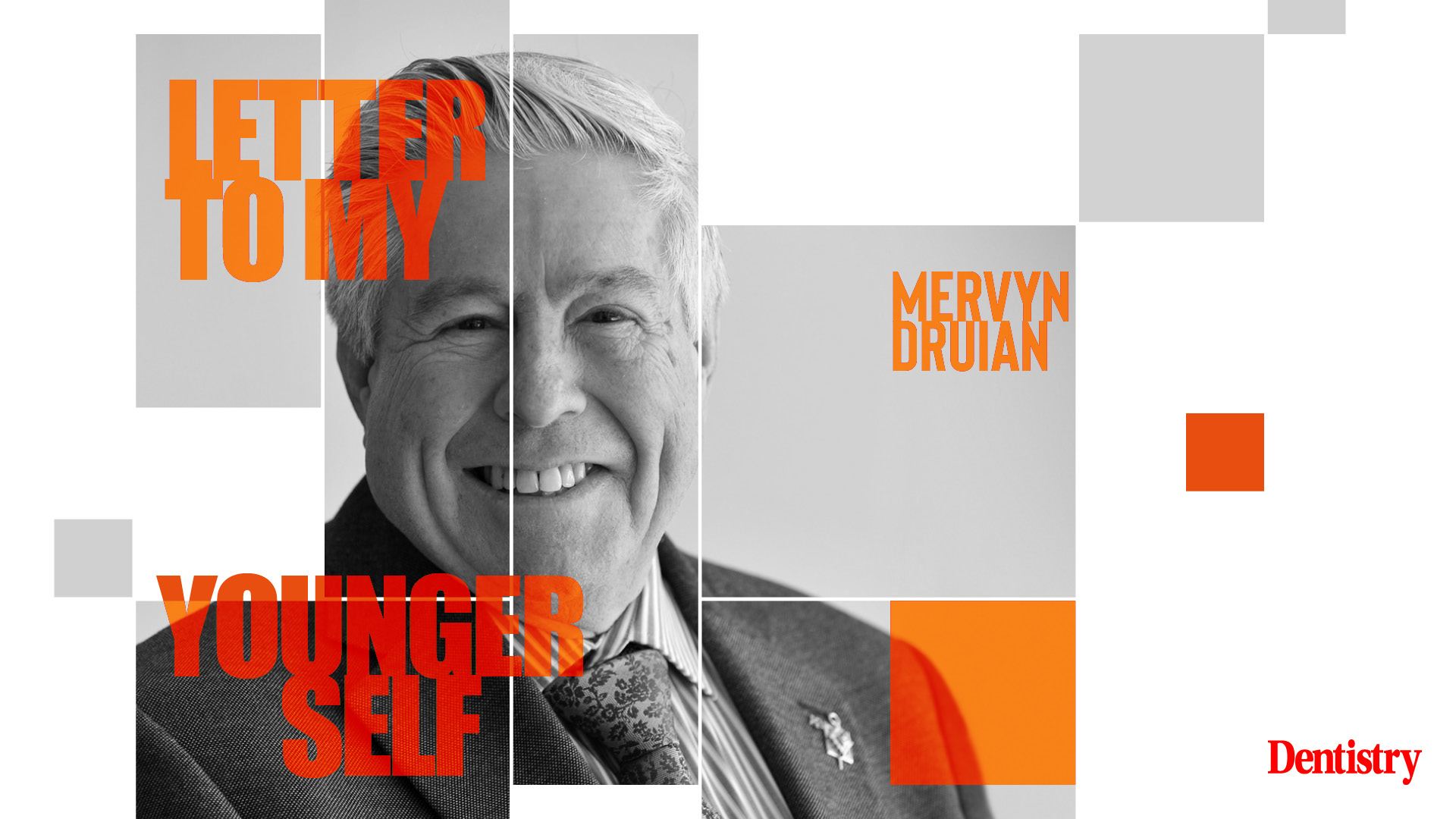 Mervyn Druian launches our new series – A letter to my younger self – and explains what he's picked up during his hugely successful career.
Dear Mervyn,
After 52 years as a dentist, perhaps it's time to reflect on my career and life.
Career wise I would have changed nothing. I would go straight back to being a dentist. Although I hated almost every day at my dental school in Johannesburg, I received amazing training. So much so that when I emigrated to the UK from South Africa, I was offered the most amazing positions to practice dentistry.
I was also fortunate that in the early part of my career I could spend a number of months in the United States learning from the leaders of our profession at that time. Another piece of amazing good fortune, apart from meeting and marrying my lovely wife Andy, was the introduction to Dr Omer Reed.
Omer was probably the most charismatic leader of our profession. He was a trailblazer in teaching colleagues the art of communication, practice management and just elevating the standard of care for our patients and our team.
It was through Omer's encouragement that I introduced my patients to visiting the hygienist three to four times a year. The NHS called me up at the time to tell me I wasn't doing enough restorative work and too much prevention. This continues for my patients today. I'm pleased to say it's become mainstream dentistry. We still aim for less than 10% plaque score at each visit.
Passing on my enthusiasm
Through my friendship with Dr Larry Rosenthal, I became more involved in the aesthetic side of dentistry and that continues to this day.
It was always part of my ethos to share my love of dentistry with younger colleagues, to fill them with the great enthusiasm I've always had. I've had wonderful opportunities through FMC and the BDA to do presentations, lectures and workshops.
Regrets I have a few. I wish I learnt accounting and basic law in my dental curriculum. It would have helped enormously to read balance sheets and understand leases and agreements. It definitely set me back many years in the business sense not being financially streetwise.
Also, I had an amazing practice partnership with Ken Spektor. But we left it too late to transition ourselves out of the practice. Late in the day I've joined the Dentex Partnership, which has worked out really well. But I really wish I started the process 10 years earlier. There is a lesson there!
Regrets
I've loved my team, it's a great motivation to keep working because it's a joy spending time with them. Tanya and Nina have been with me for around 25 years. It's also lovely having Bernita, my daughter, at the practice as hygienist and facial aesthetician.
I hate ending letters with regret, but my one major regret is I didn't spend more time than I did with my family, with my wife Andy, daughter Bernita and son Neil.
Emigrating from South Africa, building a practice, serving on the LDC, serving on the BDA Metropolitan Branch and involving myself with the Alpha Omega Dental Society took much time. There were times I had meetings almost every evening.
I really think time is our most precious commodity. If lost you just can't get it back.
But, my family and now grandchildren, my team and my patients have added so much to the rich mosaic of my life. I've really enjoyed and am still enjoying this great ride.
Be well and best wishes,
Mervyn
---
Follow Dentistry.co.uk on Instagram to keep up with all the latest dental news and trends.