Johnson & Johnson Ltd releases new patient guide to Oral Health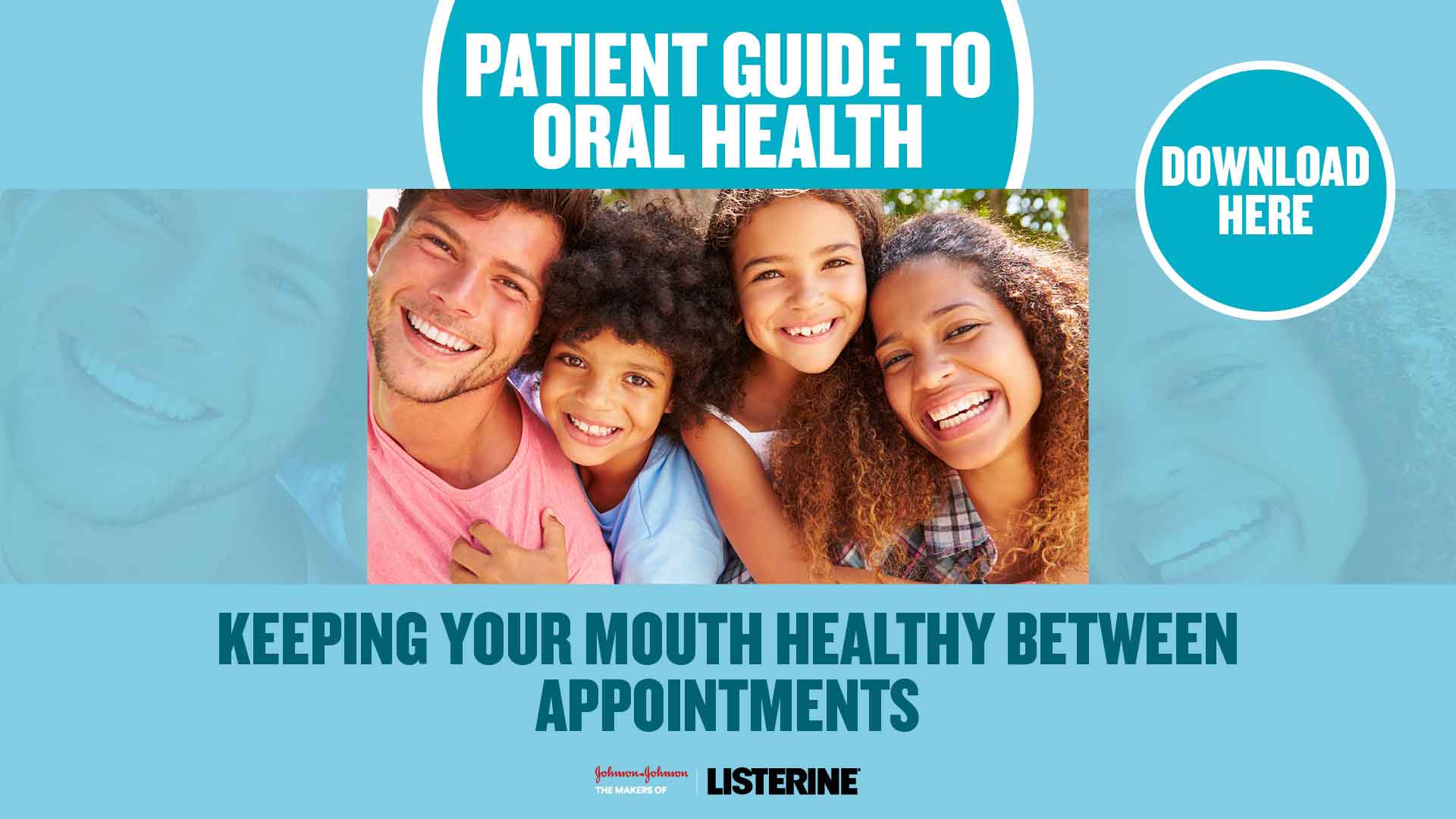 Earlier this year, Johnson & Johnson Ltd, the makers of Listerine, presented The Power of Prevention webinar series to support dental professionals in their efforts to motivate patients to manage their oral hygiene effectively both at home and in partnership with the dental team post lockdown in 2021.
To support dental teams further when engaging with their patients this National Smile Month, we are thrilled to present to you a patient's guide to oral health, for use with your patients in practice.
You can download the patient guide here.
Patient Guide to Oral Health
The guide was created to support you when sharing the significance of an effective oral health regimen between appointments and covers:
The importance of good oral hygiene
How oral diseases develop
Understanding gum health
The value of visiting the dentist and dental hygienist
Simple steps for self-care.
The webinars, featuring Dr Victoria Sampson talking about 'The importance of maintaining and improving the oral health of our patients in 2021', Professor Nicola West on 'The importance of early intervention for gum health', and Alison Edisbury focusing on 'Plaque management in practice and at home', can be viewed on demand.
Johnson & Johnson Ltd is delighted to sponsor National Smile Month once again.
The patients' guide is available for download here.
---
*Plaque bacteria versus brushing alone. Excluding Total Care Milder Taste.
The 21-day challenge expires on the 15/06/21. Anyone wishing to enter must sign up and buy a Listerine product from the Total Care range by the 16/6/21 and have proof of purchase.