Perso – NHS-led reusable FFP3 alternative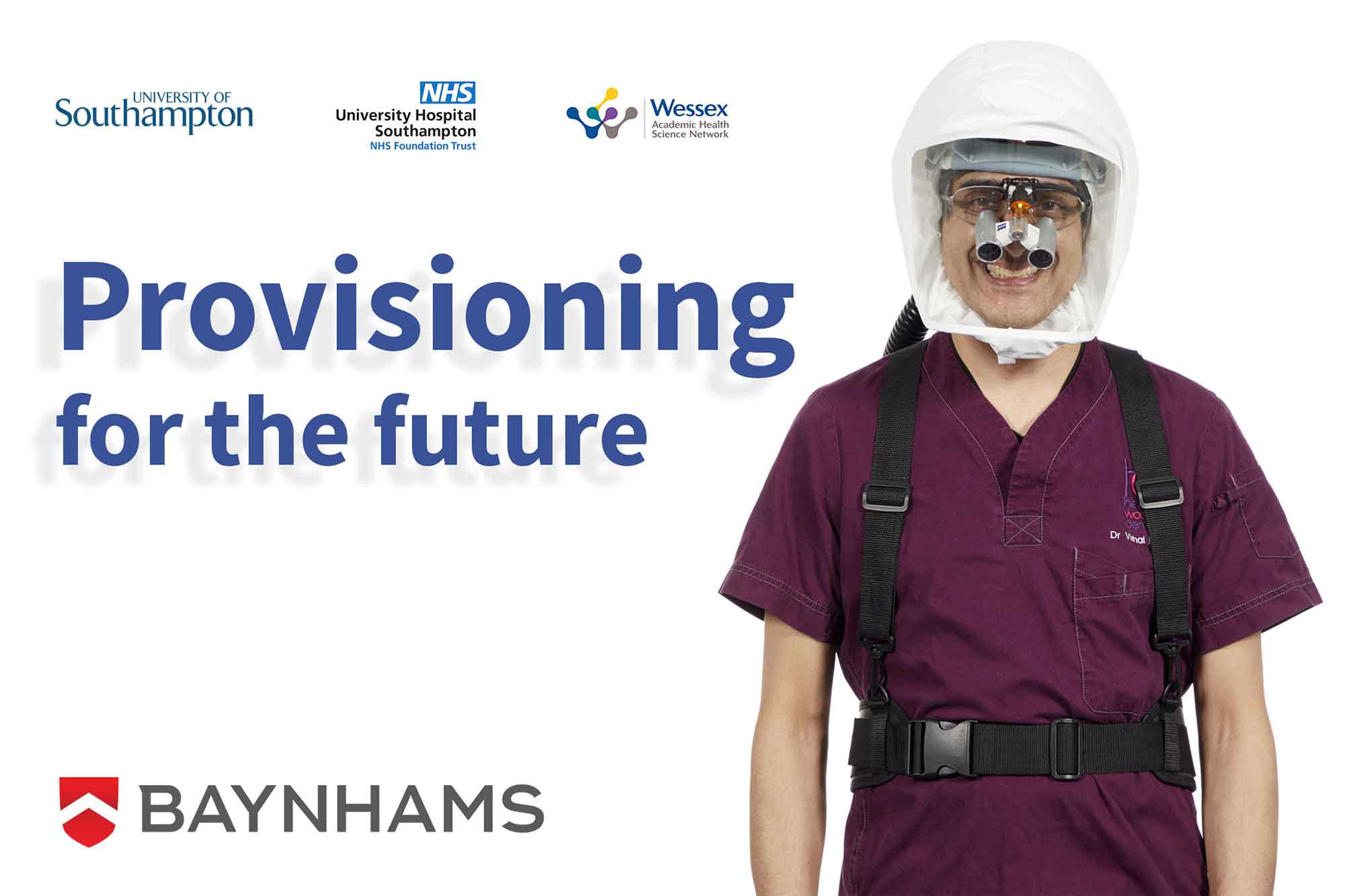 Baynhams introduces the Perso, its lower cost and less wasteful long-term solution to FFP3 masks for the dental profession.
While the end of the COVID-19 pandemic appears in sight, PPE is likely to continue to play a role for frontline workers who could be exposed to new variants which mutate within the community.
Dentists who frequently carry out aerosol generating procedures are at a heightened risk to these new variants.
Following assessment from the dental industry, powered air purifying respirators (PAPRs) present opportunities for better protection when compared with disposable respirators (ie FFP3 masks).
The problem with disposable masks
Provisioning for potential future pandemics is now on the agenda for the Department of Health and Social Care (DHSC).
One of the key issues at the start of the COVID-19 pandemic was that disposable face masks carry a maximum shelf life. In order to provision for future pandemics, the DHSC will need to hold in the region of 1,000 disposable masks for every frontline worker requiring protection.
Typically, these masks will need disposing of and replacing every five years, even when in storage.
Provisioning with PAPRs however, is a lower cost and less wasteful approach; each frontline worker requires a single unit, which has minimal maintenance costs.
Introducing the Perso
The Perso is an NHS-led project initiated by the University of Southampton and University Hospital Southampton. It offers a more comfortable and sustainable alternative to FFP3 masks.
Unlike FFP3, the Perso doesn't require face fit testing. It is a powered respirator and is recommended by the HSE to be used in preference to FFP3 masks, when being worn over long periods of time.
Baynhams has distributed over 15,000 Perso units for use during the COVID-19 pandemic. The units received extremely positive feedback from clinicians and dental practitioners using the devices on a daily basis.
Market leading
The Perso originally received fast track approval for use in the dental industry by the HSE. It has now received full regulatory approval.
Dentists report that the Perso hood works very well with loupes across a range of magnifications. Additional reported benefits from the constant air flow across the face include fogging prevention with glasses, and a level of cooling/refreshment when working during the summer months.
The Perso 1 recently launched, offering equivalence to FFP3 at a retail price of £363. It is fully reusable with filter changes typically every six months.
The added benefit of the Perso 1 is that it's exceptionally quiet, operating at a market leading 55dBA. This is almost 10dBA lower than most of the alternative products on the market.
---
The Perso 1 is available from the Baynhams online store.