Instagram takeover – Ben Atkins on National Smile Month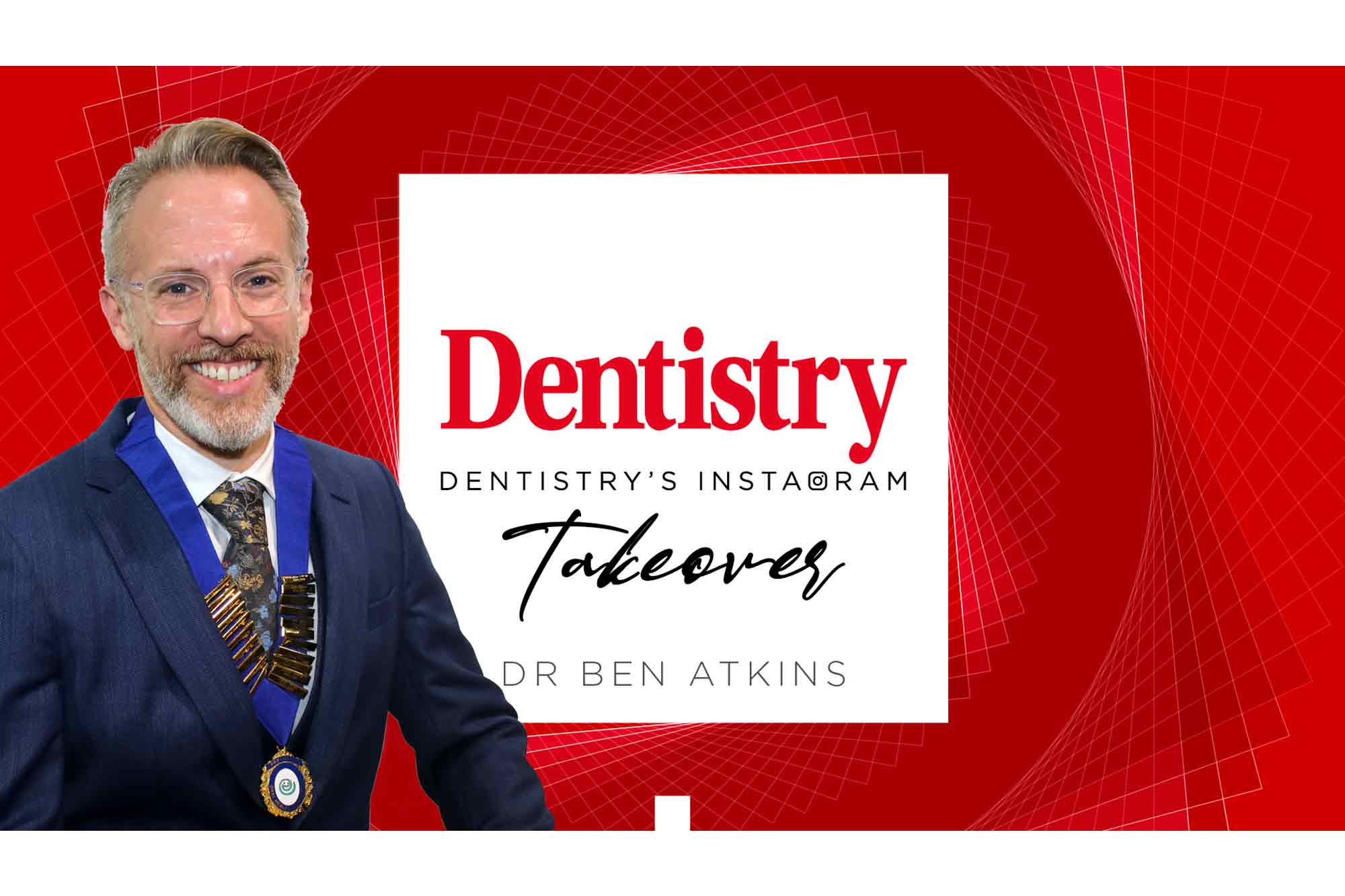 This week will see Ben Atkins take over Dentistry's Instagram account. Here we find out what's in store. 
Hi, I'm Ben Atkins, dentist and president of the Oral Health Foundation. For the FMC Oral Health Summit I'll be talking about National Smile Month – a charity campaign which is taking place over the next month. It's all about championing the benefits of having good oral health and promoting the value of a healthy smile.
National Smile Month gathers the support of thousands of dental practices and practitioners every year. Many organise events and activities inside and outside of the practice setting.
Most importantly, this webinar is all about how National Smile Month works for you. Both as a dental professional and how it can benefit your practice.
We'll be discussing how the campaign can help your business goals and develop relationships in the community. As well as generating good PR while growing your digital dentistry.
Oral Health Summit
The Oral Health Summit will take place on Friday 28th May 2021, hosted in conjunction with our charity partner, Oral Health Foundation and National Smile Month.
The virtual event – which is completely free to attend – will provide delegates the latest learnings and approaches in line with the British Society of Periodontology's latest guidelines.
This one-day virtual event is for all of the team – from dentists to dental nurses. It is aimed at all those who are interested in keeping abreast of the latest techniques, products and services.
Delegates can also gain 6+ hours of enhanced CPD throughout the day.
With the aim to help maximise clinical care and revenue, the online exhibition will host a selection of lectures where leading speakers will showcase the most current clinical thinking.
To sign up visit www.dentistry.co.uk/shows/oral-health-summit
---
To find out more about endodontic success, check out Dentistry's Instagram over this week where Ben will share advice, tips and information.