Dentist's fundraising campaign raises more than £40k for COVID-19 relief in India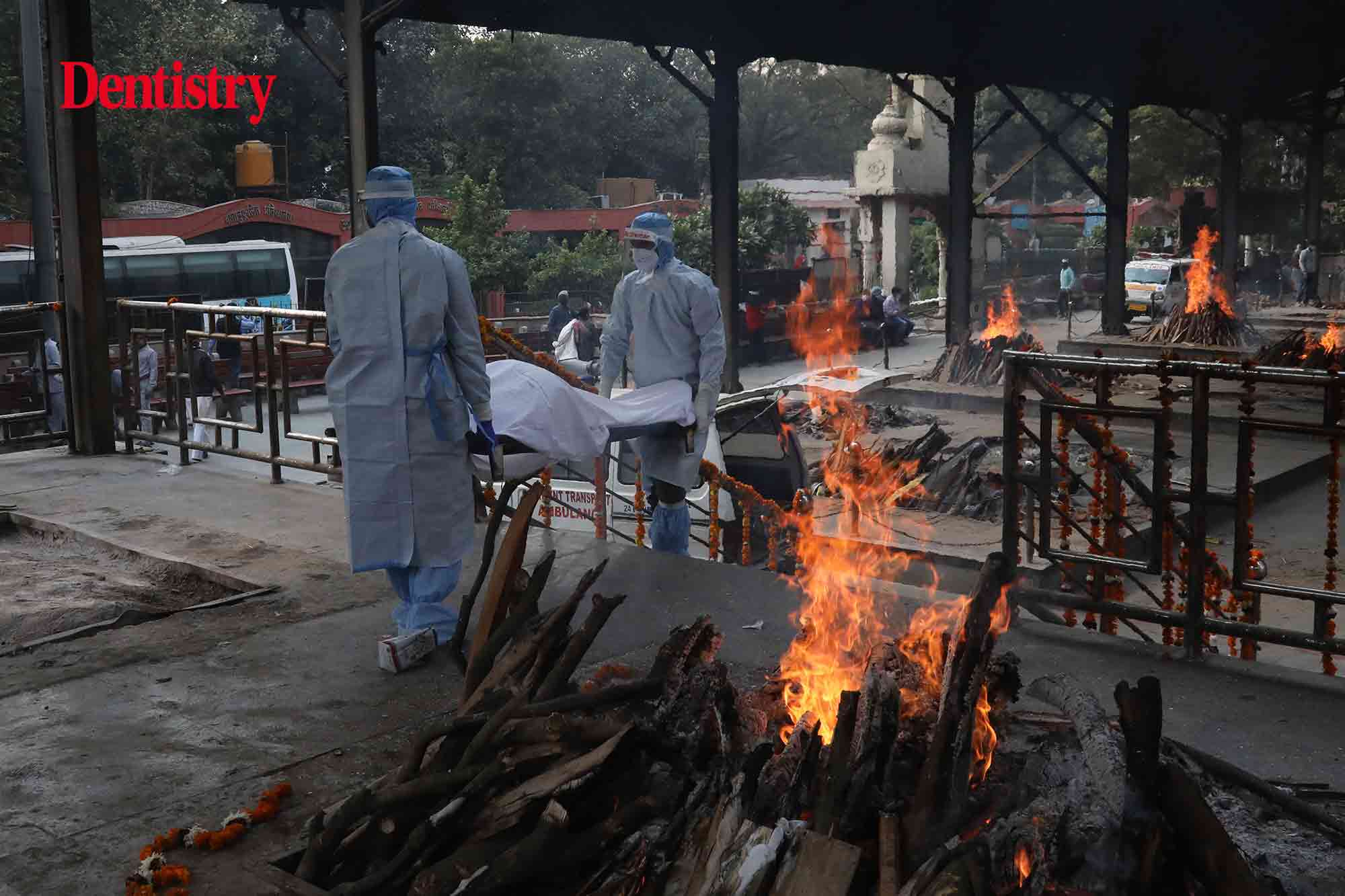 A fundraising campaign set up by a dentist has raised more than £40,000 for the COVID relief efforts in India. 
Nilesh Parmar – an implant and cosmetic dentist – decided to raise the cash after hearing about the impact of the pandemic first-hand from his sister, Pratibha, who lives in Mumbai.
India has been hit hard by coronavirus in recent weeks, making it one of the world's worst outbreaks. On Saturday, more than 4,000 daily deaths were recorded for the first time.
Setting an original target of £5,000, Nilesh saw an influx of donations within minutes. Now, the page has exceeded £41,000 – and donations continue to roll in.
Local work in India
Writing on the fundraising page, he says: 'They need oxygen, vaccines, respirators, even more wood for the funeral pyres, which are sadly burning round the clock in Delhi and Mumbai.
'As a UK-born Indian, the above sounds shocking and scary. I never envisaged seeing the scenes that have been shown in mainstream media over the last few days.
'We must help, and at this time, the best way to do so is to fund the charities on the ground who are doing excellent work. Not only with immediate COVID initiatives but longer-term issues, such as mental health, housing, and food.
'With my sister Pratibha who lives in Mumbai, we have chosen charities that we know is doing good work locally.'
Proud of the profession
The money raised will be distributed among charities who are all working to alleviate the crisis and provide care for those affected. These include:
SOS21Delhi
Tycia Foundation
Hemkunt Foundation International
Khalsa Aid
COVID-19 donors India
Helping Hands foundation.
'I first set the goal at £5,000 but this was reached in minutes. By the end of that first evening, we had surpassed £7,000,' he said.
'I am so proud of all the dentists, non-dentists, doctors and businesses who have donated.'
You can donate to the cause here.
---
Follow Dentistry.co.uk on Instagram to keep up with all the latest dental news and trends.