Kerr's new website showcases exclusive value range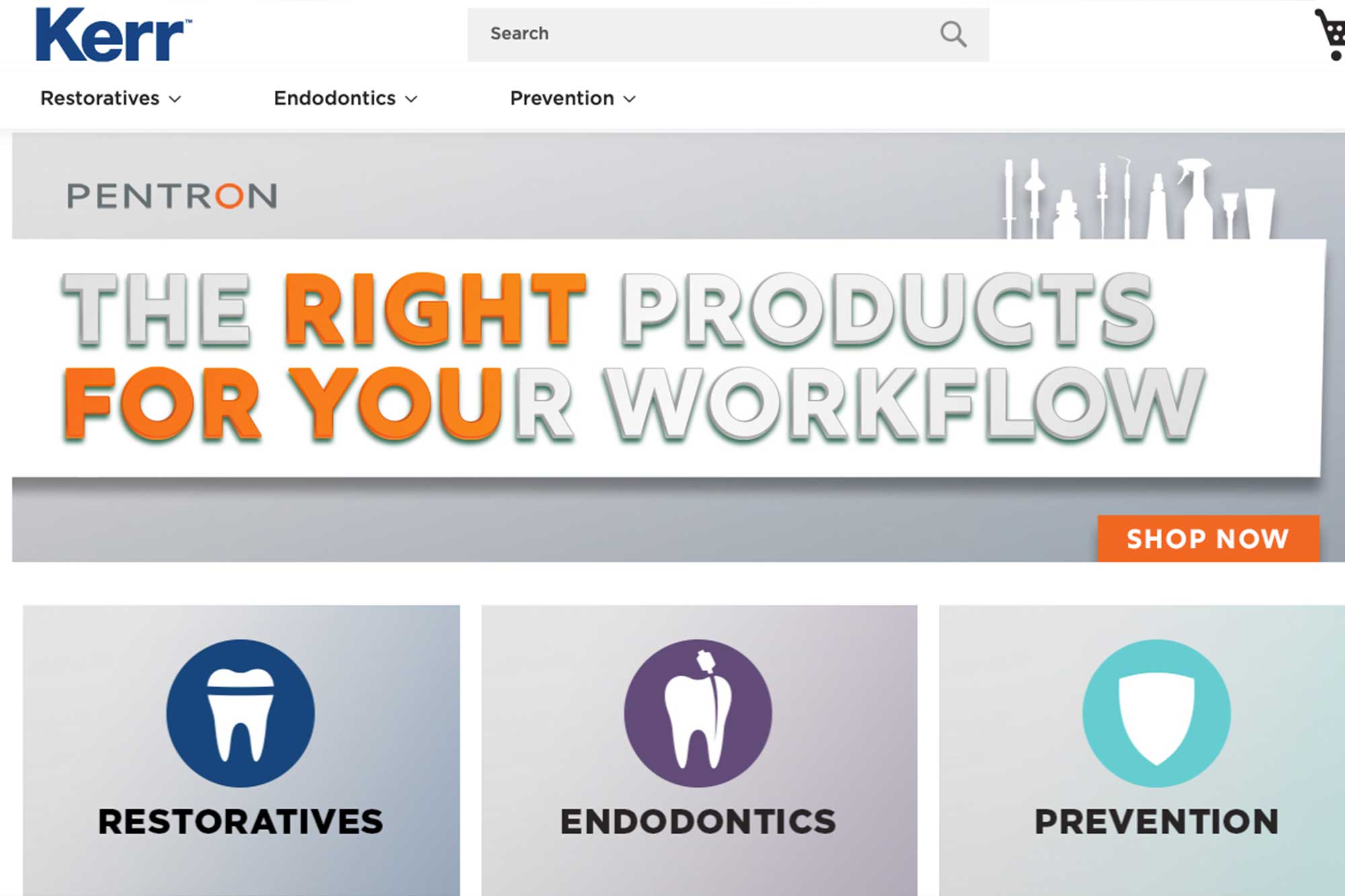 On behalf of Kerr UK, Paul Byfleet introduces the brand-new website – store.kerrdental.com/en-uk – the UK home of Pentron, a specialist provider of dental supplies with a comprehensive selection of products, and one of the best kept secrets in dentistry – until now!
The world is ever-changing, and, in our lifetimes, this has never been as dramatic as we have experienced in the last year or so. We are all adjusting to a slightly different way of life, both personally and professionally.
We at Kerr UK recognise this. Therefore, as part of our ongoing support for our customers, one of the new things we're bringing to dental teams in 2021 is the opportunity to discover how Pentron products can make a huge difference to you and your patients.
About Pentron
Pentron is a specialist provider of dental supplies. It has a comprehensive selection of dental products for both dentists and dental technicians that are both high quality and affordable.
Formed in 1967, Pentron set a standard for quality and value in the dental consumables' marketplace. Its goal was to stay ahead of the curve by creating technologically advanced products that would enhance the practice of dentistry. And that's exactly what Pentron has been doing ever since.
Early on, they introduced our original flowable composite, total etch bonding system, and a line of impression material that has remained popular to this day.
More recent introductions have included veneer cement, liquid dentine, solvent-free SE adhesive, and also core build up material and posts.
Now, with over 50 years of expert research and development under their belts, their product lines have evolved – as have their customers. Dentists today are accomplishing more and achieving greater results than ever before, in practices that grow increasingly more complex.
Pentron is ideally placed to meet those needs. It offers a wide variety of incredible quality and value products, a few of which we highlight here.
Pentron products
Breeze self-adhesive resin cement
Breeze self-adhesive resin cement is designed to make the cementation of crowns, bridges, inlays, onlays and posts faster and easier by eliminating individual etching, priming, bonding, and mixing steps.
Formulated with advanced resin technology, it also provides one of the strongest retention bonds available in a self-adhesive cement with the quick and easy to use auto-mix delivery system.
Upon application, Breeze cement quickly goes to work to condition dentine, enamel and the restoration. All in one quick and simple step.
Product benefits include
Exceptional bond strength – adheres to dentine and enamel without a bonding agent
Convenient auto-mix delivery system – single-step accurate placement with minimal waste
Versatile shade selection – choose from A2, Translucent and Opaceous White to satisfy all cosmetic needs
Dual cure – light cure or self-cure for maximum versatility.
Simile universal composite
Simile universal composite is a Dental Advisor winner that combines strength and aesthetics for anterior and posterior restorations.
Its nano-hybrid formula is independently proven to deliver superior surface smoothness for easy polishability, superior polish retention, exceptional wear resistance, and outstanding physical properties.
Product benefits include
Sculptable – handling that will not slump and will not stick to your instrument
Polishability – nano-hybrid fillers produce a simple polish that lasts over time
Optimum shade selection – available in 20 shades to meet all your aesthetic needs.
Fibrekleer 4X fibre posts
Fibrekleer 4x is a system that provides five post sizes to accommodate a range of canal sizes. It is indicated for the reinforcement of an endodontically involved tooth. As well as for retention of core and/or core material.
Designed from uniquely treated glass fibres bundled in a strong resin matrix, the Fibrekleer 4X system generates an integrated bond between tooth structure, bonding agent, resin cement, and also composite core material.
Product benefits include
Radiopacity up to 400% of Al – clearly identify the post on a radiograph
Multiple sizes and body styles – enables you to fit the post to the tooth, not the tooth to the post
Mimics properties of the root – ideal flexural modulus properties help minimise root fractures
Excellent light translucency – glass fibres help to preserve the natural lifelike aesthetics.
Your invitation and special offer
These products and so much more are available exclusively from the brand-new website, store.kerrdental.com/en-uk, including Short-Cut.
Short-Cut is an innovative solution to the problems and concerns dentists and assistants face when using retraction cord in a bottle. Short-Cut offers a convenient, all-in-one delivery system for retraction cord.
With Short-Cut, the cutter is built in, so there is no need for sterile scissors to be handy. The same amount of cord dispenses each time.
As an added bonus, Kerr will also send one Short-Cut free of charge to any new accounts registered in April 2021.
Invoiced through your dealer and shipped by Kerr directly to you, our quality, supply and service can't be beaten.