The secret of a successful squat practice: sublime design – and a team of firm friends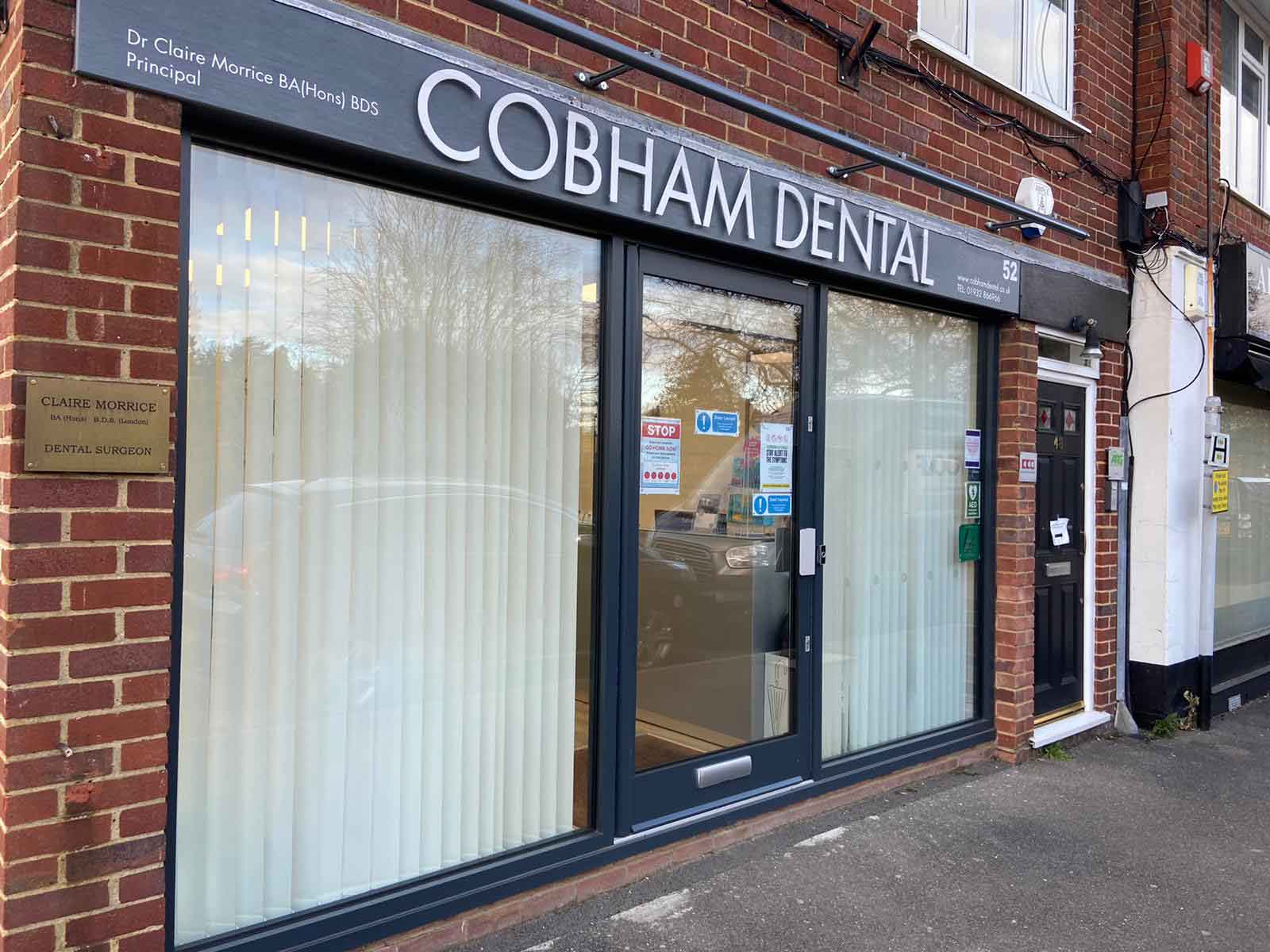 Claire Morrice may have taken a while to realise her dream of owning a practice – and have the nightmare of a pandemic threaten to shatter it. But all good things are worth waiting for, as her story shows.
Claire Morrice qualified as a dentist 31 years ago. Over the decades, she has invested much time, money and energy into honing her clinical skills, curating business information and nurturing professional relationships to create what she now feels is the ultimate preventative practice.
In fact, it was playing the long game that arguably saved her 'baby' – Cobham Dental in Surrey – when COVID-19 hit; her maturity and wisdom giving her the confidence to adapt her delivery of dental care to future proof the business as it  weathered the storm. More of which later.
'Leaping into the abyss'
Claire's not alone in her wealth of experience within the practice either. When looking to populate this bijou clinic with a team she could trust, she didn't hesitate to draw on long-term loyalties of dental professionals whom she also counts as friends.
It was in 2018 that Claire finally decided to bite the bullet and set up the squat practice in a small parade of shops. It is a stone's throw from Cobham & Stoke D'Abernon railway station.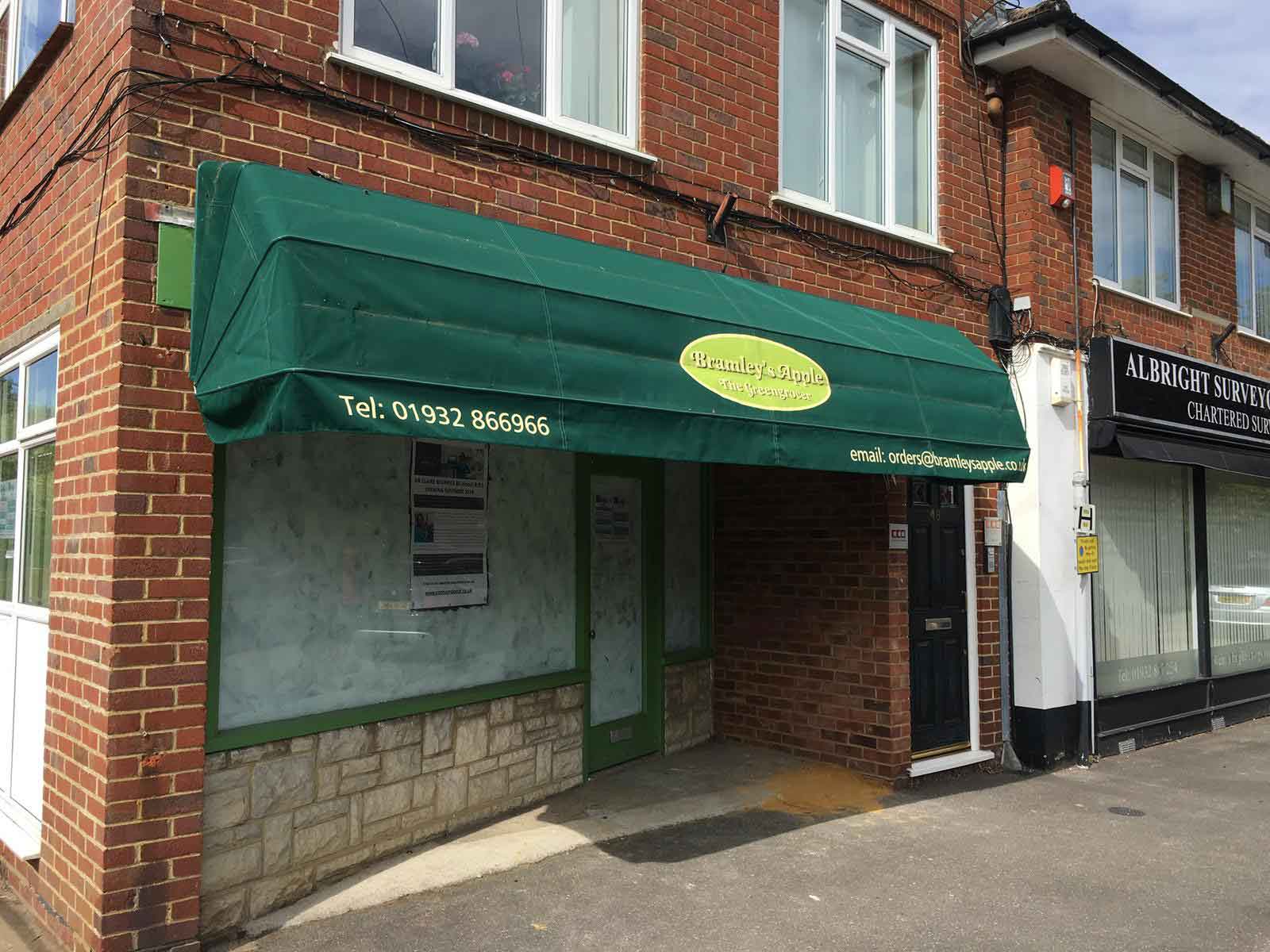 Without a single patient and just an empty shell of a unit to develop from scratch, she elicited the help of Hague Dental to maximise the opportunities within its limited space.
Claire recalls: 'Setting up a squat practice is always akin to leaping into the abyss. And in my case the design and layout was always going to be a challenge in such a tight space.'
Obviously, it had to meet compliance criteria, whilst also incorporating equipment and chairs in each surgery. Chairs small and efficient enough to ensure ease of delivery within a tight area.
A Belmont Voyager was installed in both surgeries that suited perfectly. Comfortable and compact, the ambidextrous treatment centre met patient expectations. As well as having the functionality required by her and her staff.
Claire says: 'I project managed the build that the team at Hague Dental had designed. I remain forever thankful that they were flexible to my needs. And that the development ran on time and to budget.'
Fortune favours the bold
Completed in December 2018, Claire and her team then focused on building up their patient base.
When COVID-19 hit our shores, with two dentists, four dental nurses, two hygienists and two receptionists on board, it was arguably thanks to these long-established relationships that Claire was able ride the wave of the pandemic.
Claire recalls: 'Just as we approached February 2020, and the business was beginning to come together, the pandemic hit. It has been quite a rollercoaster ever since.
'I had purposely recruited very experienced dental nurses. All of whom I have worked with previously. In fact, I have worked with all of my team in the past. As a result, we are incredibly strong.'
And it was also in part due to the limitations of square meterage that aided the adaptions the team needed to make. Necessity definitely proving the mother of invention given the restricting circumstances.
Without the luxury of space, Claire says: 'I had to quickly work out how to change the way we worked to accommodate fallow time and the new infection control regulations, whilst ensuring we carried on with the same emphasis on preventative care we'd had before.'
Fortune favours the bold and, with the support network she'd tapped into via business coach Chris Barrow's Extreme Business Regeneration programme, Claire threw caution to the wind. And her appointment system to the air.
Streamlining the workload
Claire instead implemented a session system that succeeds in distancing patients and staff alike. The team works in blocks of 8.00am-2.00pm and 2.00pm-8.00pm without a lunch break. It has improved efficiency.
Claire explains: 'We work it so we have both surgeries ready, each with a dental nurse. I move from one to the other while the patients stay still. The hygienists work in the same way. We had to make changes to our pricing and work out the income generated with different types of sessions. Factoring in costings and productivity.
'The hygienists are working as much as they ever were and it has proved efficient and streamlined without any crossover. I simply had to make it work.'
At the time, the profession was talking about air changes per hour. This would form the basis of downtime of an individual surgery and she used this premise in order to consider how she could work again.
Claire says: 'As well as planning a single dentist using surgeries, I wanted to plan for how we could use two surgeries moving forward.
'I spoke to an air conditioning engineer who works in operating theatres. As well as delving into research papers on air changes per hour (ACH) that complied in hospitals.
'Then I worked out the volume of each surgery and sourced industrial extractor fans to achieve 18 ACH minimum. I calculated time for achieving all the required ACH. I needed building works completed to achieve this.
'Eventually the chief dental officer for England changed the operating procedures and we have clean and fallow down to a minimum. This can now lead to modifying the way we can work moving forward. But I needed to research the scientific basis for this beforehand.'
Word of mouth
And, whilst she devised the session system to ride the wave of this pandemic, one suspects this will become a long-term solution. Especially as the practice has grown substantially, gaining 400 patients since the first lockdown.
Communication was key to sustaining and creating relationships, too. Throughout the first lockdown, Claire was in her practice every day speaking to patients, replying to emails and sending out products to patients.
She explains: 'Preventative care is important and some of the most effective dentistry is best delivered beyond the four walls of a practice.
'Many patients lost their mojo over the course of the year and were living on frequent sugar snacks. So I sent patients emails every three or four weeks with health tips and updates of what was going on with government directives and so on.
'It seems some patients then forwarded these emails to family and friends who then joined our practice as new patients. It proves that word of mouth remains valued, no matter what you put on online.'
Claire even went so far as to deliver temporary filling kits that she'd bought up in the first lockdown. This was to help those at home nursing dental problems without access to care.
Investment in patients
Her enthusiasm for her chosen profession is palpable; she even seized a moment to lobby Dominic Raab on the topic of support for private dentists.
Whilst the MP was on an impromptu walkabout in his constituency (where her practice is), she presented him with a briefing paper to explain the health and business impacts.
Her investment in her patients' wellbeing has paid off. Many residents in her area now work from home rather than travelling into London. She has therefore benefited from her goodwill and the nurturing of patient trust.
She concludes: 'The concept of trust is hugely important in dentistry. Health and healthcare in general involves an element of uncertainty and risk for a patient who is reliant on the competence and intentions of the dental team.'
The uncertainty and risk of recent times has seemingly worked as a springboard for Claire to ensure continuity of care.
And, despite the fact that her long-dreamed plan of owning her own practice took a little longer than for most dentists, she is delighted to now be responsible for its ethos, for equipment, for the day-to-day planning and for her patients.
---
Follow Dentistry.co.uk on Instagram to keep up with all the latest dental news and trends.