Mental health management: finances and fear of failure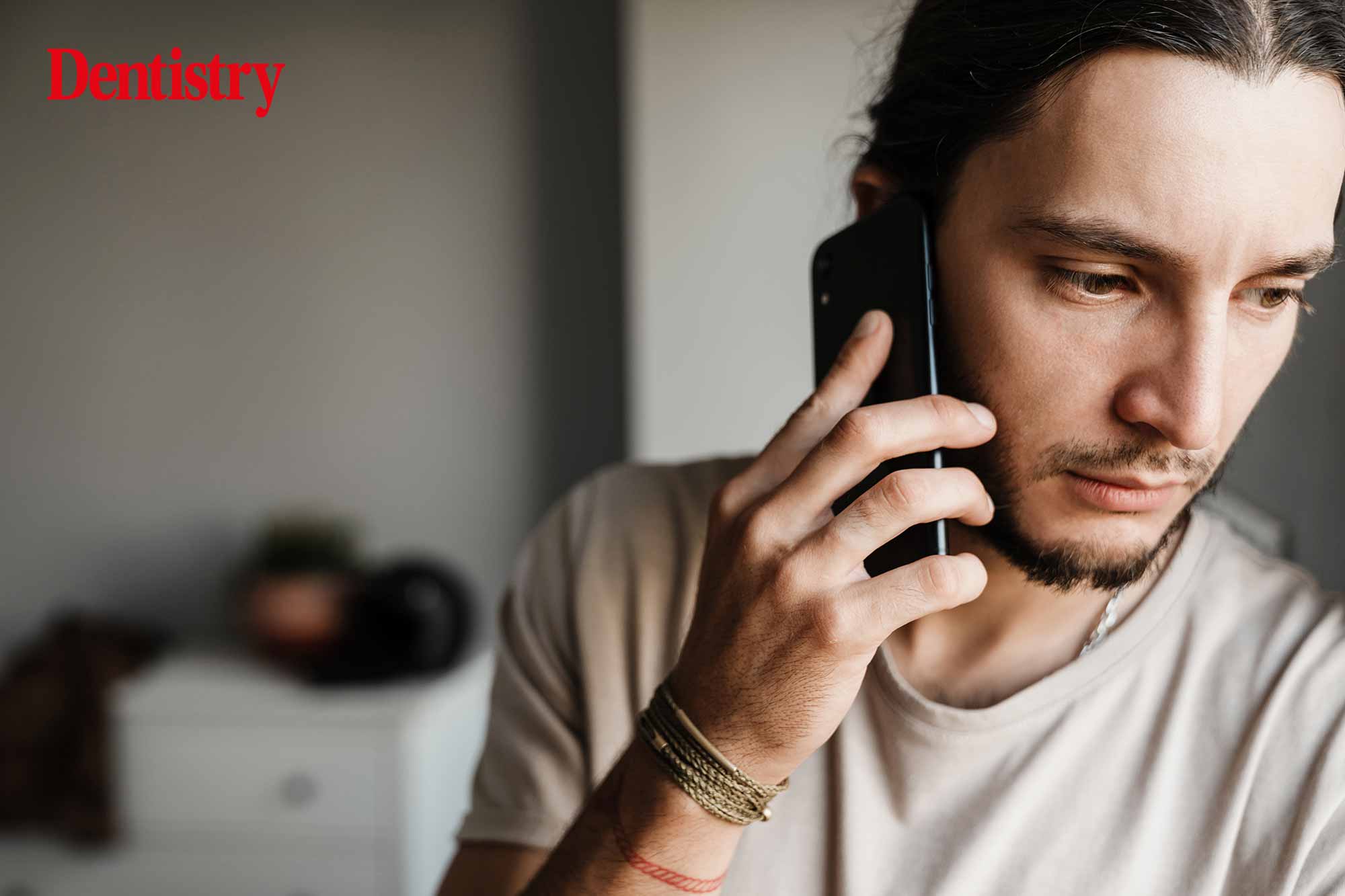 Mental health and financial challenges are a combination that produces a vicious cycle. Financial difficulty can have a negative effect on mental health and vice versa.
Specialist dental financial consultant for Wesleyan Financial Services, Paul Barnfather, speaks to John Lewis, trustee for the dental helpline charity Confidental, to discuss the mental health of the profession and the support available.
PB: What inspired the creation of Confidental and how did you come to be involved with the charitable helpline?
JL: In 2009, I had a death in surgery. A patient had anaphylaxis and passed away.
I was approached out of the blue by Jeremy Cooper, founder of Confidental, who offered me support when no one else did. We began discussing an idea for a dental helpline for people in a similar situation. At that point, that was all it was – a budding idea.
Moving forward 10 years to 2019, a colleague in Manchester took their own life, which brought Jeremy back to the idea of Confidental – a helpline created by dentists for dentists.
In May of that year, Confidental was established to listen, support and also steer dental professionals towards exploring options to help resolve their issues.
PB: How have you helped dentists in emotional difficulty and what tends to be the outcome for them after calling?
JL: We're here to listen and help discuss solutions in a completely confidential setting. You can't be traced or tracked.
If you do end up on the phone with someone you recognise, you then have the ability to change your call handler if you prefer.
Trained volunteers who are currently or have previously been practising dentists themselves make up the helpline rota 24/7. You'll have someone on the end of the line who understands the complex world of dentistry and the big issues.
We've had more than 600 calls so far, on average lasting half an hour.
PB: Putting the financial element into focus from your perspective, what areas are dentists struggling with?
JL: It's surprising how many dentists either don't have a contract or have never read it. Disagreements between principals and associates over pay have been very common with contracts not backing up claims.
The financial impact on mental health is going to get worse. Private practices generally are doing very well thanks to the cosmetic boom. And NHS practices currently have their buffer in the 45% requirement.
I believe the issues will begin in April or May where there will be NHS practices who won't achieve their target. Private practices will also likely have a financial downturn with retail reopening and patients potentially facing redundancies.
We're therefore training 12 additional volunteers to support with the challenging months ahead.
PB: Do you see any similarities from who is accessing the service?
JL: Women definitely access the service more so than men. We also receive more calls from ethnic minorities, which could reflect a lack of support network, particularly in more rural posts.
A worrying point for me is who isn't calling. Middle aged male dentists don't seem to reach for the support available to them. They have more difficulty in expressing their problems.
In my experience, no middle-aged male professional is going to say: 'I need help'. As a society, we need to support this vulnerable group. This might be in the form of seeking out suicide prevention training.
I'm aware of three dentists who have committed suicide since March 2020. Two of whom I knew personally, and more recently, my practice manager's husband. All middle-aged men, none sought help.
PB: Have you any insight as to why middle-aged men are so vulnerable to depression and suicidal thoughts?
JL: There is a feeling of shame and stigma around mental health issues for this particular part of society.
I myself am in this category. For someone from my age and background to admit that they are struggling is very unlikely. We are therefore more likely to simply bottle it up.
In our minds, we are at the pinnacle and are feeling the pressure. We're well established in our career, perhaps practice owners or head of families etc. In essence, the biggest problem is a fear of failure.
This is where Confidental can make a huge difference. Male dentists can access this helpline and speak to someone anonymously when they're struggling to communicate to friends and relatives. This is all too common.
These members of society who we've spoken to really struggle to open up to begin with. They don't usually talk about the root problem on the first call.
But once they begin talking, we find the floodgates open. Confidental isn't a single-use service. Dental is an ever-changing profession and we therefore face new challenges regularly.
My longest call was just over two hours in a train station carpark with a male dentist in financial difficulty who simply couldn't cope with dentistry anymore.
PB: It's a sobering thought that this part of society hasn't accessed the support available to help through these times. Thank you, John, for raising awareness of such a great support service for the profession.
---
If you or anyone you know is facing emotional difficulty, you can access Confidental 24/7 on 0333 9875158 or visit www.confidental-helpline.org.
To find out more insights into the mental health of the profession and the support available, Wesleyan Financial Services will host a webinar on dentistry.co.uk/study-club with John Lewis as a Panellist on 22 April at 7pm.