The time for Invisalign TCOs is now!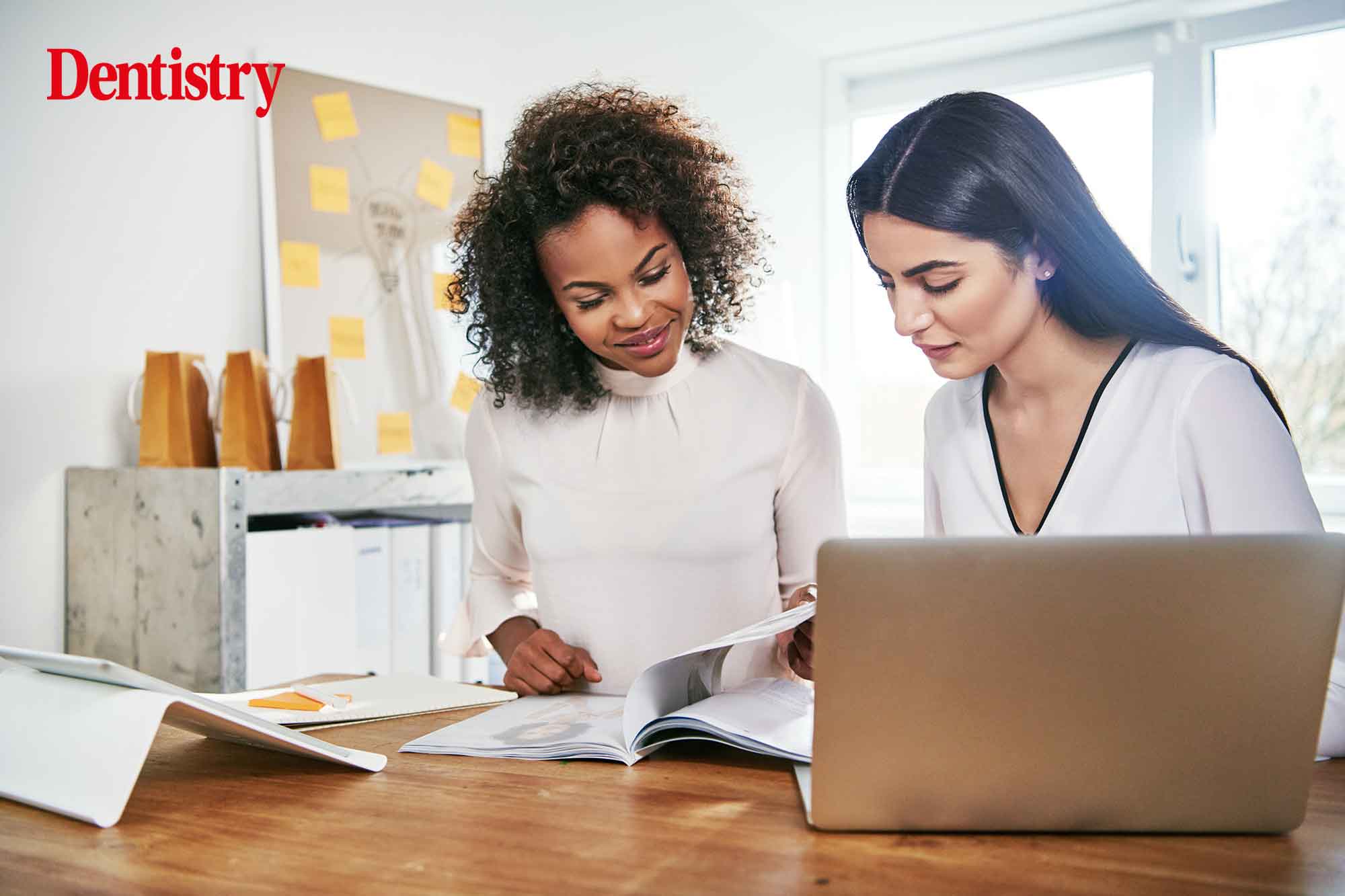 Andy Toy introduces the role of the Invisalign TCO and explains how they can help your practice stand out from the crowd.
This article explains why it's so important to upskill your Invisalign TCO. And if you haven't got one, now's the time to grow one! To help you, there's a new form of support called the Aligner TCO Network www.alignertco.com – a free-to-join community with advice, resources and support.
We know that COVID-19 has changed our world. Social and technological advances have accelerated change beyond all our forecasts of just one year ago. Particularly in the world of Invisalign.
In Europe I hear there are record numbers of Invisalign treatment starts. There is a tsunami of patient demand actively looking for practices to meet it.
Who would have predicted that last April? And where does the Invisalign TCO fit in?
It's not a surprise to everyone, though. Just under a year ago I was in conversation with Jamie Morley (www.fittingleadership.co.uk) ex-general manager for Align UK and now a business coach. He told me that every financial crisis leads to an increase in demand for trusted brands.
Not only that, but this crisis is also a health crisis. Consumers are more concerned about their health and want the services of a trusted provider, such as Invisalign.
So why do I think that the time for Invisalign TCOs is now? I think there are three reasons.
1. Communication has become complicated
Capturing those inquiries and communicating with potential patients has become a lot more complicated.
I've been in practice for over 40 years, so let me give you some historical perspective. When I qualified, it was against the law to advertise. Unbelievable, I know! Attracting patients relied on people walking by your (small) professional plate or recommendations from existing patients.
The inquiry was always handled by the receptionist by phone or in person.
To succeed in this linear communication system, I only needed a socially-skilled receptionist with some knowledge of our services and the time to respond.
Even when we were allowed to advertise, Yellow Pages and local newspaper ads directed inquiries to the receptionist. The same linear line of communication applied and all our inquiries were easy to track.
Today's world is quite different! How do I attract those patients looking for Invisalign now?
No more Yellow Pages, of course! I have my website; and then there's Google ads, Facebook, Instagram, Twitter and now even Tiktok.
And how do I respond to those inquiries? It's not just the phone anymore. It is on Facebook, Instagram, Whatsapp, email, contact form, text…
Patients can communicate with you 24/7 and expect a response within a day, if not within minutes. If you don't respond, they will move on to your nearest competitor.
Patient communication is now a multi-channel, high speed system and needs a coordinator! Unless the dentist is willing to give up many precious hours of their day and night, the best person to do this is obviously an Invisalign treatment coordinator.
2. Greater professional risk
Delivering today's dentistry carries a lot more reputational risk than when I qualified in 1980.
Some say there are two types of dentists. Those who have had to deal with a significant complaint against them; and those who have yet to do so.
The rise in complaints, litigation and GDC fitness to practise hearings is well documented. Expensive elective treatments such as Invisalign come high on the list of reasons, too.
Failure to communicate effectively with someone not only means you could lose them as a patient; the fallout could be a bad Google review, a solicitor's letter or (horrors!) a complaint to the GDC.
On the other hand, a patient who feels cared-for and respected by the practice is highly unlikely to complain and more likely to recommend you to family and friends.
We know that a trusting patient-practice relationship is the key to success. So how can you ensure your patient-practice relationships are the best they can be?
It takes some skills and a lot of time. I know that many dentists may have some of the skills, but none of them have the time.
A well-trained, professional Invisalign TCO will know how to build and sustain a trusting relationship with every patient; and can also spend the time it takes to make the patient a friend of the practice and not a foe.
3. Stand out from the crowd
The final reason is linked to the previous two.
I know how the demand for Invisalign training has grown in the last 12 months. It feels like every dentist wants to offer Invisalign. And if a practice isn't offering Invisalign, it will probably be offering another form of clear aligner therapy.
Prospective patients now have a huge range of practices to choose from. How can you make your practice stand out from the crowd?
You could beat them on price, of course, and forfeit your profits. Or you could be the practice with the stand-out personal service delivered by a well-trained, professional Invisalign TCO.
The practice where the patient feels understood, informed and cared-for.
The world has changed. And, in my experience, times of change are also times of opportunity.
I have been working with treatment coordinators since 1986, so obviously I'm a big fan. I know how difficult it is to introduce them into a practice, though.
Invisalign TCOs are often the only team member in that role – it is lonely. Other team members don't really know what they do, and many dentists aren't too sure, either!
Do you have an Invisalign treatment coordinator that needs support, or would you like to have one? I have launched a professional networking site for Invisalign TCOs – www.alignertco.com. And it's free to join!
This site provides advice, free CPD, resources and a community for Invisalign TCOs to help and support each other. You can view my introductory webinar here: attendee.gotowebinar.com/recording/2196832341685736459.
The time to develop the Invisalign TCO role in your practice is now.
---
Contact Andy Toy on Facebook, Instagram Dr_AndyToy or email [email protected].