Nominate your lockdown heroes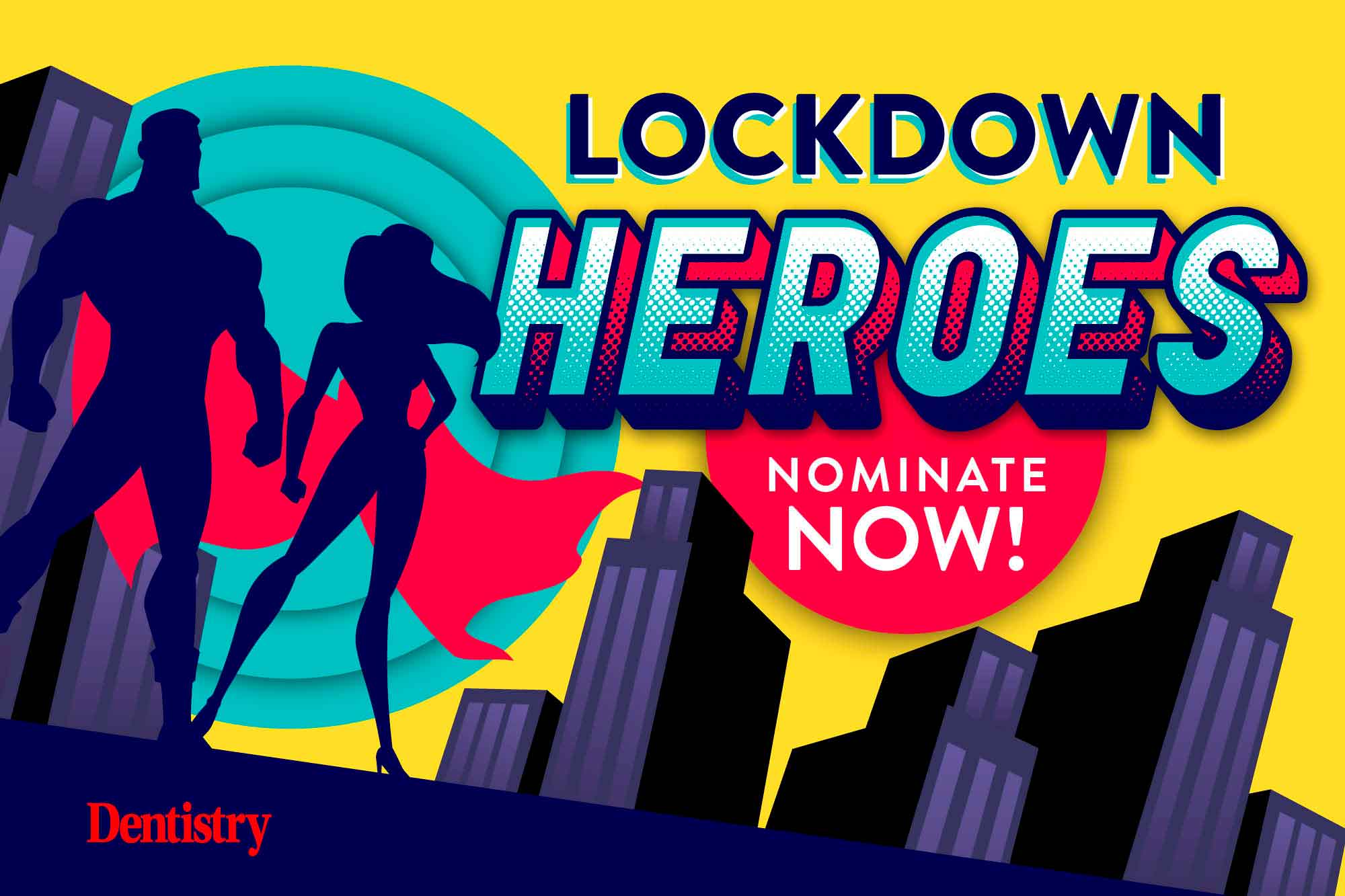 A year on from when the first lockdown was announced we're asking you to nominate your lockdown heroes.
Following a chaotic year, we're looking to celebrate the great work those in the dental profession have undertaken.
We want you to nominate your lockdown heroes and highlight their tremendous efforts over the last 12 months.
'This is an opportunity to recognise some of the great work from those in dentistry,' Seb Evans, editor of Dentistry Online, said.
'It's been a tough 12 months for everybody working in healthcare. And we feel the government's 1% pay rise for NHS dentists doesn't go nearly far enough to recognise the work carried out during lockdown.
'We want to highlight the fabulous work from the profession.
'Please submit anything you've done, witnessed, experienced, or heard about. We'll do our best to highlight the fine work the dental profession is carrying out to help fight this pandemic.'
Submit your lockdown heroes entry
You can submit something you have done, another clinician or a dental team using the form below.
Simply fill in the name and provide some details about the amazing work carried out during lockdown. Finally, submit any supporting evidence (including images), so that we can showcase their work across the website and social media.
Dentistry Online will keep the submissions open until midnight on the 18 April.
'We'll highlight some of the best examples from the dental profession once submissions close,' Seb continues.
'We're really looking forward to giving some much deserved recognition to these lockdown heroes. We've already heard some inspiring stories. Please upload any images you have of your lockdown heroes so we can highlight their great work.
'Stay tuned to Dentistry Online as we follow this up.'
To submit your entry, simply log fill in the details below.
Additionally, for any queries please email [email protected].
Voting for the Lockdown Hero feature has now closed.
Follow Dentistry.co.uk on Instagram to keep up with all the latest dental news and trends.