Drawing on experience – the Rothley Lodge Dental Practice transition to Denplan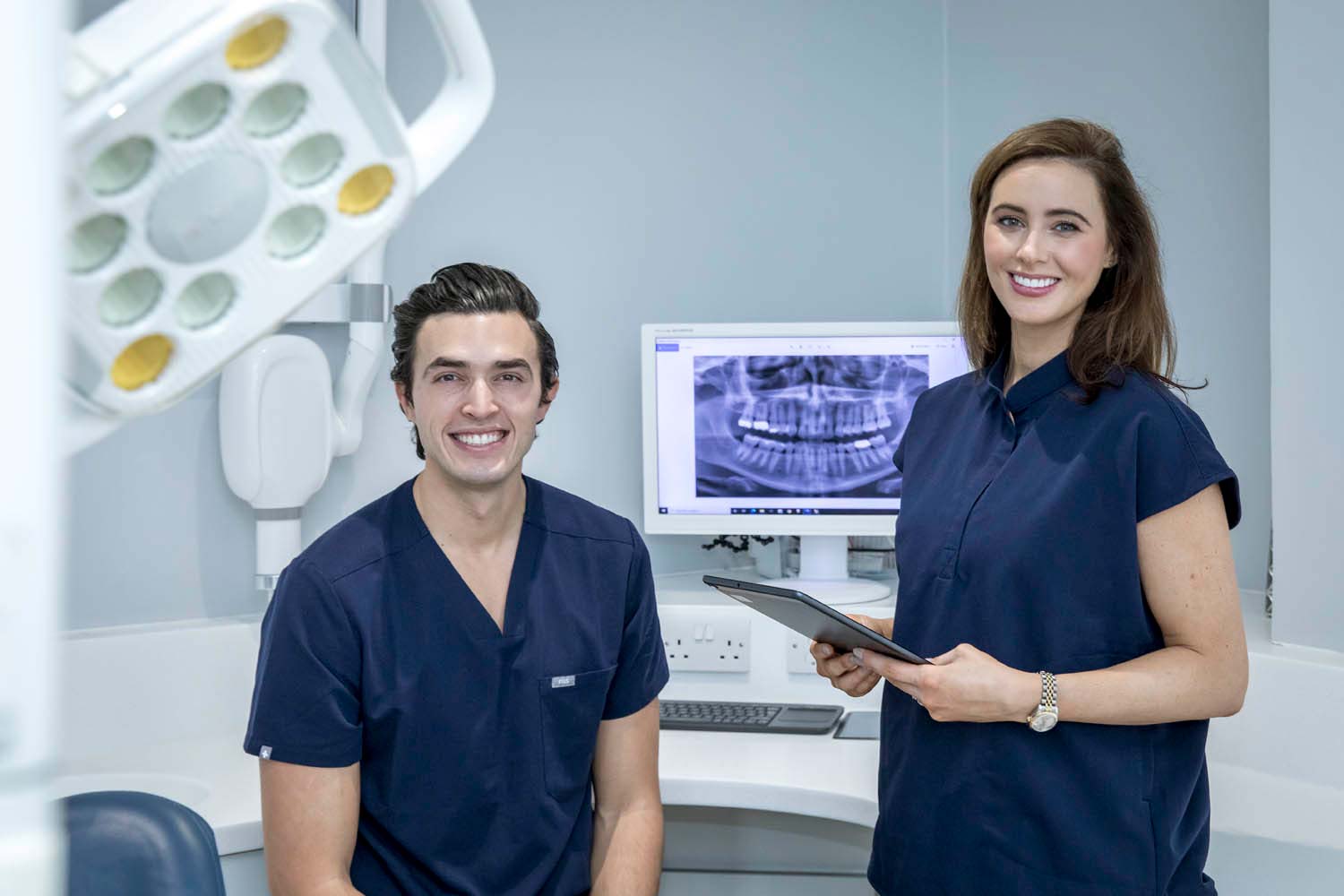 Simon and Meghan Chard discuss their successful and smooth-running transition to Denplan.
When a family business is passed down to the next generation, it doesn't have to stand frozen in time to maintain its core values.
For a dental practice, it's vital that each generation feels able to improve and enhance what's already there. This includes introducing the latest technology and techniques to ensure loyal patients continue to receive the best possible care.
Fortunately, when husband and wife dentists Drs Simon and Meghan Chard took over Rothley Lodge Dental Practice from Simon's parents in 2017, progressive planning was positively encouraged, with Drs Nick and Jenny Chard continuing to practise alongside their son and daughter-in-law, while taking a well-earned back seat on the management side.
'My parents bought the practice before I was born,' explains Simon. 'At that point it had just one surgery and they grew it into a five-surgery, family-focused practice, building a fantastic reputation with the local community.
'Meghan and I both qualified in 2012 and worked here for a few years before buying the practice from my mum and dad.
'Since then, we've added two extra surgeries and a facial aesthetics/sedation/recovery room. We've brought in a host of new technology.
'We've tried to take the successful business they created and enhance it with a multidisciplinary team, the latest equipment and social media assistance to bring in new patients. This has been very successful for us.'
Work-life balance
Rothley Lodge was a mainly NHS practice with a smaller proportion of purely private patients.
However, after becoming principals, Simon and Meghan increasingly considered that private practice might offer a better work-life balance. It would allow them to serve the interests of their patients better and provide the extra time needed to offer the best care.
They embarked on extensive postgraduate studies in cosmetic dentistry, implant surgery, facial aesthetics and sedation. They were keen to find a way to use their additional skills effectively.
Simon had been offering private care through another payment plan provider. However, in early 2020, he and Meghan worked with their local Denplan business development consultant, Attia Ellahi, to begin the transition to Denplan.
The move initially involved converting Simon's private list followed by Meghan's NHS patients.
Both have been surprised and delighted by how smoothly the process has gone. They have nothing but praise for the support provided by Attia and the rest of the Denplan team.
'It was so much easier than I anticipated,' smiles Meghan. 'We valued Attia's advice in correctly pricing our plans and didn't lose any patients as we feared we might.
'The support we had in the preparation was incredible. From writing the initial letters to our patients to training on how to answer queries and explain the plans' benefits.
'On the day we went live, Attia even came to the practice. She worked with the reception team to help them with anything they were unsure of. It was a seamless and enjoyable process.'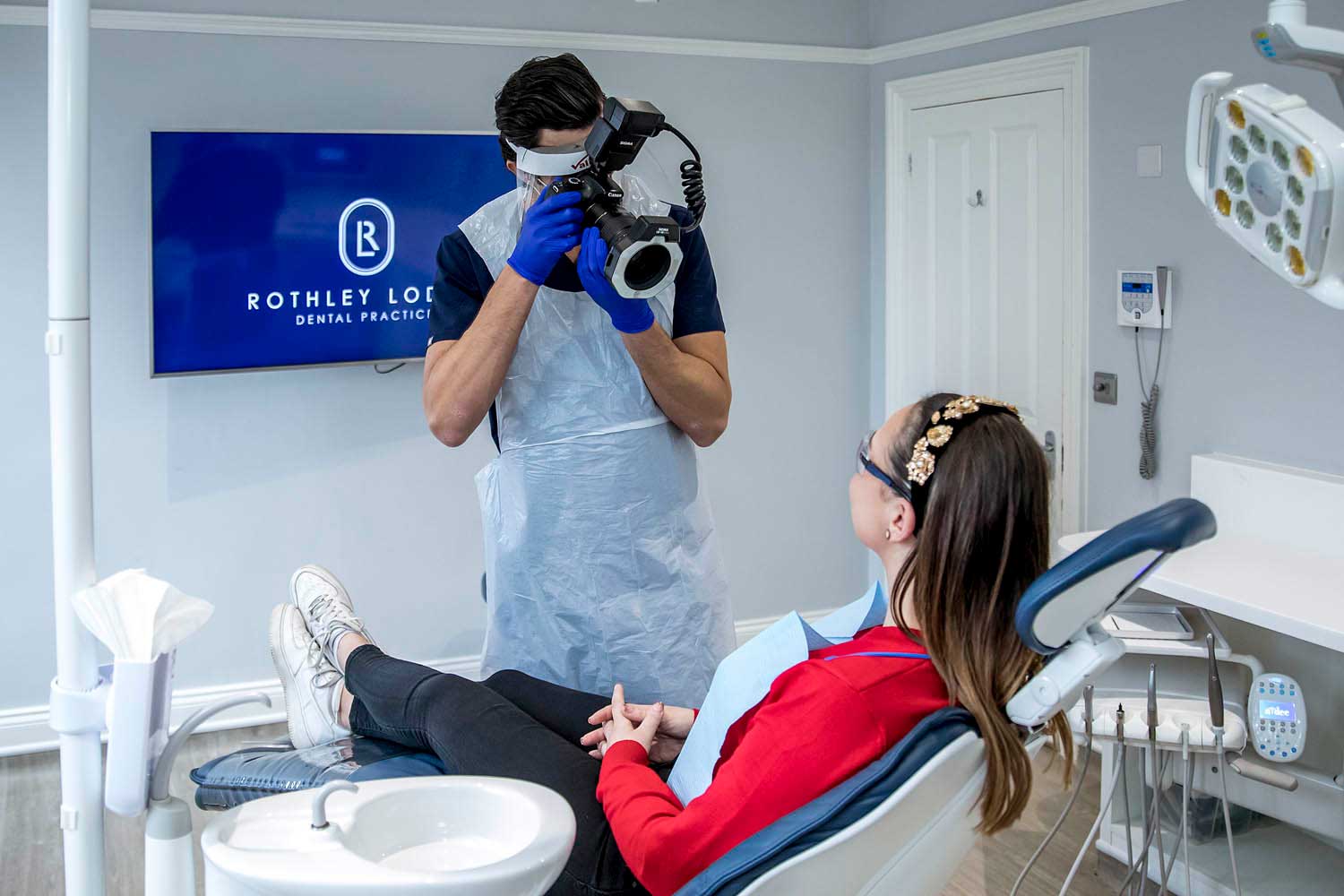 All under one umbrella
While some of the benefits the transition would bring were immediately apparent, others have come to light in the months since. Not least during the challenging initial period of the COVID-19 pandemic. A time when Denplan's practical and moral support was gratefully received. 
'They were amazing,' says Simon. 'During the first lockdown they put on these incredible webinars, kept us fully updated and informed and were so generous with personal protective equipment provision.
'It was great to see such a big company be so hands-on when you really needed it. 
'As for the practice, any change is scary as a business owner. We're still relatively young and altering the way things have been run for many years feels risky. Dental school doesn't teach us about business. 
'One of the reasons we chose Denplan is the amount of support that's on offer in terms of training, practice management and business development.
'It's been great to bring everything under the one umbrella. It makes it much easier for the whole team and it's really important that they're all on board with it.
'The outcome is that the practice is now really nicely structured and Denplan has been a big part of helping us to achieve that.'
Changing pace
The most significant benefit for both dentists has been the change of pace. Simon is an ambassador for the 'Slow Dentistry' ethos, which seeks to improve the experience of both patient and dentist by taking the right amount of time for each appointment and allowing the patient to gain a better understanding of their treatment.
'It makes such a difference to your own stress levels', explains Simon. 'It creates a calmer working environment and the patients really appreciate it.'
Meghan agrees. 'I used to be late all the time, rushed off my feet; I wasn't loving my working day in the way that I do now.
'Since the transition I can honestly say that it has reignited my passion for dentistry. I see the number of patients I can fit comfortably into my day so my energy levels are much better.
'It also means I'm less likely to make mistakes or miss something. So I am more confident in the quality of the work I'm doing.'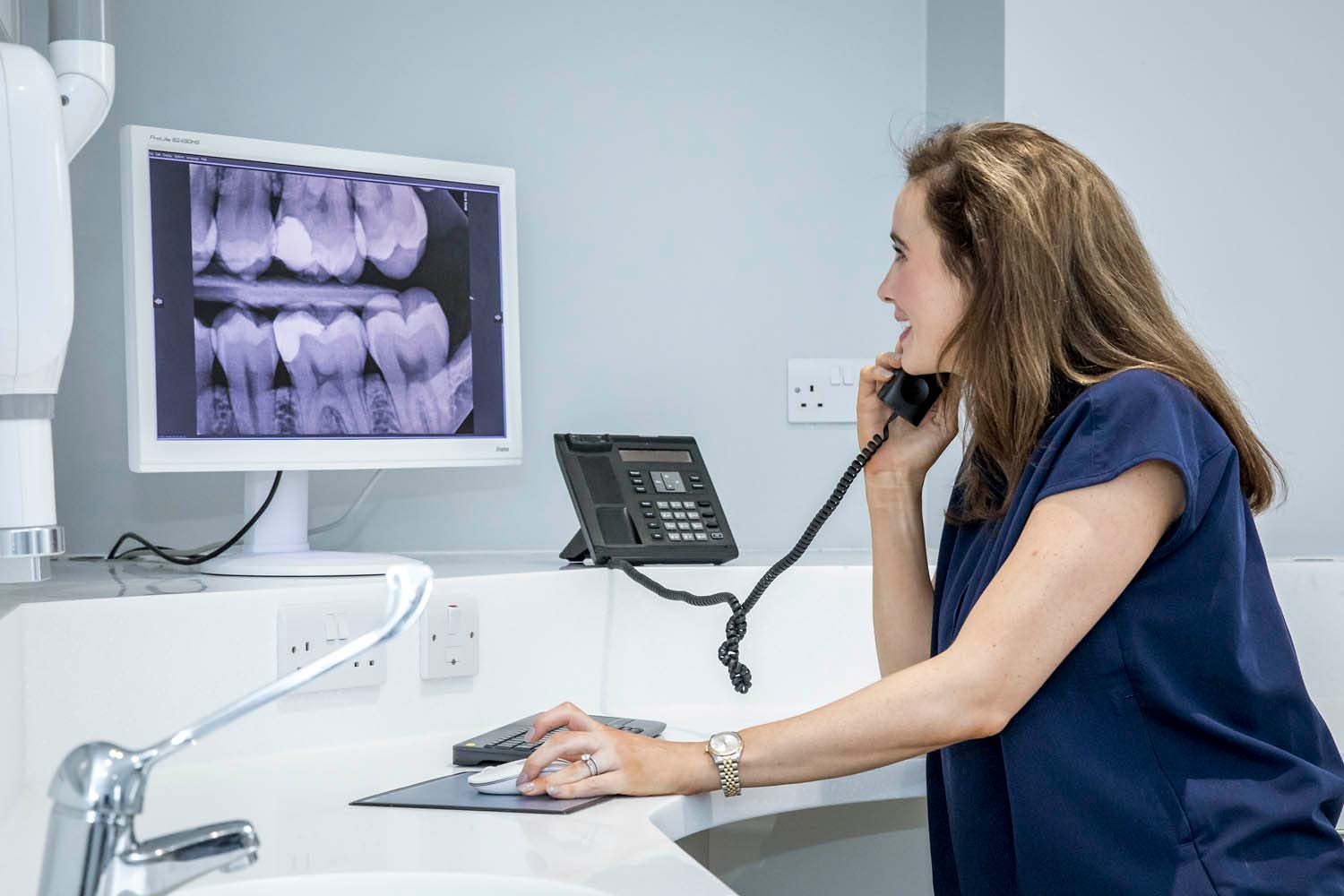 Financial security
From a business point of view, the practice is secure with a reliable monthly source of income. This has been of particular value in what's been a very uncertain year for everyone.
Patients commit to the practice and invest in their own oral health. 
'It's notable that spreading the cost of their dental care makes it more affordable,' Meghan continues. 'They rarely miss an appointment because it's already paid for.
'Seeing them regularly makes it easier for us to monitor changes to their oral health and check for mouth cancer. They really feel part of the practice. They know we will look after them when they come here.'
As part of their business plan to take the practice forward, Simon and Meghan have invested heavily in technology to allow them to offer a much broader range of treatment options in-house.
'We now have four intraoral scanners and CEREC machines. So we can mill our restorations on site. We have 3D printers for smile-trial mock-ups and airflow machines for our hygienist team,' says Simon. 
'Dentistry has traditionally had such a bad image. People haven't generally enjoyed coming to see us. But technology is allowing us to change that.
'For example, we've been able to do away with unpleasant gooey impressions of their teeth and replace them with scans.
'Impressions and models can chip, break or get mislaid and disposal is an issue. Whereas we can store scans digitally and compare easily from one visit to the next. It's a great way to monitor tooth wear over time.'
Choosing the right partner
Every member of the practice team feels that they and their patients have benefitted greatly by becoming part of the larger Denplan family.
'Taking a leap of faith towards something new is daunting,' acknowledges Simon.
'It's important to speak to others who've already done it and draw on their experience.
'While it was new and scary to us, we felt that going into it with a partner that had been through the process as many times as Denplan was a risk worth taking. It has turned out to be more successful than we ever could have expected.'
---
For more about Denplan, visit www.denplan.co.uk.