Do you have blind spots?
Jane Lelean explains how to identify your blind spots and help create a high support, high challenge environment in your practice.
For those of us who are, cyclists, drivers or motorcyclists, you're aware that accidents are most likely to happen when other users are in our blind spots.
Mirrors, sensors, and good driving protocols are designed to eliminate our blind spots and therefore reduce accidents.
Many of us have blind spots in our business, clinical practice and also our relationships. These too can consequently result in 'accidents'.
The purpose of this article is to create a supportive environment and prompt you to identify where your blind spots could be, reduce them to prevent problems and also improve your experiences.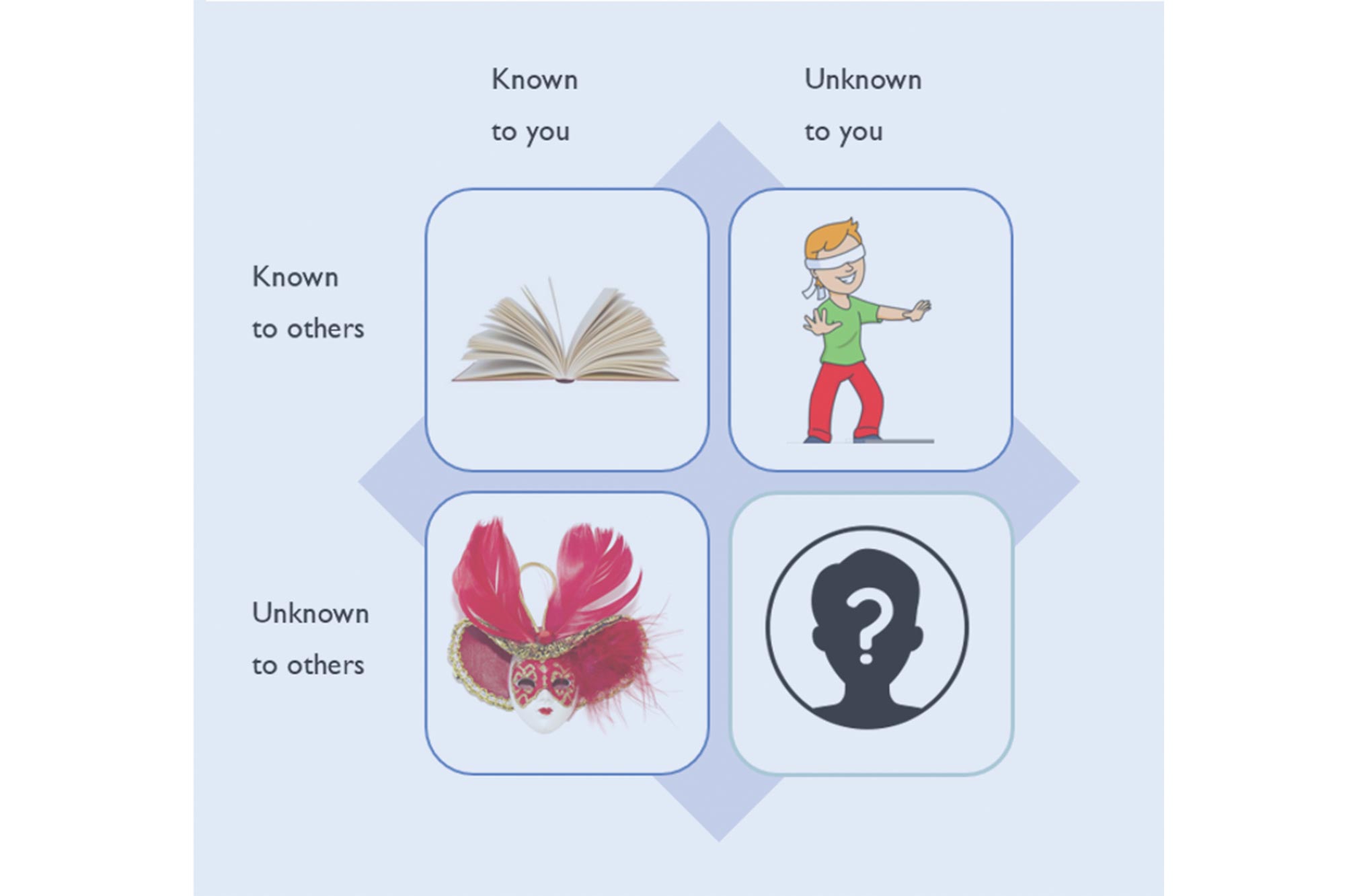 On the vertical axis is what is known to others on the horizontal axis is what is known to you. This gives us four quadrants:
Things that both you and others know – the open book or arena
Things that are known to others and unknown to you – blind spots
Thinks known to you and unknown to others – your mask
Things that are unknown to you and others – the unknown.
The practice example
Let's put this in a practice context then with three examples.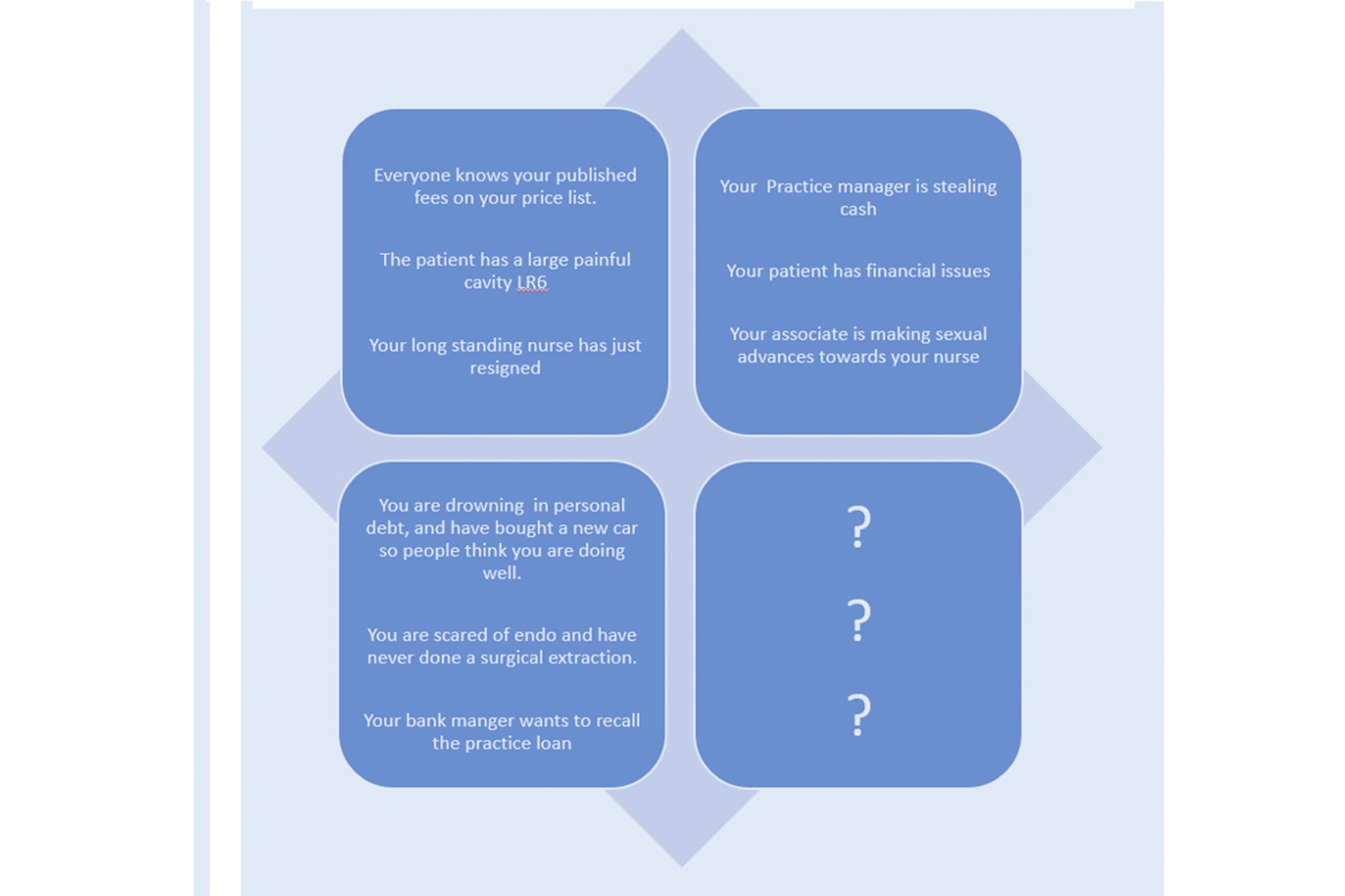 The model suggests that it is through open, honest, conversations, curiosity, and a willingness to be vulnerable that together, you can enlarge the area of the open book/arena.
When we know more from multiple perspectives, we reduce the chances of misunderstandings, mistakes and misleading teams.
As we look at the model of the Johari's window, consider your practice, your personal life and relationships:
What are the comparative sizes of each box?
Where are the areas that you do not know what is happening? What questions do you need to ask and of whom?
What are the masks that you are hiding behind, how are they holding you back?
The journey to enlarge the open book requires us to create an environment and culture of trusted support.
When we have trust and support it will enable us to invite and give challenging feedback that supports your personal and professional development and success.
In your practice and for you internally where are you on the support challenge matrix?
Low support – low challenge
Apathy, stagnation, lack of aspiration, boredom, stress from underload, lack of commitment, low engagement, lack of commitment, repeated mistakes, lack of learning, confusion – under achievement.
Low support – high challenge
Bullying, persecution, paranoia, confrontation, fear, anger, overload, toxicity, isolation, backstabbing, stress from overload, paralysis, lack of respect, low trust – poor performance.
High support – low challenge
Smothered, frustrated, high dependency, cosy, boring, easy, frustrated, vague, no development, lack of career development, micro-management – under achievement.
High support – high challenge
Exciting, collaborative, purposeful, creative, developmental, fun, adventurous, connected, fulfilled, loyal, committed, driven, encouraged, high trust, respect – high performance.
Where is the best quadrant to ensure that you are a high functioning individual and a high functioning practice?
If you are not in the quadrant that would serve you best, how can we support and guide you to get where you want to be, through creating a high support – high challenge environment?
If you would therefore like to know more about how coaching can facilitate this change, please get in contact.
---
Follow Dentistry.co.uk on Instagram to keep up with all the latest dental news and trends.