The ortho expert – how to master the virtual consultation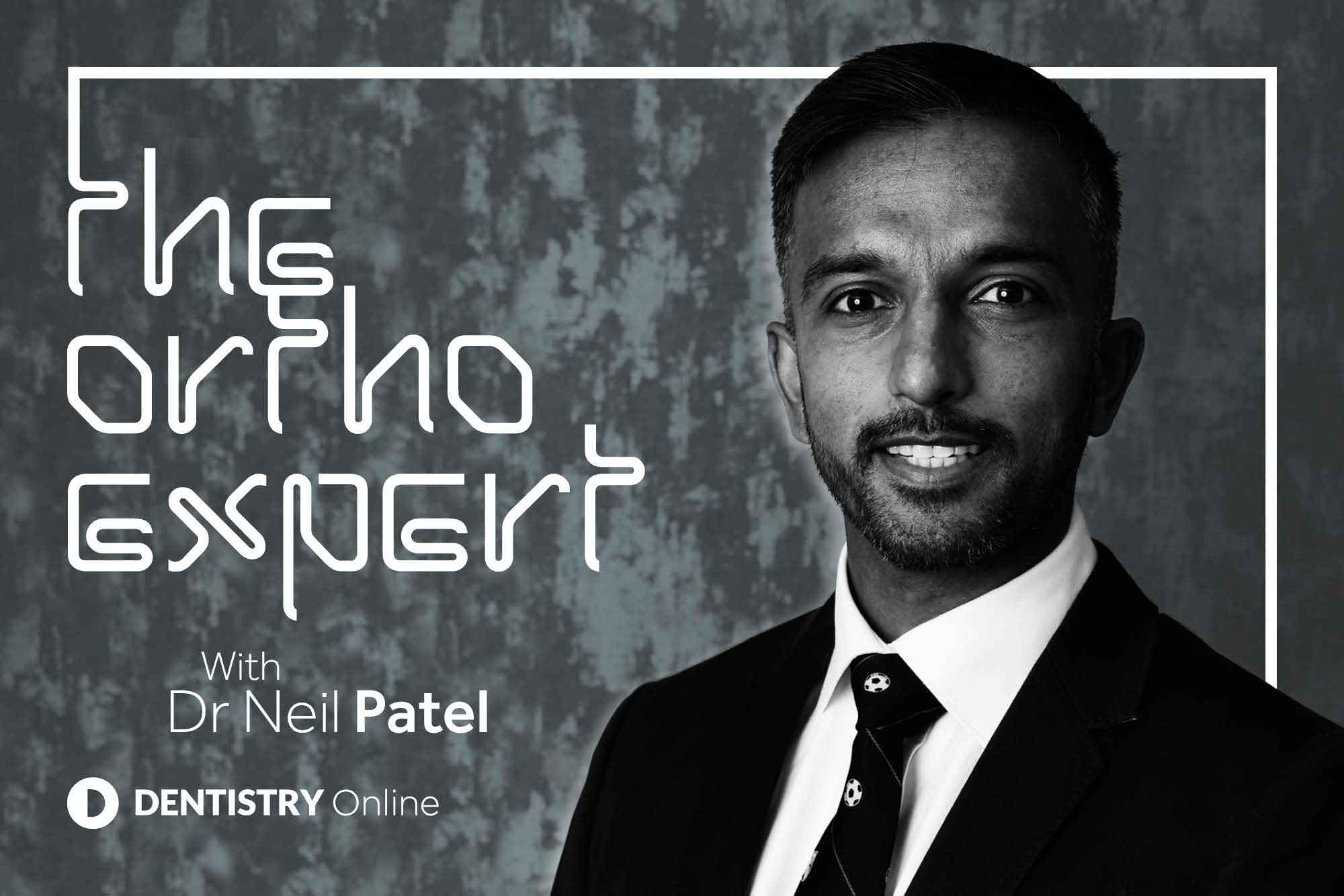 In the first of a new column, Neil Patel, AKA the ortho expert, explains how to master the virtual consultation with prospective patients.
The COVID-19 pandemic has changed the world, possibly forever. It forced many professions to reinvent the way they operate on a day-to-day basis.
One year on and it is clear to say that the orthodontic speciality has grown and prospered from a new way of working.
Unlike most disciplines in dentistry, a patient's malocclusion can readily be assessed and examined through a virtual consultation.
Advice regarding removable appliances, auxiliaries such as elastic wear and orthodontic emergencies are given via images and virtual consultations. We can also provide orthodontic retainer and clear aligner fits virtually, supplemented with informative emails containing leaflets and video guidance links.
This article will focus on the new patient journey and how to maximise the skills of your entire team.
The 20-minute consultation with the clinician is only a drop in the ocean when providing a comprehensive virtual service.
Preparation
With so much uncertainty surrounding our day to day lives, prospective patients have appreciated a guided, structured and smooth virtual journey from the comfort of their own homes.
It is paramount that the team start with updating social media pages, websites and other forms of communication to highlight the virtual pathway.
Consider whether offering complimentary consults would increase patient interest.
Once patients make the initial contact to arrange a virtual consultation the response from your administration team must be prompt, concise and clear. This provides an opportunity to outline the virtual pathway and highlight why they should entrust you with their care.
At this stage provide an email to the patient confirming their appointment along with guidance regarding the technical aspect of their consult. The British Orthodontic Society has an excellent video outlining this.
Attach a short biography of the clinician and various links to the practice Facebook, Instagram and website pages to the email. This is significant as it can develop brand awareness and showcase before and after cases and testimonials.
With an active and well-presented social media platform, you can create an instant excitement and buzz.
The role of team members
Most virtual communication platforms (Zoom, Cisco, Team viewer) will involve sending the invitee a link. This provides access to their secure telecommunication meeting.
Emailing this too far in advance can lead to lost or forgotten links. Therefore I suggest this is sent 24-48 hours prior to their appointment.
It is vital the reception team follow this up on the day of the consultation with a short phone call. Key questions to consider for this phone call are below.
We are excited to see you virtually this evening to start your smile journey. Do you have any questions?
Have you received your virtual link?
Have you watched the virtual video link? This will ensure a smooth consultation allowing your clinician to provide you with the most accurate assessment
Please join the virtual consultation five minutes prior to your appointment time (this is important to prevent virtual consultations from running late. It will allow patients to work through any technical issues with their camera or audio).
This phone can dramatically reduce the chance of missed appointments and invites patients to ask questions prior to their consultation.
A well prepared and rehearsed reception team can tackle basic queries and allow clinicians to maximise their time with patients discussing more technical and clinically related matters.
The virtual consultation – lights, camera, action!
As they say, first impressions count.
You will either reinforce the positive perception you have created or provide an anti-climax. With your eye-catching social media platforms, the virtual consultation must follow on from this.
The following will provide a professional start to your virtual consultation:
Appropriate wear (scrub top or smart attire) and professional appearance
ID badge – purpose of this is to promote security, safety and patient confidence
Background – the dental surgery environment works very well. However, if you are sat behind a desk, teeth models, dental books and eye-catching orthodontic posters are recommended.
Some patients may feel uncomfortable during the initial part of the consultation as they would in the clinical environment. Therefore a warm introduction will help them feel welcome and at ease.
Having a member of staff in the surgery is key for chaperoning and note taking. It allows the clinician to maintain eye contact and stay engaged with the patient.
Having a standardised set of questions for each virtual consultation will improve consistency and ensure key information is not missed. Assessing the malocclusion is straight forward with the help of good lighting and a well-prepped patient.
Following the visual assessment of the patient's malocclusion, you can discuss treatment options, appliances, treatment duration and appointments.
Using models is a great visual aid to explain different types of appliance. A portfolio book showing before and after images is also powerful.
In conclusion
Towards the end of the virtual consultation it is important to explain the next stage of the journey. This will provide the patient with confidence making them more likely to consider starting treatment.
As with clinical consults, inviting questions such as: 'Has the virtual consultation been helpful?' and: 'Do you have any questions' provides the patient a chance to discuss their consultation, as well as helping the clinician to gauge the outcome and success of the virtual consultation.
During the virtual consultation, focus solely on the clinical aspect. Providing financial information in the patient report is advisable.
However, you can provide approximate estimates during the virtual consultation. Many clinicians will have their own way of discussing this with patients.
Ensure all patients receive a clinical report along with quotes, fees and payment plans, both electronically and via post.
A telephone follow up call 24-48 hours later is important in completing the virtual consultation journey.
The virtual journey is a powerful and exciting way of building a contemporary new patient base.
The whole package from social media, correspondence, staff roles is vital to ensure a smooth and seamless experience for the patient.
It can save significant clinical time, which in turn will provide greater accessibility for patients in treatment and patients wanting to start treatment. This will allow your patient base to grow and allow your practice to financially thrive.
---
Follow Dentistry.co.uk on Instagram to keep up with all the latest dental news and trends.