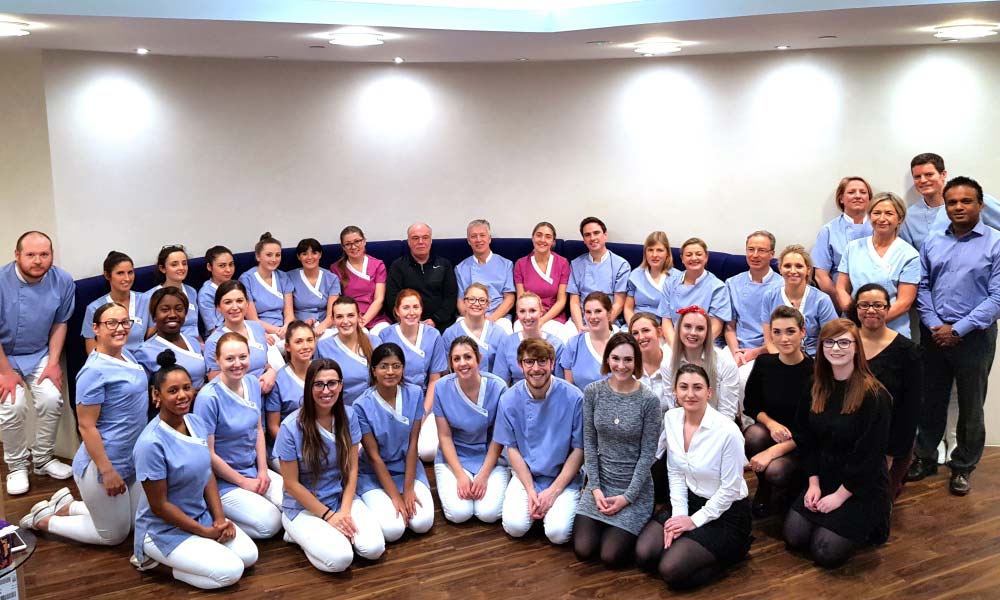 Portman Dental Care completes on the acquisition of The Dental Surgery, Corn Exchange London, achieving a milestone of 150 practices.
The Dental Surgery is one of the UK's leading dental practices, operating 15 dental surgeries in the City of London.
The practice offers a full range of exceptional treatments, from general private dentistry through to implants, orthodontics and also facial aesthetics. It distinguishes itself as a surgery providing comprehensive dentistry of the very highest quality that enhances the lives of their patients.
Lead clinicians, Dr Shaun Smith and Dr Simon Nocton, expertly grew the business over 25 years. Both of whom have consequently developed a fully digital care pathway to deliver a complete range of dental treatments.
'Amazing people'
Dr Smith and Dr Nocton decided to sell the practice to join a group that can offer outstanding support, whilst allowing them to continue to provide excellent patient care. They will also continue at the practice working alongside the Portman team to expand the range of specialist dental services provided.
Dr Nocton said: 'Like everyone selling their practice, it feels like a decision as momentous as buying a first house.
'In fact, many friends have compared it as being like the birth of a child, or as life changing as the loss of someone dear.
'We did not take the decision to sell to Portman lightly. And we wanted someone whose values we shared and could look forward to working towards a secure future together.
'We have met some amazing people within Portman. As well as the most professional lawyers with Louise Fegan guiding us with advice and the original introduction from Simon Hughes.'
Congratulations
The sale process was brokered by specialist business property adviser, Christie & Co. Simon Hughes, managing director – medical, said on the sale: 'The sale of The Dental Surgery is a great example of how demand has rapidly returned for prime, high quality, city practices over the last few months.
'It was a pleasure acting for Shaun and Simon in the sale of this fantastic practice. We wish them both the very best as they open the next chapter for the business.
'Portman acquired The Dental Surgery in a competitive sale process. With its strong London presence, it was therefore an ideal choice for Shaun and Simon.
'Congratulations to the team for securing this landmark acquisition as its 150th practice in the UK.'
Special mention should also go to Louise Fegan and her team at Morrisons Solicitors who acted for Dr Smith and Dr Nocton. As well as Jon Lawley and his team at Acuity Law who acted on behalf of Portman.
Portman family
Speaking on behalf of Portman, Andy Sloan, business development director, commented: 'Not only are we thrilled by the acquisition of The Dental Surgery into the Portman group, but also that it is our 150th practice and what a fitting acquisition to achieve this milestone.
'The whole team at The Dental Surgery has been fantastic throughout a rapid due diligence process. I am consequently happy to welcome them to the Portman family. 
Sam Waley-Cohen, CEO at Portman, added: 'We founded Portman Dental Care on simple principles. To put the patient at the heart of everything we do. And also to make the life of our clinicians as easy as possible.
'We share an ethos with The Dental Surgery of never compromising on the level of care provided to patients. We are therefore thrilled the team at The Dental Surgery have chosen to join us to continue their journey.
'Portman Dental Care has grown to 150 practices by focusing on bringing outstanding practices into the group. We are delighted to have The Dental Surgery join the family.'
---
For more information on Portman Dental Care, visit www.portmandentalcare.com.