Dentistry Question Time – 'dentistry must be given far more attention'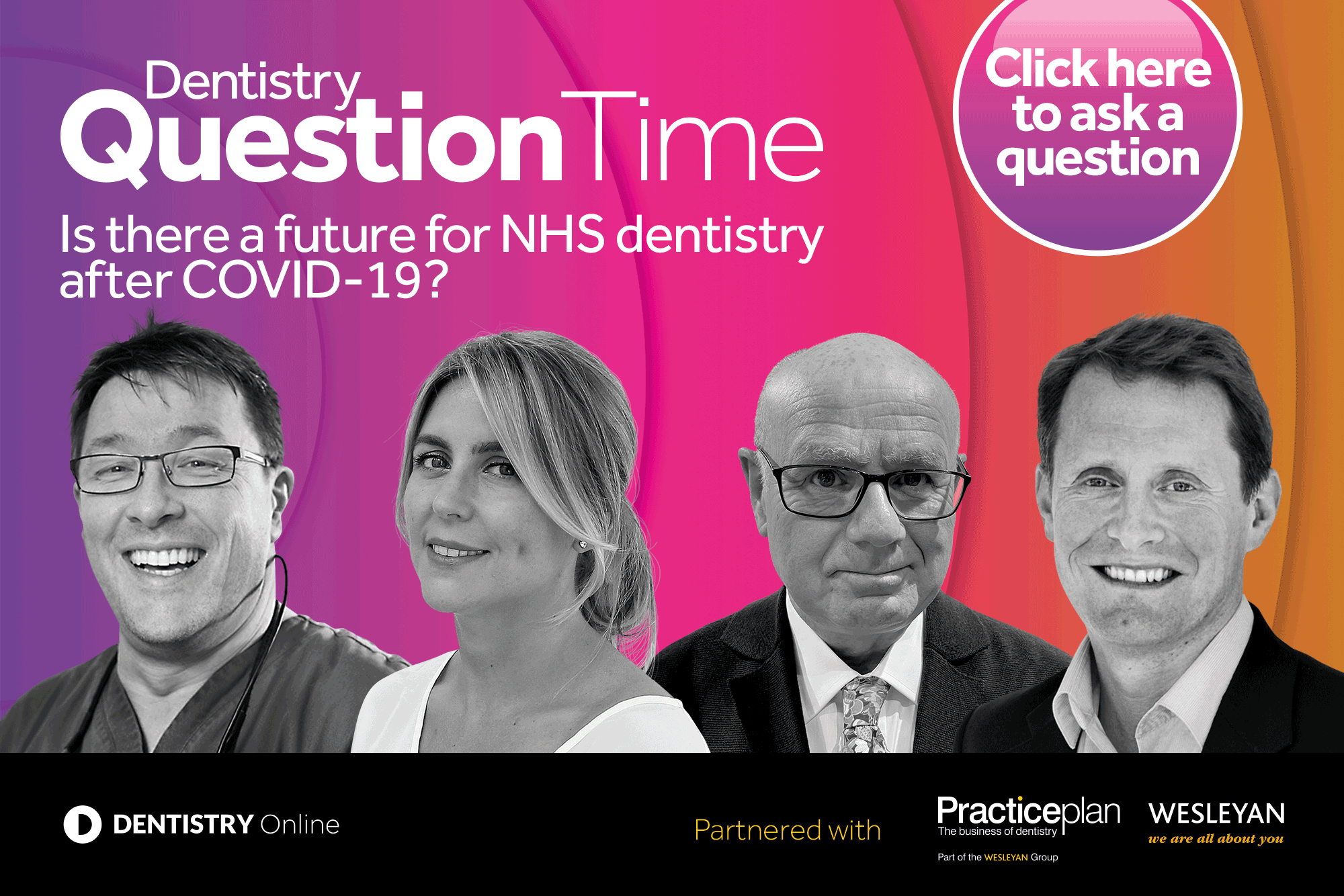 Our brand new venture, Dentistry Question Time, kicks off next week – and you get to ask the questions.
Dentistry Question Time will welcome some of the profession's biggest names to debate the hottest topics in dentistry right now.
And you will have the chance to put forward your own questions for the panel to consider.
Our first set of speakers will discuss one of the most pertinent topics of the last 12 months: is there a future for NHS dentistry after COVID-19?
Starting on Tuesday 2 March 2021 at 7pm, the debate will run for two hours. It will feature representatives from all corners of dentistry:
Simon Thackery – private dentist based in Nottinghamshire
Eddie Crouch – chair of the British Dental Association (BDA)
Clare Robinson – NHS dentist based in Liverpool
Nigel Jones – sales and marketing director at Practice Plan.
'Enormous challenges'
Panel expert Eddie Crouch says he hopes to bring to light some of the conversations had 'behind the scenes'.
'It is always a privilege to discuss dentistry with colleagues, and never more so in a panel discussion where ideas and opinions can be debated along with questions from those in the profession eager to hear answers to their concerns and worries,' he said.
'Having been fortunate to debate pre pandemic with two of the three other panellists, little could any of us have thought how distant those opinions were, with the new enormous challenges to dentistry we find ourselves facing.
'I have been fortunate to speak to many stakeholders since my election to chair of the BDA PEC last September. This includes all who have an interest of influence on the delivery of patient care. I hope to bring some of the issues and ideas that I have discussed and also been told.'
Opportunity to comment
He also hopes to discuss the importance of better government action to secure dentistry's future.
'Dentistry has never faced the obstacles the profession and patients have experienced since the end of March 2020,' he added.
'I hope my contribution will bring some of the discussions had behind the scenes to the attention of those watching. And give them the opportunity to comment on some of that, and express their own opinions on where things need to go.
'NHS dentistry was in a vulnerable position pre pandemic and to some degree the effect of COVID-19 has been to highlight that. But if the government are to be believed and they wish to "build back better", dentistry must be given far more attention than it received before the world changed from the coronavirus.'
To get involved and also submit your questions visit www.dentistry.co.uk/webinars/dentistry-question-time/.
---
Follow Dentistry.co.uk on Instagram to keep up with all the latest dental news and trends.