Using CSR to improve your brand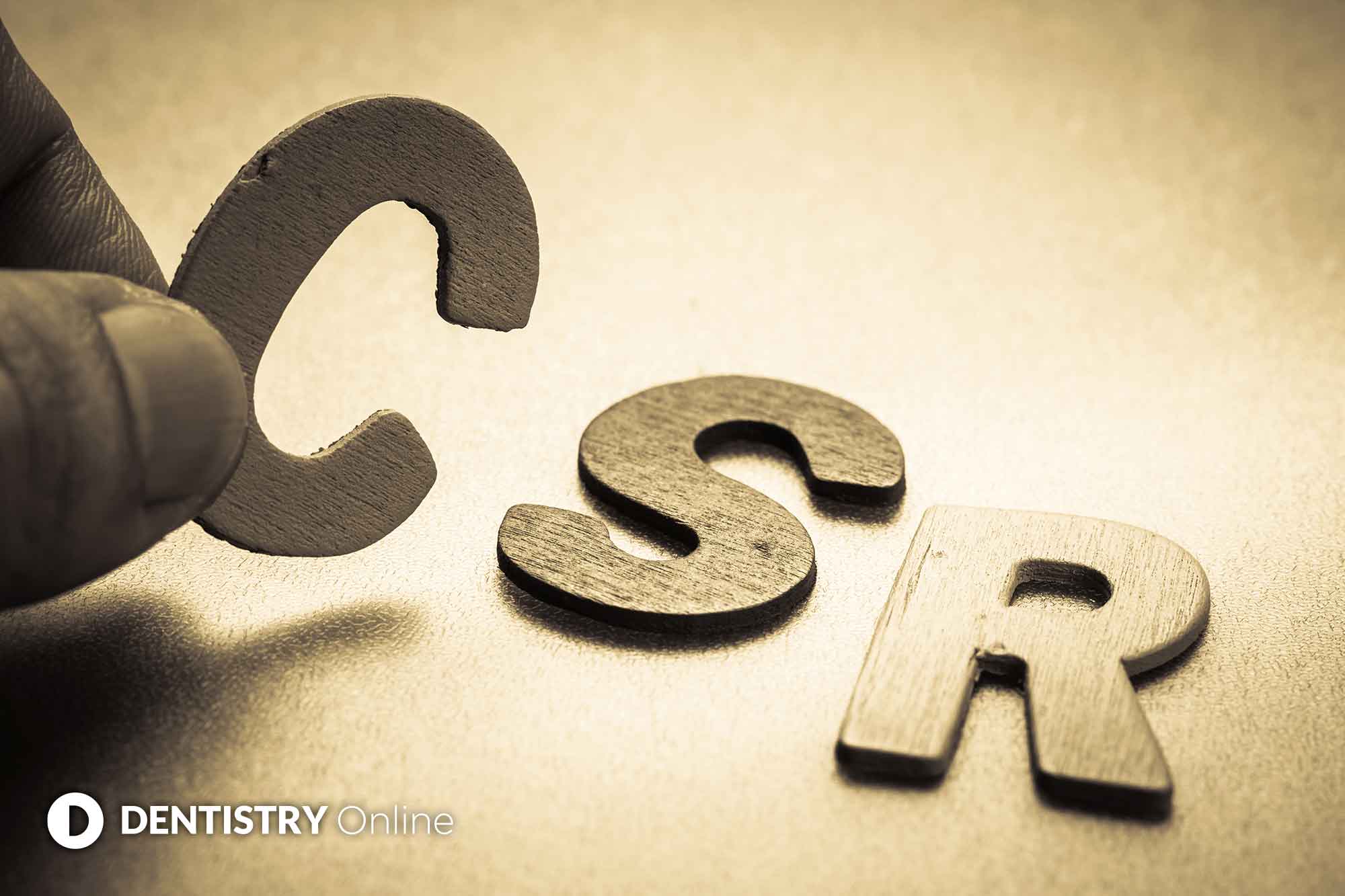 Mark Topley offers insight into how to get started with – or improve – your corporate sustainability and responsibility (CSR) offering, what can be achieved, and how it can be used to best effect to achieve a win-win scenario.
For dentistry, it seems, building a positive brand is more of a problem than it is for most businesses. As well as the usual social media and news noise, there is general lack of attention and the consequences of one bad review; many people just don't seem to like dentists.
Facing reality
The importance of a good brand hasn't changed: 'It takes 20 years to build a reputation and five minutes to ruin it. If you think about that, you'll do things differently.' – Warren Buffett
'Your brand is the single most important investment you can make in your business.' – Steve Forbes
'If people believe they share values with a company, they will stay loyal to the brand.' – Howard Schultz
However, brand identity is less under your control than it has ever been. Pre social media, brand building was much more about the way you positioned yourself. Today, with people and communities more connected than ever, the rules have changed.
'A brand is no longer what you say about yourself. It's what a friend tells a friend.' – Tina Sharkey, Brandless
A sceptical public, a media very ready and willing to bash dentists, and an attention-poor society makes it much harder to build a positive brand. Competency is no longer a differentiator; nor is a nice website, a Nespresso machine or the latest Itero.
A positive difference
How much of an impact would it have if you could positively influence your brand? What about inspiring your team and authentically communicating your values?
My work with clients as a CSR coach has helped them to find clarity in their mission and values and create authentic reputation and engagement through CSR.
Our work together is built on my 25 years' experience of leadership. As well as 15 years working within corporate sustainability and responsibility on three continents. I've helped people to establish a structured CSR plan that engages their team and creates a consistent approach to sustainability and community engagement. As an integrated by-product, we also build their brand.
If you fail to build your brand in these economic times, you're going to lose business. You simply won't reach your potential.
If you don't show people who you really are through authentic action, you leave them confused. If you confuse, you lose.
As we emerge from the pandemic, the simple things in life will be most important. We can fully expect the economy to experience a boost as consumers wield their pent-up purchasing power through the summer. Many of those decisions will be influenced by how businesses behaved toward the community and their people through the pandemic.
The principles
A global study of successful CSR, drawing on more than 300 pieces of research and interviews with top executives, identified four keys to success:
Match carefully – choose causes that are a fit for your business. If people have to do any mental gymnastics to understand why you chose to support a cause, you will lose them, and you won't achieve the desired impact
Commit wholeheartedly – CSR is something that needs handling carefully. If you promise and then fail to deliver, you'll damage your reputation rather than build it
Communicate widely – everyone in your team, and those associated with your business, must understand the 'why' behind the 'what' of your CSR. So, clear and consistent communication is critical
Manage professionally – finally, you must treat CSR like any other value-creating asset in the business and manage it properly.
The CSR message
How do you communicate your CSR in a way that switches people on, rather than turning them off? It starts with messaging that is easy to understand:
What we're committed to and why
Who we decided to support
How we intend to help them
How the team and patients can help
What our support has helped the charity to achieve.
The CSR methods
Positioning your message consistently is important:
Use your website, social media newsletter and/or posters to share your key messaging. Share good news, green ideas and commitments that encourage team members and patients
Use your social media and newsletters to launch new initiatives, garner support and share results
Create physical messaging such as framed posters, designed to explain the business' CSR commitments in a simple way
PR – make the most of the good things that you're doing by issuing a press release once or twice a year
Blogs – use blogs as a means to share your key CSR messages. Highlight achievements and share ways that people can get involved or access help
Finally, certification is a great way to show simply and succinctly that you are a responsible business. CSR Accreditation, B Corp or the bespoke standard for dentistry (Dental CSR Certification) are all good options.
Values driven
One of the most rewarding parts of my job is when I see a team grasp the values that their practice owner holds and are fleshed out through their CSR. An increase in engagement and a sense of purpose follow.
Building a consistent approach to the environment is very positive, too. As well as the visible changes, there are many more that create impact behind the scenes, such as green energy, carbon offsetting and sustainable procurement.
In addition, strategically committing to supporting the community and chosen charity not only creates benefit for the recipients, but also for the team and patients. Studies show that even witnessing a kind act releases feel-good chemicals in the brain.
So, strategic and structured CSR has a positive impact across the board. As for the brand, it helps people to stand out from the crowd and the competition and build a reputation, increasing word of mouth referrals.
Building your brand remains critically important, but the way it's built is changing. What can you do to ensure yours is built positively?
---
Follow Dentistry.co.uk on Instagram to keep up with all the latest dental news and trends.