Moving into the aesthetics industry – what are my training options?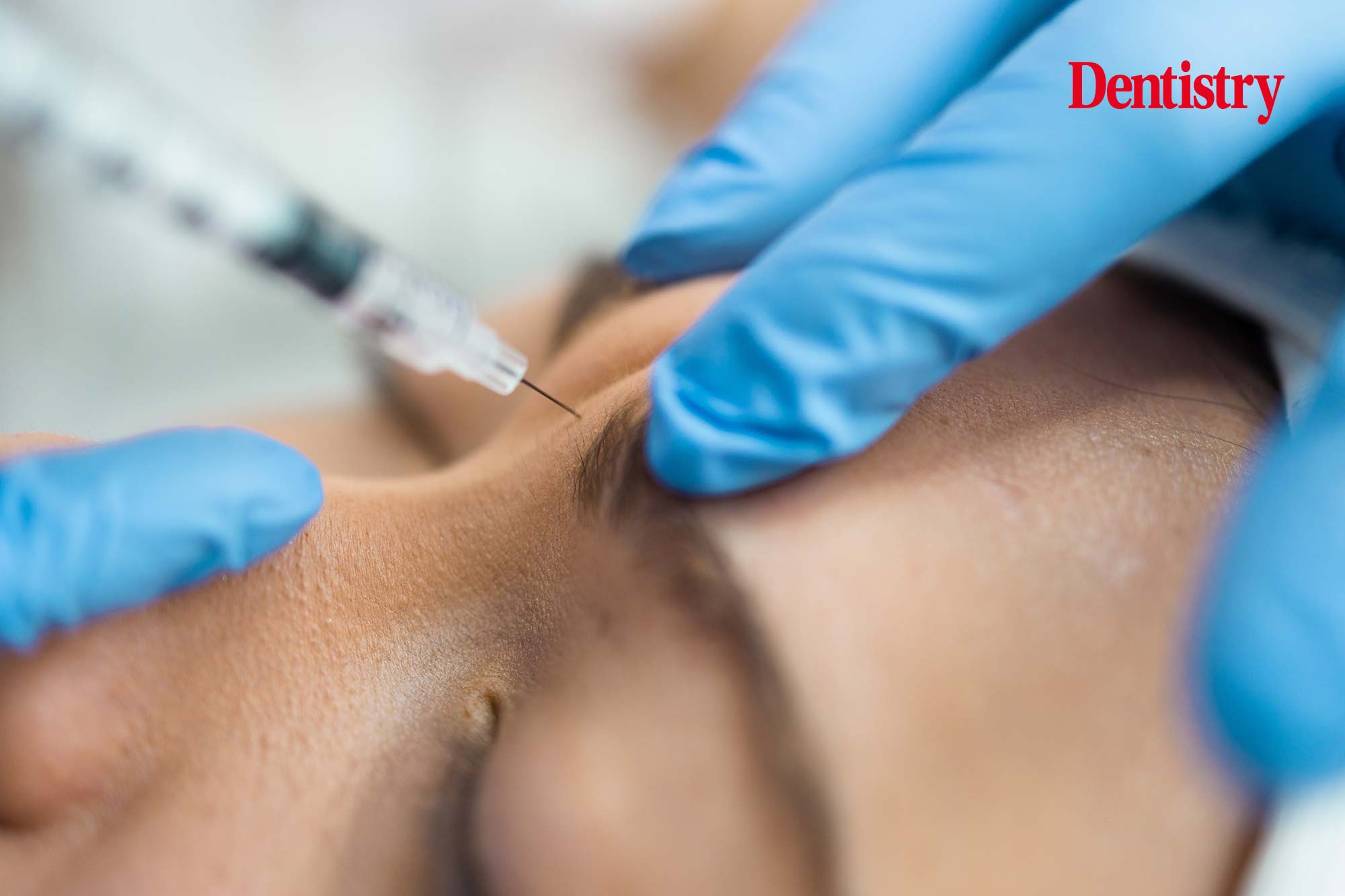 Dr Vishnu Nathan discusses the benefits of aesthetics within dentistry and how clinicians can make sure you get the right training.
As a dentist we already have a wealth of knowledge in facial anatomy, practise with manual dexterity and manage patients who present with an aesthetic need. Diversifying to offer aesthetic treatments to our clientele can offer up a whole host of mutually beneficial opportunities – both medically and holistically.
Benefits of aesthetic courses for dentists:
Patient satisfaction: a large part of our job is to make our patients feel confident with their smiles. By assessing the smile, you are also considering the face, facial proportions and symmetry. Identifying where they would benefit from an aesthetics intervention such as dermal filler or anti-aging injections can not only improve patient satisfaction, but reciprocally influence your dentistry providing a complete makeover
Clinic location: As an NHS, mixed or fully private dentist, you already have access to or work within a functioning (likely CQC registered) clinic and have an established client base. It may be possible to arrange a flexible contract surrendering some dental hours or delivering dentistry and facial aesthetics within your working week
Incorporate into dental check-up: The average time between toxin treatments is three to six months. This can therefore be linked to routine dental check-ups to ensure both dental and aesthetic compliance and continuity of care
Competitive edge: Offering aesthetics gives you a competitive edge. It is said that one in four dental practices now offer toxin and dermal filler treatments to meet the high and increasing demands for these treatments from patients. It is therefore important to keep abreast of your competitors by offering these treatments. But it also helps progression with continuous aesthetic training to offer advanced tailored therapy
New clientele: It is well established that dental anxiety is prevalent. Offering efficacious aesthetic treatments may confer a reciprocal advantage by attracting new clientele to your clinic that may not have come to your practice for dental treatments alone. Confident and pain-free treatment will reassure these patients. It can also, perhaps, encourage them to seek dental treatment or routine follow up.
Selecting a reputable aesthetic course provider
It is important to choose wisely when picking a training provider. Particularly given the plethora of aesthetic courses and providers in the market. All whilst considering the financial and time investment necessary for each.
Personal development, experience and education lie at the forefront of shaping you into a competent and safe practitioner. It pushes you to achieve a successful career within the ever-developing field of aesthetics. There are many possible routes to guide your personal development. However, aesthetic training courses arguably carry the spotlight.
When considering the fast-developing techniques and products within the industry, it comes as no surprise the range of training courses available by different providers, all of which will vary in price, quality, and calibre. It is of paramount importance to do you research before you invest your time in pursuing an aesthetic course.
It is advisable to consider and examine the history of a course provider. You should also look at the experience and reviews of those that came before you. Specifically, pay close attention to the negative reviews and the highlighted positive aspect of the courses. You should also take a look at the mention of the ongoing support and mentoring available post-graduation.
However, it is important to note that there are numerous newly-established course providers. They may not necessarily lack experience and fall inferior to the more established, 'big' names within the industry.
Scope of aesthetics
When considering the history of a provider, you may also want to delve into the trainers, their experience as well as their presence, contribution, and credibility within the field.
Some may be well established practitioners within the industry. Some possess a wider scope of experience within the medical field. This may include surgery, therefore offering a holistic, high-quality training approach.
For dentists, you may find it beneficial to learn from another dentists. This is because you will share previous medical backgrounds and understanding.
Although some delegates have said they have enjoyed learning from trainers with different medical backgrounds to them, such as nurses and doctors. This is because it gave them a different perspective and understanding.
The scope of aesthetics is vast. So the syllabus and experience of the trainers will vary, reflected by the types and complexity of the courses offered by the provider.
Some aim to simply equip you with the basics and a safe foundation for a career in aesthetics. Some target the more experienced medical professionals. Others focus on developing present skillset, building an already established portfolio.
My advice would be to seek a comprehensive foundation course and tailor your aesthetics journey to your individual/demographic needs.
Personalised course selection
Just like selecting a course provider, selecting a specific course is practitioner specific. Before you make a choice, it is pivotal to reflect and evaluate your current knowledge, clinical skillset and expertise, career objectives and personal goals.
It is worthy to note, however, that a combination of both Botulinum Toxin and dermal fillers are often required to achieve optimal non-surgical aesthetic patient outcomes. So having the required knowledge and training of both gives you a more solid foundation in aesthetics.
It is recommended that the first step in your training journey is a foundation training course. These courses are usually of one-two day duration. However, additional one day 'advanced' training courses can be undertaken to further develop your knowledge, understanding and techniques.
Whilst such will stand you in good stead to embark in a career practicing non-surgical facial aesthetics, training should by no means be limited to this. Further focussed training should be considered to improve competence, safety, and employability. All alongside the possible end-goal of a Level 7 Qualification.
It is salient to ensure the courses chosen are recognised by professional bodies and complies with the most up-to-date guidelines. This includes those from Health Education England (HEE) and the General Dental/Medical Council (GDC/GMC).
Primarily, ensure it is CPD certified and accepted by your existing provider (as dental insurance often allows intervention 'above the neck'). Alternatively, go through a specialised aesthetic insurance company. This allows you to access the necessary cosmetic medicine insurance to treat patients and undergo further, more advanced training.
Practical knowledge
Delegate to trainer ratio should also be a key component for the selected course. Is the training provided on a one-to-one basis or is it in a group environment?
If so, consider the size of the group. This can impact your learning experience, individual trainer time and the extent to which the teaching can be tailored to you. Small groups are often correlated with increased hands-on experience, opportunity for close-up observations as well as individual tailored feedback and learning.
Having live model patients provided is an important aspect to look out for when choosing your course. Not only do live models allow you to practice your injecting techniques and apply theoretical knowledge, but also gives you opportunity to mature your consultation technique and practice treating patients who move, react and feel pain.
Additionally, consider the quality and quantity of models used. These give you the hands-on practical knowledge to leave feeling confident in embarking on your own patient and practitioner journeys.
Aesthetics for you and your business
Undoubtedly, even though the resulting qualification may be the same, the content covered by different courses may not entirely align and overlap.
Ensure the course selected is comprehensive, with scope for covering complications and their management within facial aesthetics. There should be consideration for ethics and an introduction to business applied to the aesthetic industry.
Ensure the selected course offers theoretical and structured hands on training on live models. This is critical to allow you to apply theory-based learning to practice.
Despite the suggested aforementioned criteria to consider, try to omit the pressure of 'following the crowd' when selecting a course. Rather, evaluate each aspect and the suggested criterion personally to you – address your specific needs, current experience and career goals. Your aesthetics career is two-fold; you as a clinician and as a business.
It is therefore essential to consider any decision for training specifically to you, your needs, your patient demographic and your investment (both financially and time).