Dentistry's past, present and future with veteran Michael Watson – part one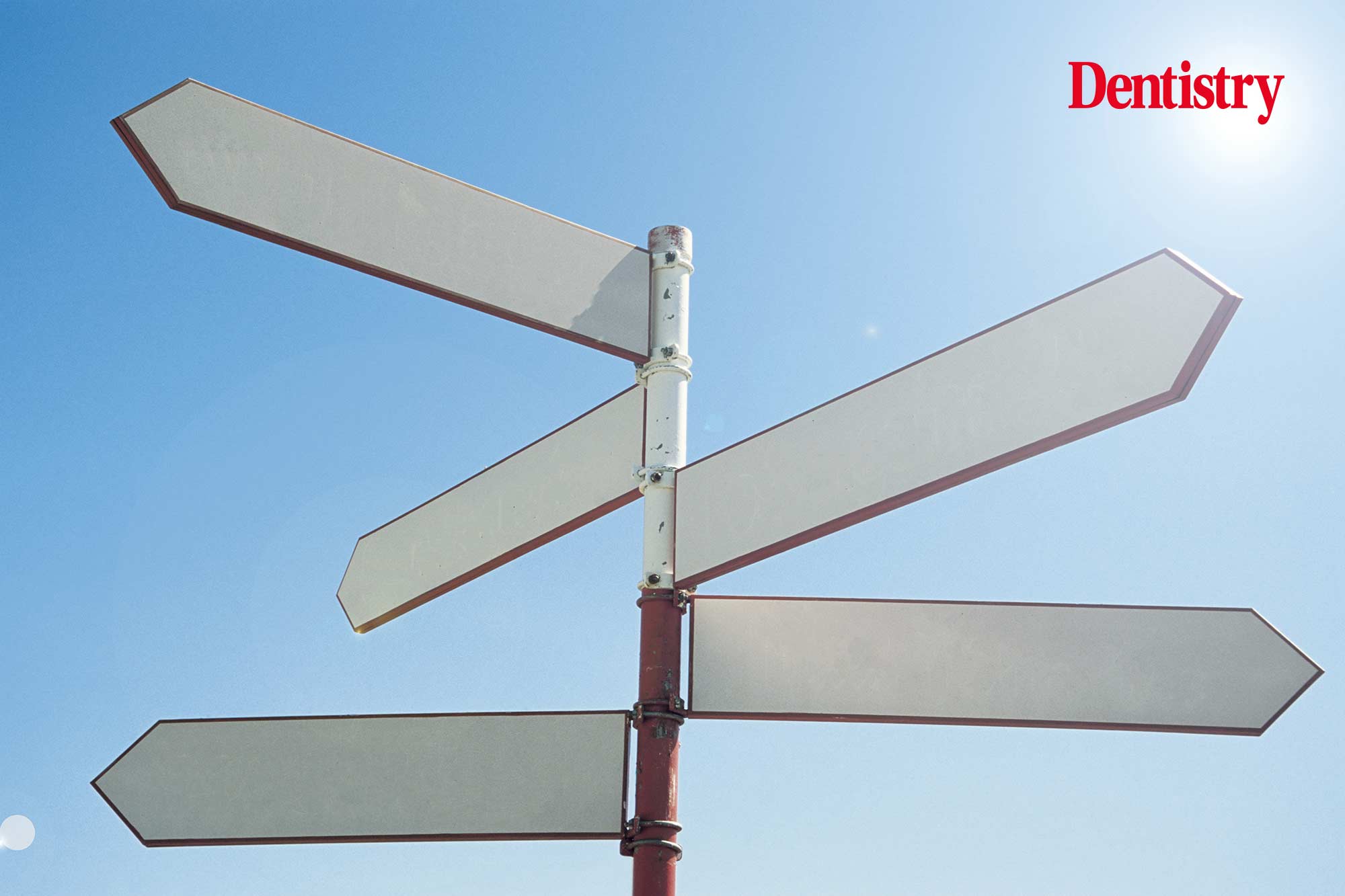 Nigel Jones talks to stalwart of the profession, Michael Watson about dentistry's defining moments and what he thinks the future will look like, compared to how it should.
After a career spanning nearly six decades and roles in the clinical, political and editorial arenas of dentistry, Michael Watson is a well-known figure to many in the profession.
With such a breadth of knowledge and experience, he is well placed to discuss the state of dentistry today and the challenges those working within it face.
I caught up with Michael to talk defining moments, significant developments and tipping points…
Michael, you've been in dentistry for almost 60 years – tell us about your career to date.
I qualified from Guy's Hospital in 1965. The Army paid for my student days and in return I had to serve as a dentist for 10 years. I alternated between the UK and Germany with two short tours, operating from a mobile dental unit in the centre of Belfast.
During the 1980s I started writing opinion pieces for various dental publications. Having, at the time, become disillusioned with the British Dental Association (BDA), joined the rival organisation the now defunct General Dental Practitioners' Association (GDPA).
I became its secretary and founder editor of its new journal The General Dental Practitioner, now also defunct.
In 1990 the BDA suffered a membership drop when it accepted a new GDS contract against the wishes of its members. The subsequent fee cut led to the first major move by dentists away from the NHS into the private sector.
The following year, I was approached to 'jump ship' from the GDPA and take a new post at the BDA. Here, I worked until my retirement in 2005.
My job title was BDA special adviser and I was concerned in policy, PR and liaison with the Department of Health (DoH) and politicians.
I also edited BDA News, now BDJ in Practice. Following success in getting BDA and DoH to work together on yet another paper, Options for Change, I was appointed OBE.
After retirement I co-authored, along with Raj Rattan and Len D'Cruz, two editions of 'Understanding NHS Dentistry' on the 2006 GDS contract and continued to write for various publications.
Now at the age of 80 I feel it is time to retire properly. But I have written a political/economic history of NHS dentistry, as yet unpublished, but who knows!
That's a long and varied CV, you've certainly made your mark on the profession. What would you say are dentistry's most defining moments during your career?
The first was when we established the idea that you could have teeth for life.
Two years after I qualified, the first Adult Dental Health Survey showed 37% of the adult population had no teeth. My student days marked a transition away from the extraction and dentures of the early NHS to one where saving teeth became the main theme of dentistry.
The bulk of our course was about saving teeth. During my clinical career, the concept of 'teeth for life' became the goal of both dentists and patients.
In the early 1980s, crowns became available on the NHS and it became easier to get them made. This was another big step forward. I still have people coming up to me now saying: 'You put this crown in 30-odd years ago.'
We pushed the boundaries, meaning the scope and quality of treatment offered has improved exponentially. For example, implants, crown and bridgework, veneers and adult orthodontics.
Perhaps the most important moment was the arrival of private dentistry. This was helped to some extent by the introduction of membership plans. This transformed, and continues to transform, dentistry.
Moving on to the present day, what are the most significant challenges the profession face at the moment – both NHS and private?
The issue of working to Units of Dental Activity (UDAs) and the need for contract reform are present challenges that go back to 2009 and the late Jimmy Steele's review into NHS dentistry.
There are few things more dispiriting than being on the 'UDA treadmill'; where is the professional enjoyment for associates who are facing the prospect of producing X number of UDAs for 30 years?
Another challenge is the fact that the NHS grew out of the national insurance system. Dentists were only paid for what was done, usually extractions, but not for giving advice.
We still work by a model where dental fitness is secured by delivering courses of treatment by a dentist, the same now as in 1921 when it was introduced.
Squeeze on income
The system works well for those who attend regularly and are prepared to pay historically high NHS charges or private fees.
But it leaves behind those who do not or cannot attend regularly, as well as those who cannot or will not pay NHS or private charges. It thus perpetuates inequalities.
It does nothing to encourage those who should attend at an early stage of caries, periodontal disease or potentially oral cancer, or when advice may be all that is needed. Nor does it pay the dentist or a hygienist or therapist for giving that advice.
When it comes to private dentistry, there's a perception among the general public that they can't afford private treatment and it's just a way for dentists to make money. That is a challenge for those working outside of the NHS.
One thing that worries me a lot is the forthcoming squeeze on disposable income. If you have a choice between getting your teeth done and putting food on the table or heating your house, then of course the latter will win.
How do you think NHS England (NHSE) are handling dentistry coming out of the pandemic? What do you think this will mean for the dental future?
I don't think they're handling the way out of the pandemic well at all. Unfortunately, the people who will suffer are the patients, particularly those who don't attend regularly.
When I look at what the powers that be are doing in terms of dentistry in general, it does seem to come down to money. NHSE and the Treasury are saying 'we've supported dentistry for two years, we've not expected them to fulfil their contract and now is the time we have to get started doing more dentistry'.
But saying 'we want more UDAs' isn't going to solve the problem.
That won't lead to more children being seen by dentists or more hard-to-reach patients attending regularly. It will just lead to more stories of people pulling their teeth out by themselves at home.
I have a great deal of respect for the CDO and I think a lot of the decisions that have been made in relation to the pandemic have been made by those above her pay grade.
Those making the decisions take the approach of 'this is what you can have, this is what you can earn', not just in terms of the pandemic but more generally when it comes to annual pay rises etc., and how it affects a dental practice is irrelevant to them.
With the exception of a complete contract change, do you think there will be a tipping point where dentists will move away from NHS dentistry. If you do, what will it be?
I don't think we're there yet, but the situation with associates is concerning.
It used to be the case that if a practice went private, the associates would continue delivering the NHS contract. But associates are now in short supply.
Many European dentists who had been working in the UK have now left the country. While performer numbers remain high, a lot of those practitioners are part time.
There's been a decrease in pay for associates, both in real terms and cash terms, plus they're impacted by the same cost of living issues that patients are facing, high housing costs, student loan repayments etc. I'm not sure that these days you can have a reasonably good lifestyle as an NHS associate.
I don't think it's enough to just get rid of UDAs, because if you did that – then what? Until you start to value your staff, and pay them accordingly, you're not going to keep them in service.
Jason Wong, deputy CDO, runs a practice so he knows what all the problems are. But getting the 'money people' to recognise that dentistry has changed and is changing, is a bigger challenge.
We've had so many years of pilots and prototypes, and then the powers that be suddenly said 'that's the end of that, go back to UDAs'. That's no way to encourage people to stay in the NHS.
Being on the UDA treadmill is soul destroying. It's not professionally satisfying, you're not learning new skills, or if you do you can't put them into use; to some extent it's actually de-skilling the profession.
Thank you Michael, for a fascinating discussion.
---
Keep an eye out for the second part of this interview in which Nigel and Michael discuss the future of the profession including practice ownership, potential significant developments, and what NHS dentistry should look like.
For more expert comment on the future of NHS dentistry and successful practice management via blogs, podcasts and webinars visit the Practice Plan media hub.
Going to the Dentistry Show London on 7 –8 October? Why not pop by stand H42 for a chat?