Will modest tinkering bring NHS dentistry back from the brink?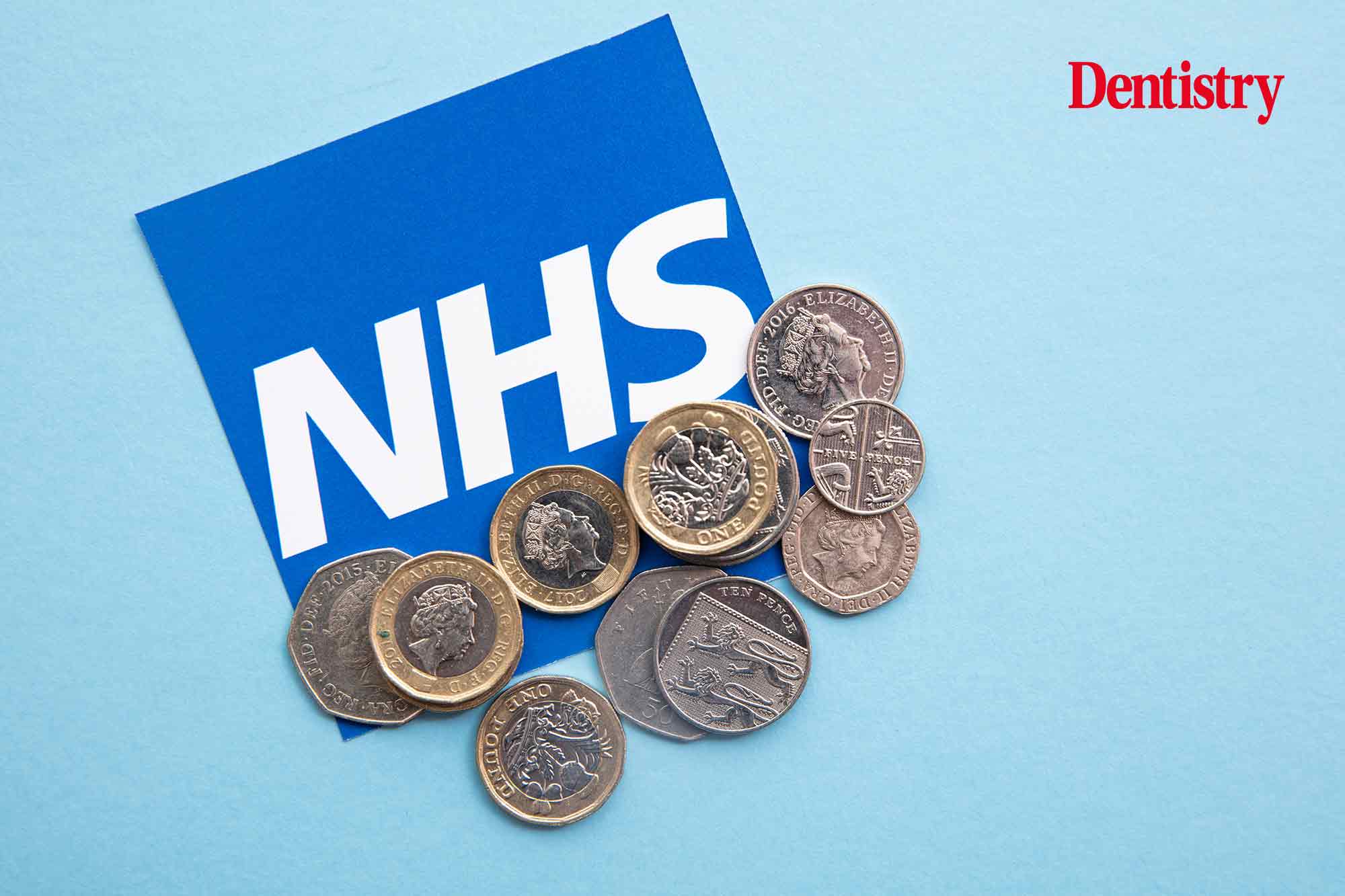 Iain Stevenson, head of dental at Wesleyan Financial Services, shares commentary on the NHS changes and announcement.
In the words of Practice Plan's Nigel Jones, we do seem to be seeing a case of 'robbing Peter to pay Paul' with the NHS contract announcement in England.
With no more money on offer for NHS dentistry in England, it appears there's a rebalancing of activity between practices (involuntary and voluntary). This takes spare capacity from 'under performers' and gives it to those that have the capacity to deliver more.
This will avoid funding being left on the table. But it is sure to concern a great number of contract holders, now waiting for the commissioner to knock on their door.
Could be tested
For patients who want to see a dentist twice a year, it's looking more likely that private dentistry will be the only option. This is due to the change in NHS culture for those with 'nice teeth' – moving away from the bi-annual to annual check-ups.
For dentists looking to maintain the loyalty of patients in practice, this relationship could be tested in the months to come.
The Band 2 UDA adjustments will be welcomed by many. Although there remain plenty of complex cases that could penalise dentists.
It's certainly a step in the right direction to allow dental therapists to do more. But are there enough of them to make a difference? There are currently fewer than five thousand registered with the GDC.
The BDA itself states it is neutral on the changes. Shawn Charlwood, chair of the General Dental Practice Committee, released a statement. It read: 'These are modest, marginal changes that will not fix the rotten foundations this service is built on.
'Our patients need ministers to do more than paper over the cracks. These tweaks will do precious little to keep dentists in the NHS or ensure millions get the care they urgently need.'
Real terms pay cuts
Across the UK, workers in the public sector have been offered income uplifts. Qualifying NHS dentists will receive a 4.5% uplift to their income. This is well below the rate of inflation which reached 9.4% in the year to June.
The pay deal is likely to exacerbate the ongoing NHS retention challenges. It potentially put young dentists off joining the service in the first place. Some may now be re-examining their finances and decide to make changes to ease the pressure.
Potentially, people may be looking to cut back on pensions or savings plans. Others might be considering reducing or cancelling insurance products.
Be aware of reducing costs in a way that might leave you at a financial disadvantage in the long term. Some of these provisions are a safety net in protecting your income and the value of your savings. In particular, the NHS pension is a fantastic scheme and offers a tax-efficient option for savers.
Scaled-down support for Scotland
It was expected, but the question remains for NHS dentists as to the fairness of the tapering of Covid financial support provided for NHS practices based in Scotland in June 2022.
As dentists continue to battle through significant patient backlogs, they now need to contend with a reduction of income but the same outgoings, if not higher due to the cost of living and rising energy bills.
All of the above points culminate to pose the question – is the tinkering we're seeing around how the NHS operates progressive enough to encourage a feeling that the NHS is a fulfilling career for dentists across the UK?
It will be interesting to see whether some of these changes go some way to stem the tide of NHS dentists converting. Or if we will see the floodgates open in the months to come.
What next?
The changes taking place may be prompting dentists to consider their options. Whether that be diversifying their income by introducing more private provision, converting from the NHS completely or bringing forward their retirement plans.
It's paramount to explore your options ahead of any final decisions. This ensures you can mitigate the impact on your financial wellbeing. Here, it also pays to get specialist financial advice as you might be surprised by what's possible.
---
To explore your options outside of the NHS, you can book a no-obligation financial health check with us by visiting  www.wesleyan.co.uk/dental or calling 0800 316 3784.
Advice is provided by Wesleyan Financial Services Ltd.
'WESLEYAN' is a trading name of the Wesleyan Group of companies.
Wesleyan Financial Services Ltd (Registered in England and Wales No. 1651212) is authorised and regulated by the Financial Conduct Authority and is wholly owned by Wesleyan Assurance Society. Wesleyan Assurance Society is authorised by the Prudential Regulation Authority and regulated by the Financial Conduct Authority and the Prudential Regulation Authority. Incorporated in England and Wales by Private Act of Parliament (No. ZC145). Registered Office: Colmore Circus, Birmingham B4 6AR. Telephone: 0345 351 2352. Fax: 0121 200 2971. Calls may be recorded to help us provide, monitor, and improve our services to you.