Peri-implantitis – how can we help our patients reduce the risk?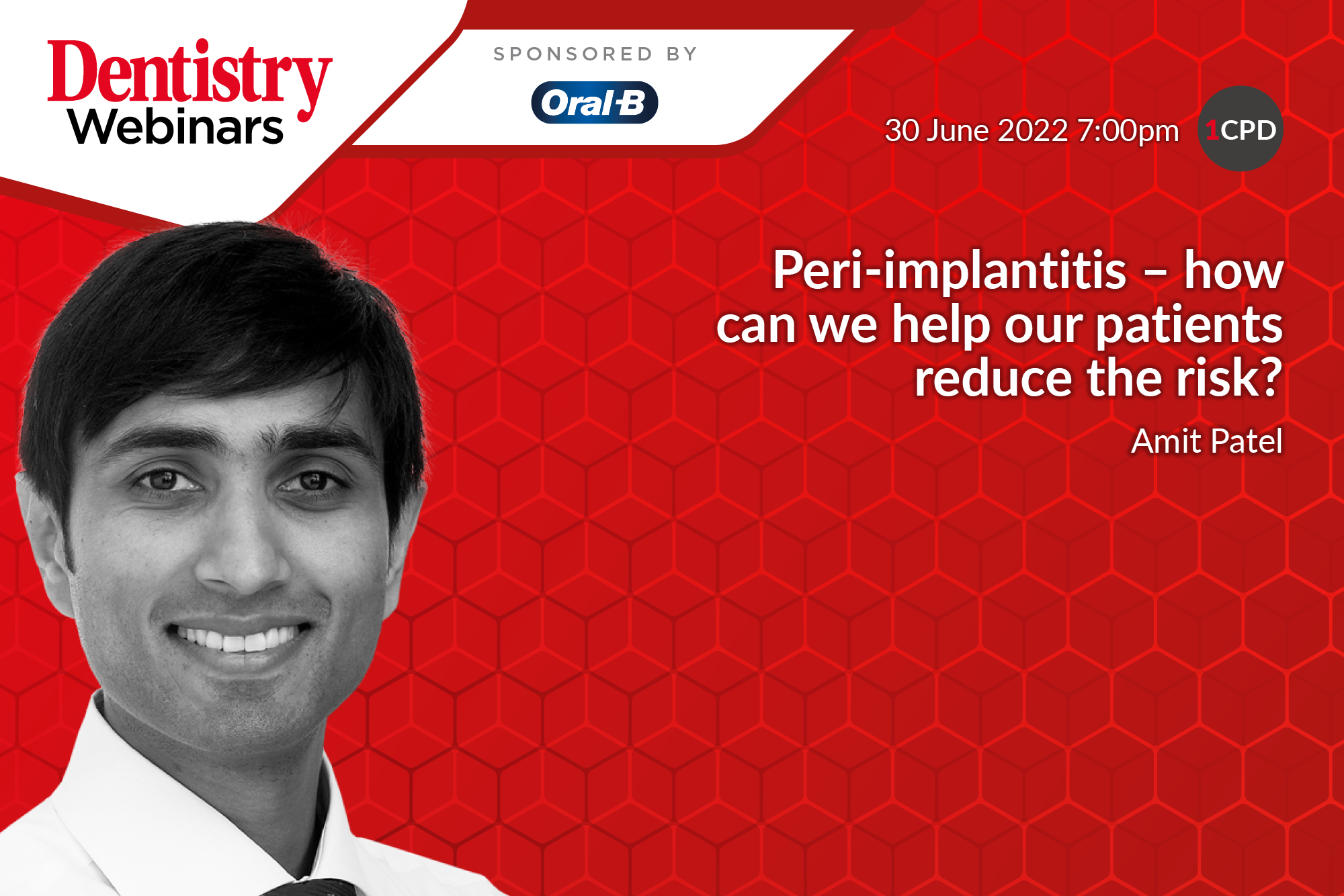 Join Amit Patel as he discusses how to help patients reduce the risk of peri-implantitis on 30 June 2022 at 7pm.
The attendees of this webinar will be able to diagnose peri-implant diseases, as well as manage the disease or refer the case on.
They will also explore the use of new technologies to help improve our patients oral health and implant health.
Learning outcomes
Diagnosing peri-implant disease
Management of peri-implant disease
Maintenance of implants for long term success utilising new technologies
When to refer peri-implantitis if needed.
Amit Patel
Amit is the principal specialist and director at Birmingham Dental Specialists in Birmingham.
More about Amit:
His special interests are dental implants, regenerative and aesthetic periodontics
Amit graduated from the University of Liverpool and then completed a four year specialist training programme in periodontics at Guy's, King's & St Thomas' Dental Institute
Amit was an associate specialist in periodontics at the Birmingham Dental School for nine years
Currently, he is still an honorary clinical lecturer at the University of Birmingham's School of Dentistry
He has taught at both undergraduate and postgraduate level. This has included lecturing to dental practitioners both in the UK as well as internationally
Amit is also on the committee of the Association of Dental Implantology and the president elect
---
To register for this webinar, simply visit www.dentistry.co.uk/webinar.
Catch up with previous On Demand webinars:
Follow Dentistry.co.uk on Instagram to keep up with all the latest dental news and trends.