How the Scottish Dental Association is helping struggling NHS dentists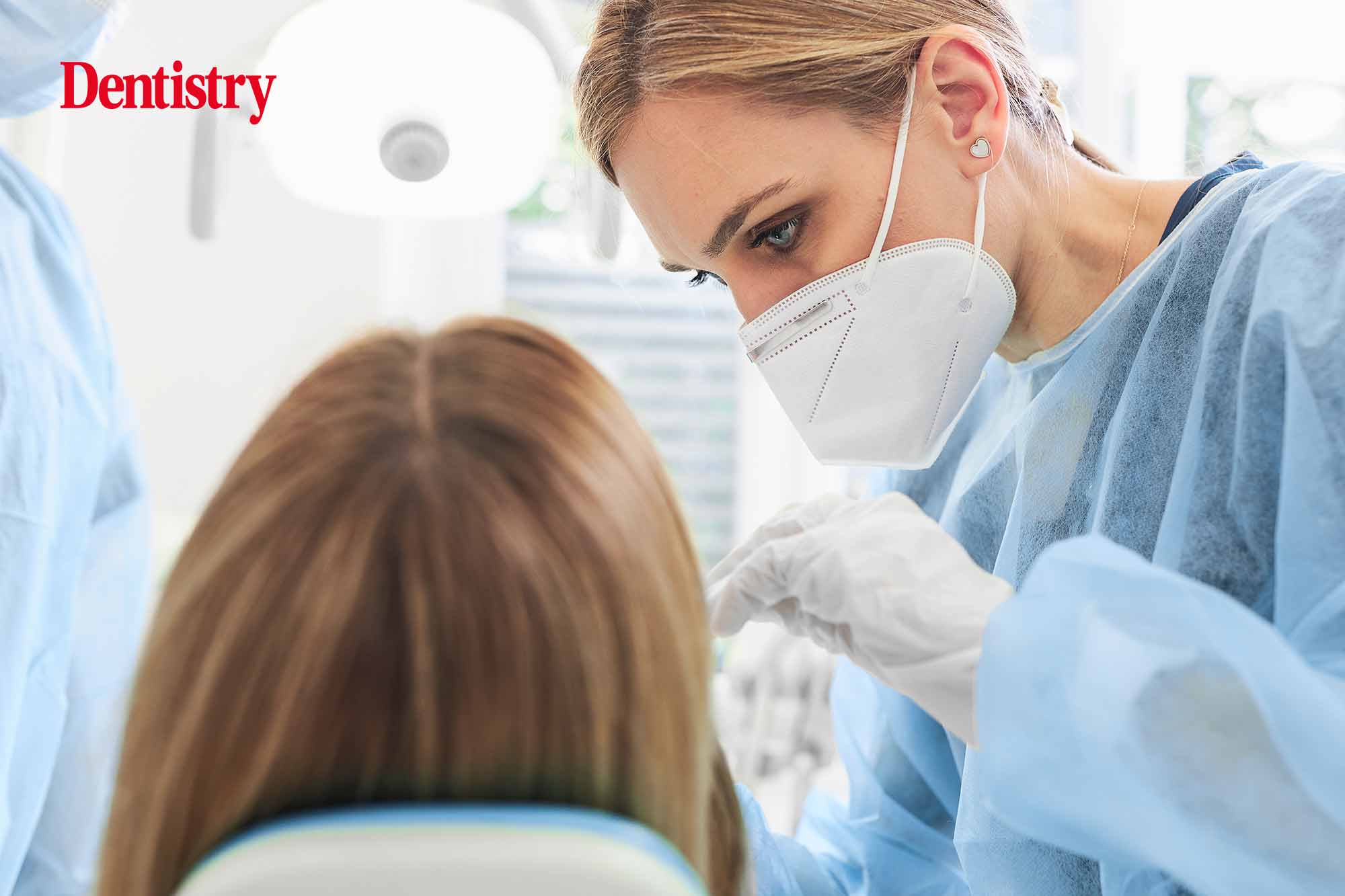 Established officially in July 2020 as a response to the pandemic, the Scottish Dental Association aims to become a negotiating partner with the Scottish Government to bring about improvements in access to and funding for NHS dentistry in Scotland.
As its numbers of supporters increase, it aims to offer another voice to Scotland's struggling NHS dentists.
Practice Plan regional support manager, Cheryl Reynolds, talks to its chair, Douglas Thain about the association's aims.
How did the SDA come into being?
During the early part of the pandemic in about May 2020, there were a few of us on a Whatsapp group who were concerned about what was going to happen to dentistry in Scotland. By nature, I'm not a political animal, and I'm not usually given to putting my head above the parapet. But these were extraordinary times.
The group of dentists I was in touch with was uneasy about the messages that were coming out about dentistry. We felt we ought to do something about it. I'm not really sure how it happened that I became chair, but here I am!
We wanted to provide a voice for dentists in the profession. We felt there was an opportunity to make some changes and get Scottish NHS dentistry out of the mess it's in and provide a better service to patients.
Although there are other organisations, we didn't feel we were being represented in the best way possible. We were a small group of like-minded people. Although dentists have been known in the past for just putting up with and getting on with things, we thought it was time to try to do something to make some improvements.
Waiting lists to see an NHS dentist are at an all-time high. There seems to be little prospect of the backlog being cleared any time soon. Was this unavoidable, or do you think more could have been done to prevent this?
The pandemic has played a huge part in restricting the numbers of patients we can see, for sure, but I think there were things that could have been done to help. We missed a trick by not using students and VDPs more. Mine is a nine-surgery practice. We're probably not using more than seven surgeries at the moment as a couple of our dentists have left us.
I'm sure we're not the only practice in the position of having spare capacity. So I think we could have had students or VDPs, under supervision, using some of the empty surgeries to help work on the backlog. It would have benefitted everyone.
Lockdown brought us an opportunity to have a good look at how we carry out dentistry as a whole and to reset things; do things differently. In my view, we could have used the time we had while surgeries were closed to review our working practices and changed things for the better.
Instead, we're just going back to the old ways of doing things and waiting for everything to 'go back to normal'. Patients are always asking me when things will get back to normal. I don't think they should. I think we need a radical shake up.
Just like in England, we've been promised contract reform, but it never seems to materialise. With our earnings reducing, it's hard to see how we can carry on in the NHS.
What's your view of the current state of NHS Dentistry in Scotland?
My father was a dentist and, back in the 90s, he believed that with the availability of fluoride toothpastes, there'd be no need for restorative dentistry in 20 years' time. We all know that's not the case, so we're doing something wrong somewhere.
NHS treatment is not fit for purpose at the moment. Some of the cheaper materials marketed as suitable for NHS work are just not up to it.
Also, we're paid for restorative work, not prevention. Ideally, if you had someone come to you with poor oral health, you wouldn't do any restorative dentistry on them until you'd educated them and convinced them to brush their teeth twice a day.
Then, when they're doing that regularly, you could carry out the restorative treatment. But we're not paid to work that way. The enhanced payments won't go on forever and we know they will come to an end. When that happens, I think a lot more dentists will convert to private.
What changes would you like to see?
I want the Scottish Government to listen to what we're saying about the state of NHS dentistry. Dentists with NHS contracts are not greedy, as they might like to suggest, but it's a fact that our earnings, both in real and absolute terms, have been on the decline for many years, and were well before the pandemic.
The SDR is a nightmare. It's such a bureaucratic system. It's so easy to be caught out and end up facing clawback or non-payment of fees for a simple admin mistake. I know of one case where a dentist has been asked to pay back money simply because, when they were doing a scale and polish, they apparently didn't write 'scale and polish using prophy paste'.
Although relatively uncommon, when clawback does occur, quite large sums can be involved, with £50,000 not unheard of. Being conscious of this perceived lack of trust is very damaging to morale.
I think the problem is the difficulty of measuring outcomes if you concentrate on oral health and education rather than just treatment. If you're just paying for treatment, you can monitor what everyone's doing and then investigate the outliers. How do you evaluate having a chat with someone and convincing them that regular toothbrushing is important? I don't believe anyone has an answer for that. So I think that's part of the reason the system revolves around treatment, and not prevention.
Also, dental students are being discouraged from going into general dentistry. A lot of them are staying on and studying various specialisms. We could use their skills in NHS practices. As I've already said, there are probably enough practices with spare capacity to be able to accommodate them for a couple of days a week and use them in the NHS rather than losing them completely to private practice.
Let's keep their skills in the NHS, especially since patients currently have such limited access to specialist care.
Ultimately, we need a system which promotes the best care for our patients. It needs to make the NHS practice a rewarding career once more.
Thank you, Douglas for sharing your thoughts. I can see why being a part of the SDA is so important for you. For anyone wanting to support the organisation, what can they do?
If anyone would like to join us, they just need to go to our website and sign up. Membership is free at the moment. By joining, you'll get access to our members' area where you can take part in discussions and add your voice to the debate.