Why I left the NHS…twice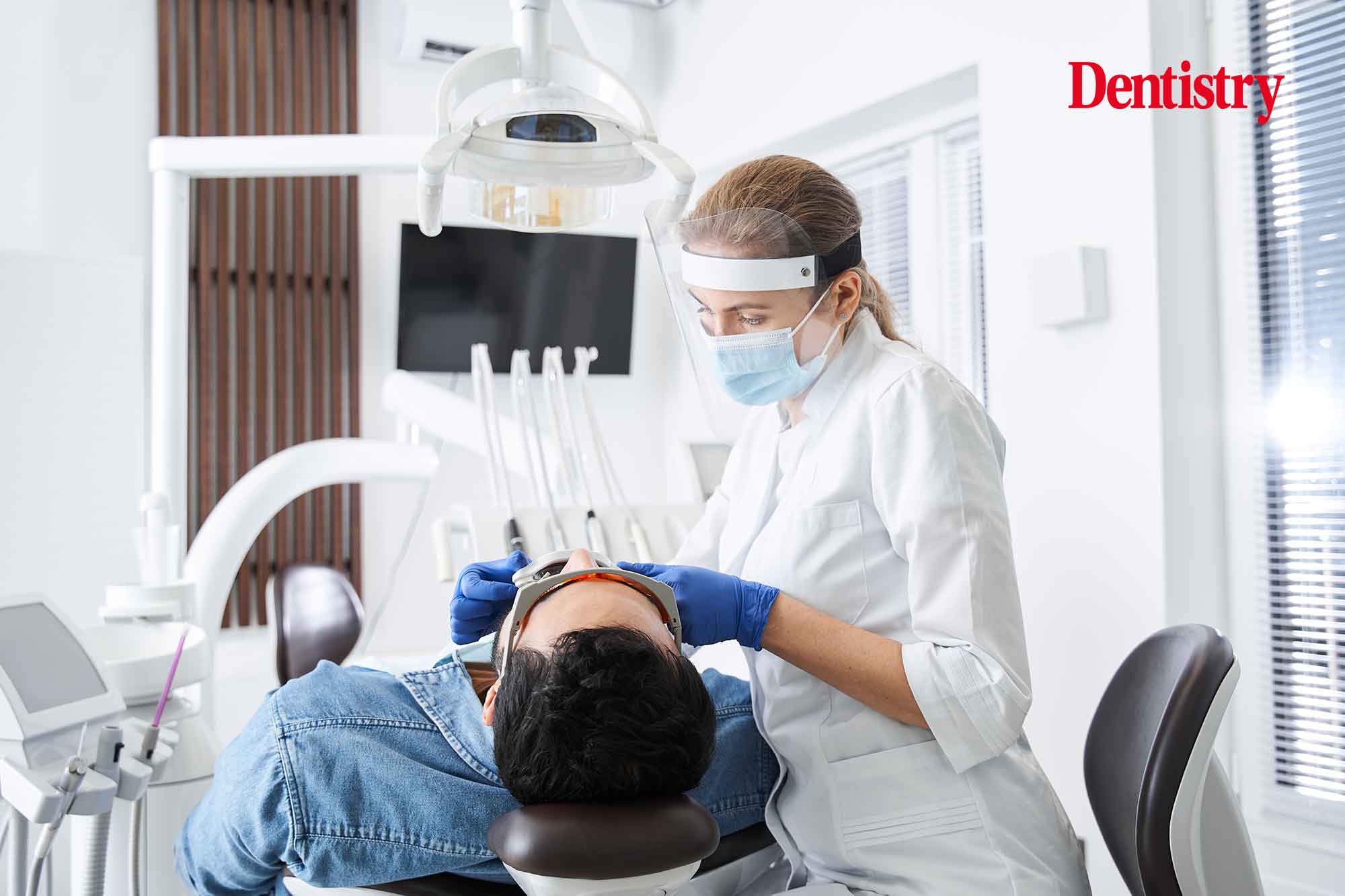 Nigel Jones discusses with Simon Gallier, whose career involved practising in the Army Dental Corps and setting up direct access dentistry within Superdrug, why he left the NHS twice and what he thinks the future holds for the service.
The career path for the majority of dentists follows a fairly traditional route. This goes from foundation training to working within the NHS as an associate, before either moving into private practice or becoming an owner.
Of course, there are some who may deviate by specialising or going into secondary care provision. However, Simon Gallier has deviated more than most. He has certainly taken the career path less trodden.
Not least by returning to the NHS after leaving it. Given that this is something he describes as 'an appalling, massively eye-opening experience', it's perhaps unsurprising that he once again decided to move back to private practice.
Starting out on a 'private VT scheme'
Simon's career started unconventionally compared to most dentists. After qualifying in 1982 he spent his first two years in the Army Dental Corps treating personnel and their families.
He said: 'I was paid a salary, there was no pressure of a fee scale and no pressure of UDAs. We saw the patients, we did a diagnosis. We did the treatment plan and carried out whatever treatment was appropriate.
'Thus, in my early years immediately post-qualification, I was not subject to the influence of the NHS system. In the military it was effectively a private VT scheme.'
After some time spent out of dentistry and in the parachute regiment, he bought a mixed practice in London.
He said: 'After about 18 months, when I'd lost something like £30,000, I decided things are going to have to change.
'I would have to do what everybody else who was used to working in the NHS system did almost automatically, ie look down the fee scale, figure out what was the way to best make the income work in the best possible time and work that much faster. Or I'd have to find another way.'
Making the switch
True to form, Simon found another way. In 1989 he decided to go private. This is when I first met him and guided him through that conversion.
He said: 'It worked. I focused on high quality dentistry. And I started to move into laser dentistry, getting the first laser in London at the time.
'I developed a mantra, which is effectively the pursuit of excellence, honesty, integrity, professionalism, with the values that I'd learned in the military and wanted to bring into dentistry.'
Simon soon continued his unusual career path, buying more practices, building a practice in Harley Street and developing direct access dentistry by installing clinics in Superdrug stores.
He had a spell as the clinical director at Associated Dental Practices (ADP) which, at the time was the second largest dental corporate with 230 practices. Simon was however, been unimpressed by the ethos and ethics of a private equity driven dental business.
He soon set out to realise his vision to 'develop the UK's number one oral healthcare and wellness business' by developing the Future Health Partnership. The mantra is: 'Achieving more together'.
Simon's vision is that by running dental practices with an entrepreneurial spirit, instilling a culture of positivity and efficiency and thinking ethically with the patient at the centre of every decision, he allows dentists to focus on what they love best. Whilst he instils the operating practises the Future Health Partnership lives by.
Moving back into the NHS
Four years ago, he added a practice in Chester to his growing Future Health Partnership business. It had a treatment offering that was 95% on the NHS. His other three practices are private.
He said: 'I thought that I left the NHS so long ago, things would have moved on and it wouldn't be so bad.
'The first few days in that practice, I was completely horrified by what NHS dentistry entailed. I sat in reception and it was like poetry in motion.
'With four surgeries delivering 24,000 UDAs, it was in-out, in-out, fast and furious. It was about as far removed from healthcare or dentistry as I could ever imagine.
'I realised then that I had been out of NHS dentistry for a while. But, for the dentist that goes straight into it from university, I can see how you don't know any different. You just get used to it.
'Since 1948, I believe, NHS dentistry has got slightly worse every single year.
'But a bit like the frog in boiling water; it just gets slightly worse, so you don't notice it as much. So, at what point do you get out?
'But the quantum difference for me, having not been in it for 20 years and going back into it, was appalling.'
Going private again
After speaking to the existing owner who was planning to slow down anyway, Simon made the decision to take on the practice with a view to building more surgeries to help deliver the NHS treatments while increasing the private offering.
However, after feeling like he received little help from the LAT when he was slightly underneath the 96% activity target, the plan soon changed. Just over a year ago he decided for the second time in his life to leave the NHS and go fully private.
Simon said: 'I do not know one single dentist or practice that's ever moved from the NHS into the private world, or the membership plan world, that's ever regretted it.
'Going back into the NHS was an eye opener having been out of the NHS system for 30 years. I started planning to leave NHS dentistry as soon as possible.
'As a business model, NHS general dental practice is appalling.
'I do believe that we, as a profession, need to deal with this. For too long, we've been propping it up by cross-subsidising it with private work. This has got worse over the years and now is effectively untenable.
'I think there is a groundswell that something needs to change.'
Is a groundswell for change enough?
But while there may well be a groundswell, especially after the experience of trying to deliver NHS dentistry during the pandemic, when it comes to the future of the NHS and the possibility of change, Simon is less than optimistic.
'The reality is that the treasury is the main drive. And the treasury doesn't want to spend more money,' he said.
'I don't think the politicians have got the wherewithal to break NHS dentistry. I therefore think the profession needs to break NHS dentistry.
'But whether we have that wherewithal is questionable.'
You can watch the whole interview with Simon here: practiceplan.co.uk/events/why-i-left-the-nhs-behind-twice-and-would-never-go-back.
---
If you're considering your options away from the NHS and are looking for a provider who will hold your hand through the process whilst moving at a pace that's right for you, why not have a confidential and no-obligation chat with Practice Plan on 01691 684165, or book onto one of the virtual one-to-one NHS to private clinics: www.practiceplan.co.uk/nhsvirtual.
If you'd like to know more about the Future Health Partnership visit its website www.futurehealthpartnership.co.uk.