How life brought me to Bulgaria to study dentistry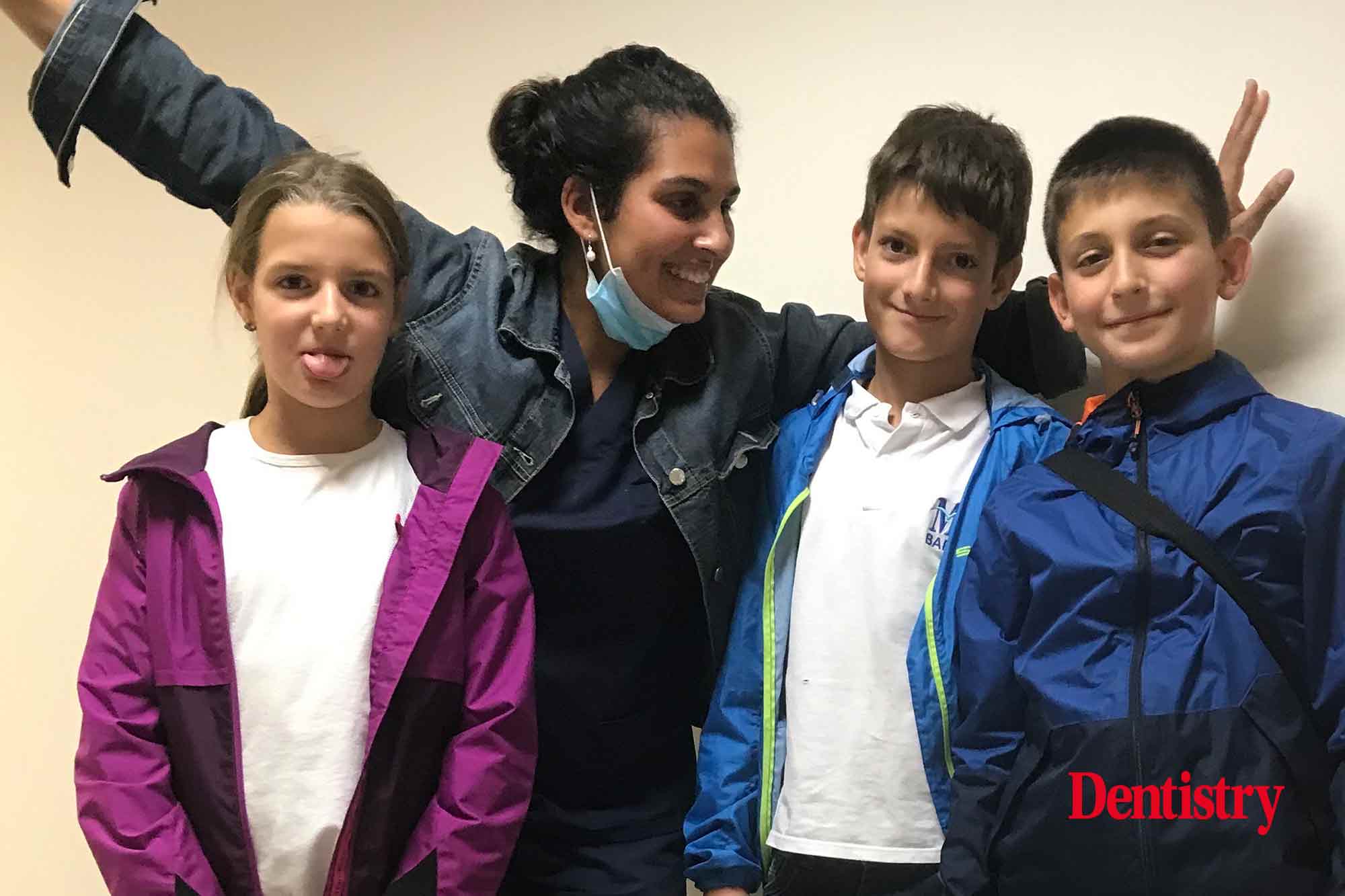 May Firoozmand opens up about her time studying in Bulgaria, helping out during the Ukraine crisis and what she's learnt from it.
My name is May Firoozmand. I am currently studying dentistry in Bulgaria, a small Eastern European country in the Balkan region. The dream of becoming a dentist meant moving from all things I knew: the language, the culture, the people, the traditions, to a foreign place, Bulgaria. A 'no man's land' to me at the time.
If I was told that I would be studying a masters in dental medicine in Bulgaria four years ago I would have taken it as a joke. During my school years I was never regarded as academically gifted. Failing my A levels came to me as a big blow. Teachers told me they wished me the best of luck for the future but there was little hope for me. I took this time to re-evaluate the situation. What was the next step to take to get me back on track to pursuing a career in dentistry?
I picked myself back up and retook the last two years of school, this time by studying the International Baccalaureate. Many would ask me: 'May, what on earth are you doing? If you failed your A levels, how on earth are you going to do the IB?'
The negative comments lingered around for a while, swaying me from side to side. But despite this I continued to push through working towards reaching my objective.
Step closer
Studying the IB was a hard slog, yes. But I was equipped with tools that I use in my everyday studies at university, for which I'm forever grateful! Completing the IB gave me a glimpse of hope. Well at least I thought I was a step closer to achieving my dream of becoming a dentist.
Via UCAS  I applied to universities in the UK with my IB points and was still short of four points to be even considered to study dentistry. I know it was only four points from the required grade but now the dream of becoming a dentist felt even further away than ever before. I was lucky to be invited for an interview at the University of Edinburgh for oral health. There, I was ranked in 13th place and just missed out from the top 12.
It was all down to my poor attempt of making an origami flamingo within the set time frame at the station for manual dexterity. The news was very frustrating! Put me in front of a piano and ask me to play Chopin's nocturne and I will demonstrate manual dexterity! Even though I was rejected, I was told to wait patiently to see if any spaces would open up.
But I came to the realisation that everything was happening for a reason, doors kept on closing. Even though I could not see it at the time, a new door was about to open that would change my life forever.
Game changer
I realised that up until now all my energy, time and efforts were driven towards achieving the highest grades at school and even struggling in doing that. Little time was focused on developing spiritually as a human being. I was raised in a Bahá'í household and service. Helping others and finding a purpose in life were the core values in my family.
With that being said I decided that it would be the ideal time to dedicate a year of voluntary work in the Bahá'í gardens in Haifa, Israel.
Whilst I was there I had the opportunity to work alongside youth from different parts of the world. Working in the gardens had its challenges. But with sheer hard work, perseverance, patience, working together in a spirit of unity and having this willingness to learn from others made me stronger as a person and spiritually charged.
These 12 months gave me time to reflect on how I could contribute to the betterment of the world and decided that dentistry was still a career path I wanted to pursue where I could do exactly that. Whilst I was there I took the time to reapply again through UCAS for a combined degree of geography and biology.
I know something completely unrelated to what I had hoped for but this was plan b incase plan a failed. Plan a, on the other hand, was applying to study dentistry in Varna, Bulgaria.
Moving to Varna was a game changer. Where do I even begin? I have done more in Bulgaria than I could have ever thought would be possible. From working night shifts at a call centre to teaching toddlers English to walking down the runway. Who would have ever imagined?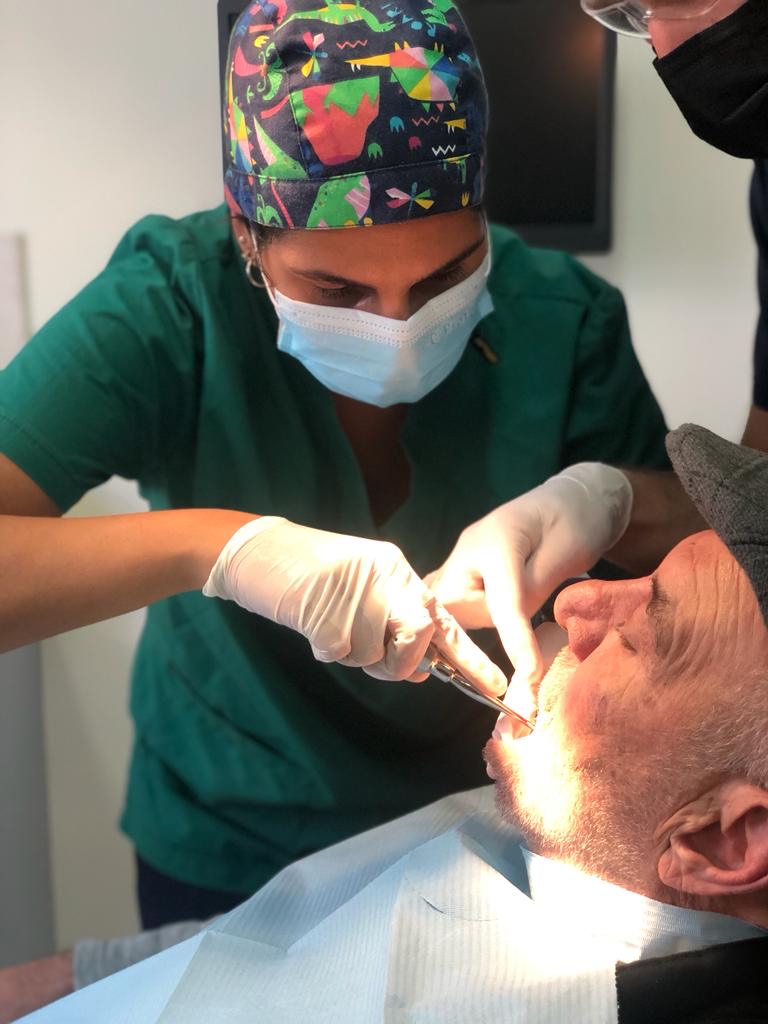 Wonderful opportunity
I will now share a glimpse of two recent projects I have had the pleasure to be part of. Whilst studying in Varna, I saw that students from the Bulgarian and foreign course did not integrate with one another. This was mainly due to the language barrier and having a different academic schedule to follow. I saw that there was a need to bridge this gap.
A wonderful opportunity came my way where I could work closely alongside my fellow Bulgarian colleagues. I became the first foreign representative to be part of the dental association of my university. Since then we have together created fun and engaging projects for all dental students despite their nationality.
Recently the 'international dental series' was founded – monthly inspiring online live talks from dentists from all around the globe, specialising in different fields of dentistry. South African celebrity dentist, Dr Smile and London based dentist, Dr Denzel, are amongst the few guest speakers we have been honoured to have on the international dental series, inspiring the next generation of dentists.
After the war broke out, millions of refugees fled to neighbouring countries. Bulgaria was one of those countries who opened its borders almost immediately. The way the local people responded to the Ukrainian refugees fleeing the war was truly humbling to witness!
Spirit of unity
Hotels alongside the Black Sea became fully booked over night accommodating several mothers, families and children. The local people warmly opened their homes to the refugees. They gave them a roof to sleep under and warm cooked meals to eat. Many youth teamed up and began distributing across Varna second hand clothes, pre-packed food boxes and other supplies to the refugees.
I, as well as many dental students, started to learn of the severity of the situation. I began brainstorming how us 'future dentists' could be of help during these hard, troubling times.
An idea quickly sprung to mind. What if we opened the doors of the university clinic to the Ukrainian refugees and offer cheap and affordable dental services? These could be in the form of routine dental check ups, fillings and endo treatments. What if I gathered a group of like-minded people who shared a common vision to promote the importance of oral health?
This is when the Dentaid/Varna project came to life. It is a project still a work in progress but is gradually gaining momentum. Now as we all know though, an idea is just the beginning but applying it into action is a whole different ball game. After a day or two of advertising on Facebook our inbox was inundated with messages.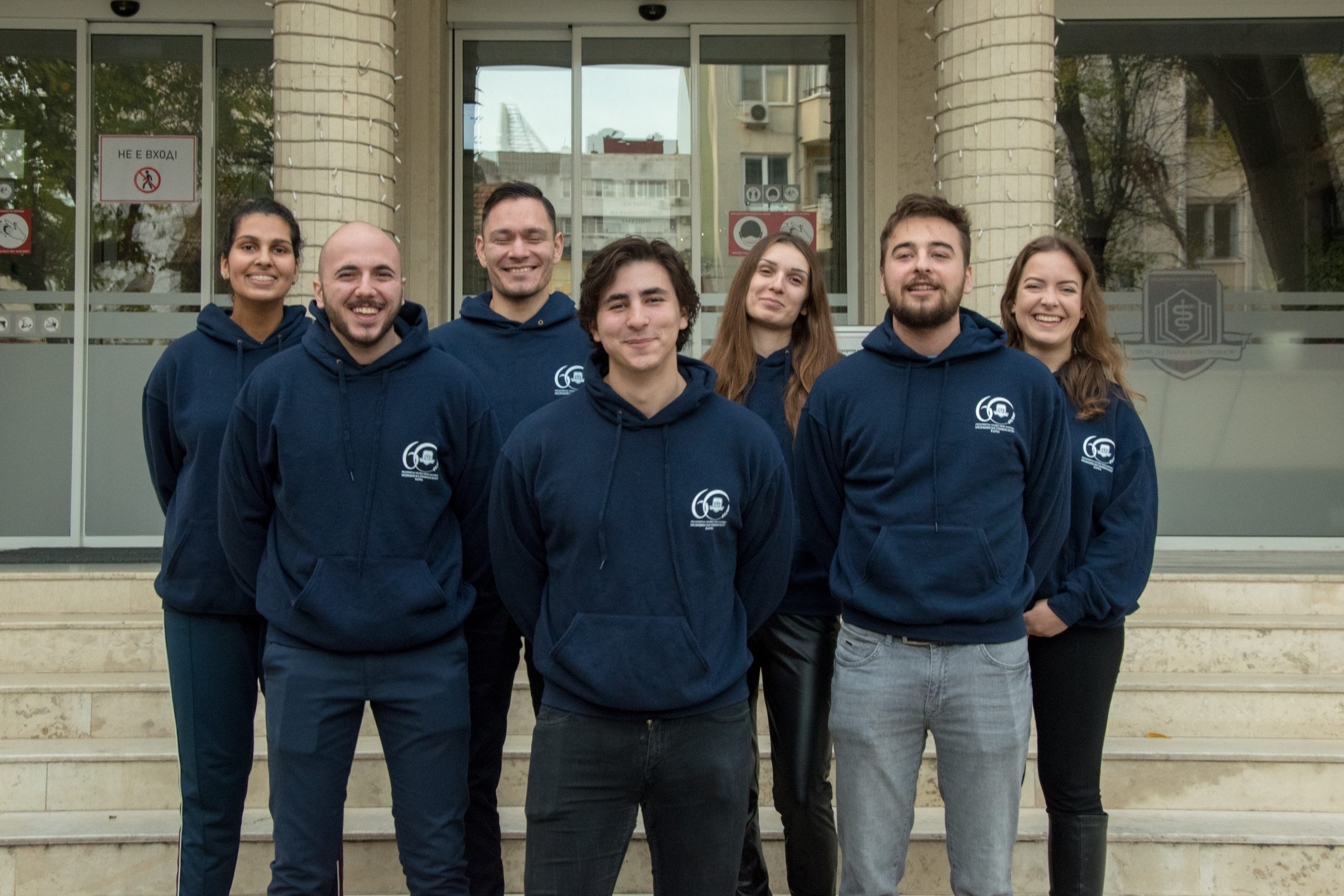 Cherry on top
We were overwhelmed by the response both positive and negative but we kept pushing through. It took long hours of consultation, many sleepless nights and, of course, lots of coffee to get this idea to fruition. We underestimated how much work had to be done and the to-do list became longer and longer.
We arranged transport, assigned each refugee with a dental student to take care of them during their time at the university clinic and hired translators to communicate with the refugees to ensure things ran smoothly. There came a point when it all became too much. We were struggling to juggle it with our own university studies. Despite this though, we worked closely together in a spirit of unity and supported each other when facing challenges.
It was the cherry on top of the cake to see the refugees rush into the university clinic with unbearable tooth pain to then walk out of the doors of the clinic with smiles and treatment plans.
Now, this was a sneak peak of life as an international student studying dentistry. Stay tuned for my upcoming dental adventures in Varna.
---
Follow Dentistry.co.uk on Instagram to keep up with all the latest dental news and trends.