Introduction to hard and soft tissue grafting: rules and pitfalls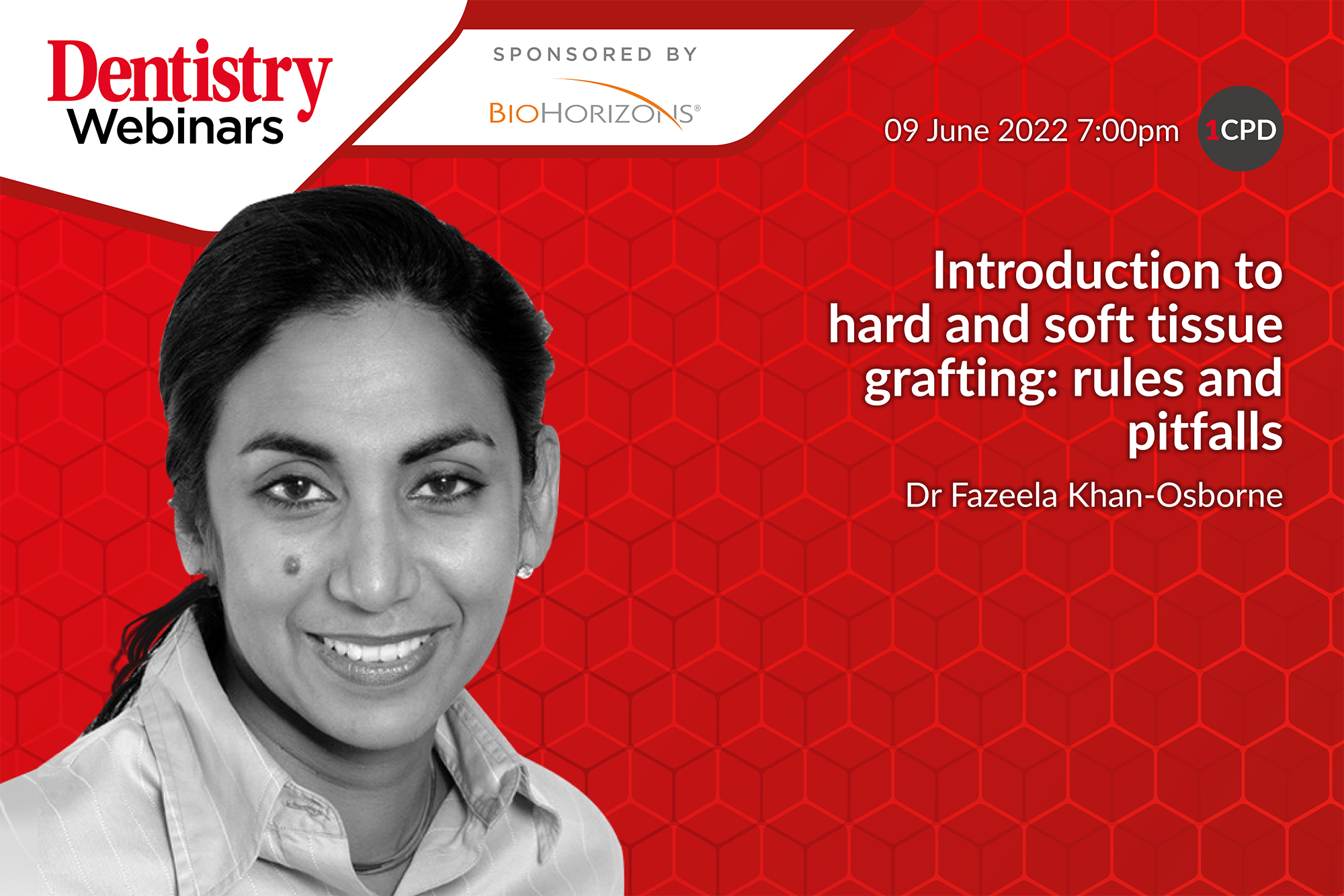 Dr Fazeela Khan-Osborne will discuss an introduction to hard and soft tissue grafting on 9 June. 
This session will cover the grafting options available to the general practitioner and help delegates to understand the complications that may arise from grating or not for the patient for long term success.
Learning outcomes
Common mistakes when diagnosing bone and soft defects
Skills needed to carry out hard and soft tissue augmentation
Options are available for hard and soft tissue defect correction
Complications may arise from hard and soft grafting.
Dr Fazeela Khan-Osborne
Fazeela is the founding clinician of the FACE implant multi-disciplinary team both on the surgical and restorative side, for One To One Dental Clinic based in Harley Street, London
After qualification, Fazeela held several surgical posts in oral and maxillofacial surgery, before studying for a MSc in restorative dentistry/gerodontics, which she received with distinction.
She has always had a passion and special interest in implant dentistry. Both on the surgical and restorative full arch rehabilitation of the maxilla. And has been involved in developing treatment modalities for peri-implantitits within clinical practice.
She is the course lead for PG diploma in implant dentistry for One To One Education Programme now in its 20th year.
A former lead tutor and assessor for the Royal College of Surgeons, (diploma in implant dentistry) and accredited mentor; she lectures worldwide on implant dentistry and is an active member of the ADI, BAAD, ICOI with Professor Marcus Abboud on the post-graduate implant programme at Stonybrook University (USA) running a joint programme in muco-gingival surgery for implant dentistry with Professor Cristian Dinu (Romania); and also twinning the advanced implant dentistry programme with Dr Howie Gluckman in Cape town, (South Africa).
She lives in west London with her two children.
---
To register for this webinar, simply visit www.dentistry.co.uk/webinar.
Catch up with previous On Demand webinars: