Watch On Demand – why I left the NHS behind twice and would never go back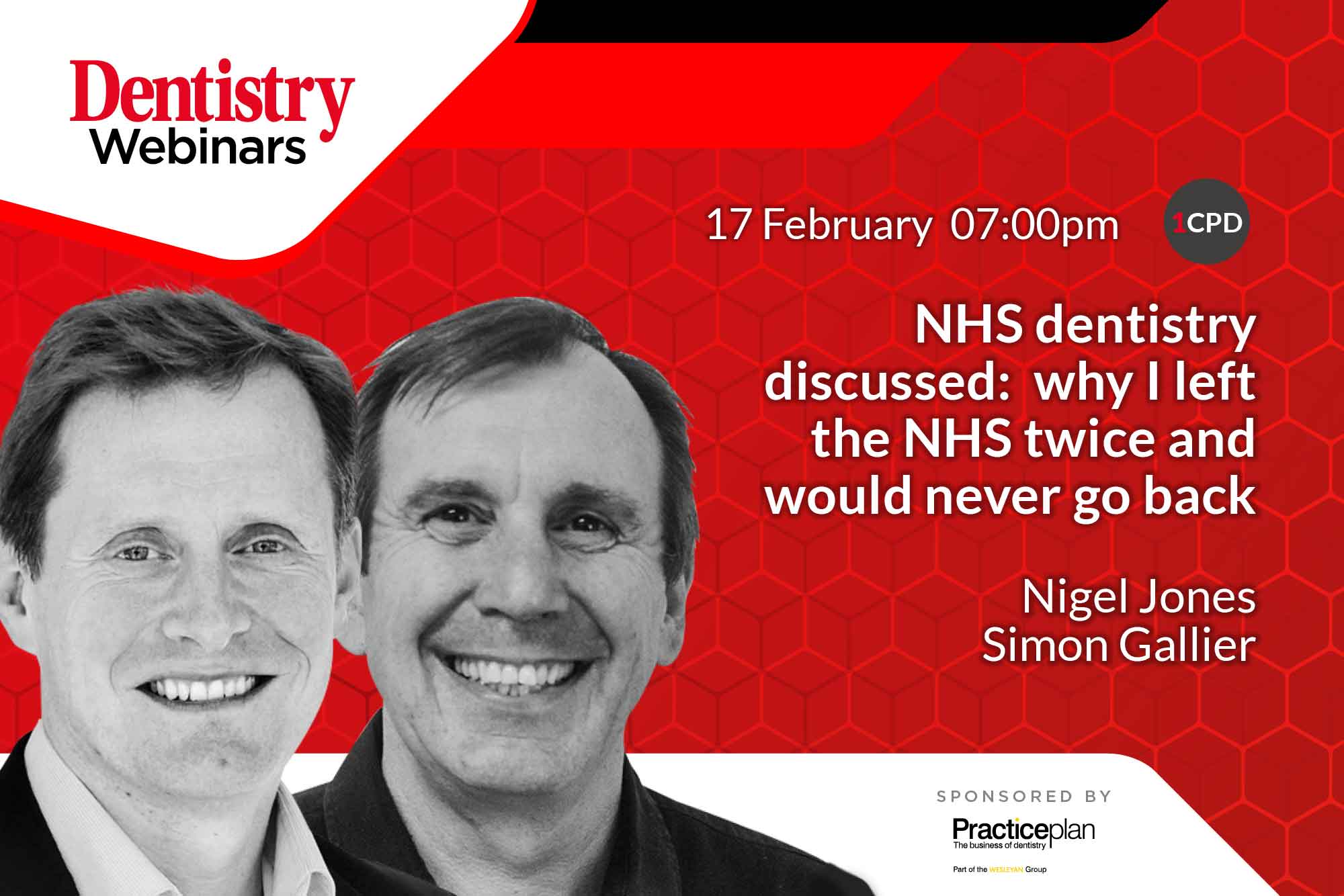 Nigel Jones spoke to Simon Gallier about why he left NHS dentistry.
Join Nigel Jones in conversation with Dr Simon Gallier.
Simon will share his unique journey as a practising dentist, discusses how he is forging the future of dentistry and why, after returning to NHS dentistry after 30 years, he's decided to leave for a second time.
Simon Gallier qualified as a dentist almost 40 years ago. Having spent time in the military, Simon moved onto owning a mixed NHS and private practice. Before making his first conversion from NHS to private dentistry in 1990. He then went on to own two dental practices and an aesthetic clinic in Harley Street.
He didn't stop there! Since then, Simon introduced direct access to hygiene, whitening and aesthetic clinics via the high street retailer Superdrug. He pioneered the use of lasers, became the clinical director of a major corporate and latterly, founded a new way of delivering dentistry with the development of Future Health Partnership.
And despite his pioneering dental career and his active home life (including climbing Mont Blanc twice and competing in a 320-mile race to the magnetic North Pole), Simon still found himself returning to the constraints of NHS dentistry through the acquisition of a dental practice in Chester.
Now, 30 years down the line, he is making the decision to hand back the practice's NHS contract and go fully private again.
Learning outcomes
Simon's extraordinary and inspirational journey through dentistry
The reasons why, after returning to NHS dentistry after 30 years, Simon decided to once again make the move to private provision
Reflections on working within an NHS practice
How his conversion is going so far
Thoughts on the recent challenges the industry has faced
Opportunities, practice vision and revolutionising the delivery of dentistry
Predictions for the future of NHS dentistry.
We'll also invite questions throughout the webinar for Nigel and Simon to answer live, so you can ask any burning questions you may have!
---
To watch online, simply visit www.dentistry.co.uk/webinar.
Catch up with previous On Demand webinars