Making kid's oral health child's play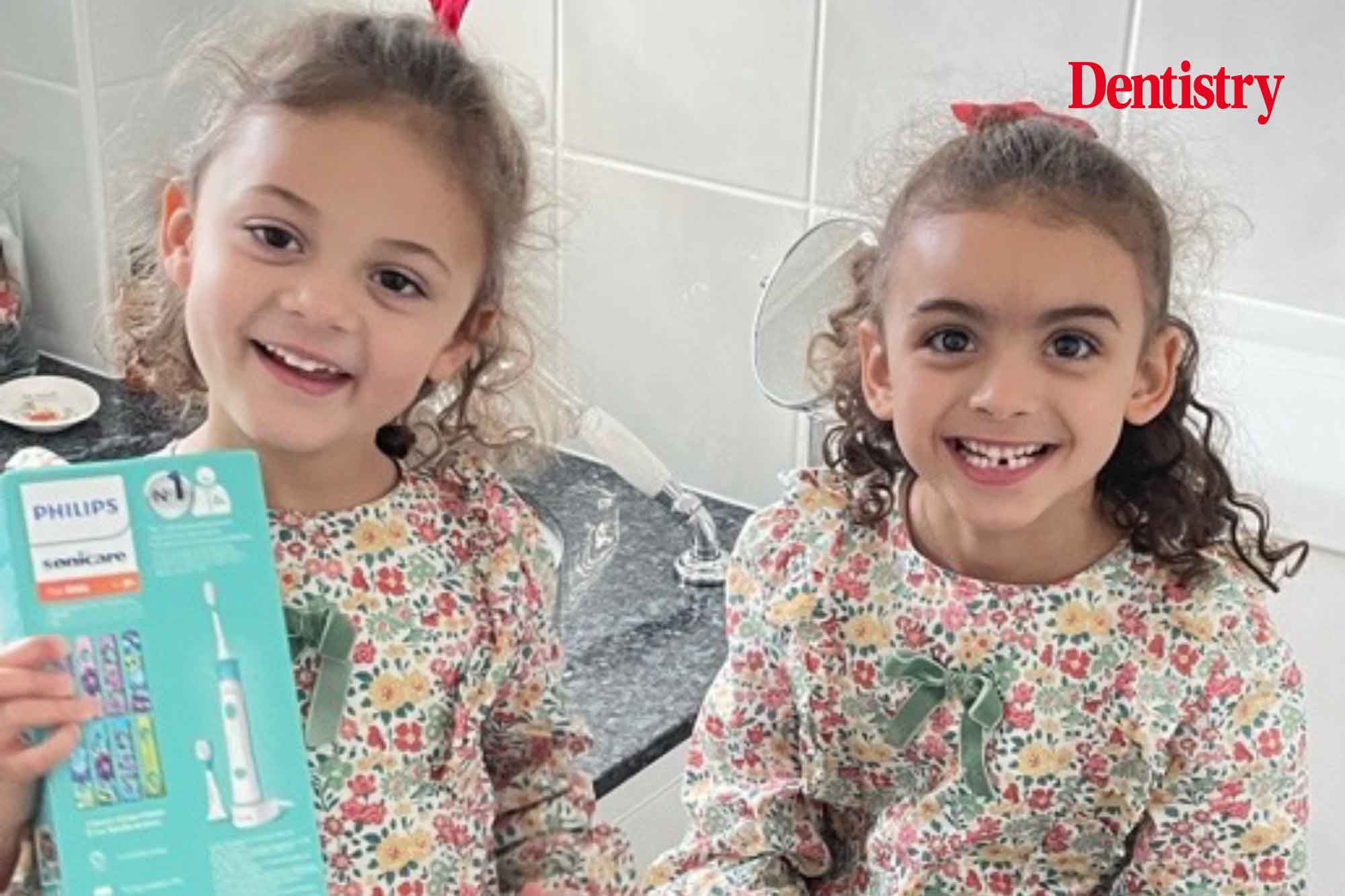 Dental therapist Victoria Wilson draws on her own experience of encouraging good brushing habits to empower her own children.
We all hear stories of children not wanting to clean their teeth and parents struggling to encourage them day in day out.
Being passionate about oral health promotion does not necessarily make someone working within the profession inured to that scenario ourselves. We are parents first and foremost!
I have two daughters: Sophia is five and Alice is just four. They are now transitioning to brushing their teeth with an electric toothbrush.
The truth is I wanted my girls to be as competent as they could be with their manual brushing before they could transition to brushing with an electric toothbrush.
They see me using a Sonicare powered toothbrush but knew they had to wait until they were ready. And they were super excited about the concept of using one themselves. It kept their motivation and enthusiasm high.
Introducing the Sonicare4kids
I felt really privileged Philips Oral Healthcare recently sent me two Sonicare4kids brushes for my girls to try. This could not have been more timely.
Sophia and Alice felt that they had worked towards this stage by brushing well with their manual toothbrushes. Transitioning meant that I validated their efforts in keeping their teeth clean and trusted them to move onto a powered device.
When Sophia and Alice received their brushes, I decided not to help them in any way and just observe what they did. From a psychological viewpoint, I then realised how powerful that was.
How often would a four-year-old and five-year-old be trusted to open a box that contained an electrical device?
They were essentially left to figure out what to do with all the bits – it was theirs.
I wanted them to have fun and realise that a powered toothbrush is exciting, and they did just that. They wanted to tickle their faces and hands with it. They put the brush heads on by themselves and chose stickers to decorate and personalise their brushes the way they wanted.
I sensed how empowering it was for them to take ownership of their brushes without me telling them what they had to do. They took charge of their own brushes and their brushing and absolutely loved it.
I know the Sonicare4kids comes with an app with an engaging cartoon character to help encourage effective and consistent brushing behaviour. But I have chosen not to introduce it to the girls yet.
I want to observe how they are adapting to using an electric toothbrush themselves before they can use the app.
This is another tool to build on their engagement and allow them to evolve to the next level in time.
Reinforcing techniques
I feel lucky that Sophia and Alice have always been motivated and happy with their routines. They know that they brush every morning and last thing at night before going to bed without fail. They also know they should avoid brushing immediately after eating.
Armed with this knowledge I have let them take the lead with their new brushes. It is apparent that they find them very intuitive.
However, brushing my teeth at the same time has been a good way of reinforcing the technique. They enjoy mimicking my moves.
Children are all different and display preferences either for auditory or visual stimuli. As in a dental practice, where patients don't want to be nagged, if you have the right tools to show them, encouragement and communication works better and compliance increases.
I do still always check their teeth after they have brushed and will complete their brushing with me brushing.
As a professional I really think we should champion parents to always brush their teeth with their children. This can only reinforce the message of good brushing techniques.
I found that with Sophia and Alice, they sometimes forget their Sonicare4kids is an electric toothbrush. They instinctively move it a manual, that's when my presence in the bathroom using my own Sonicare makes sense as I can guide them.
Their teeth are really clean. I can see a difference in the level of cleanliness compared with manual brushing.
I would advocate that all hygienists and therapists trial a powered toothbrush on their young children or friends' children. This makes their experience more relatable when advising patients.
For example, I am still struggling with my younger daughter chewing brushes. She is aware of it but does not seem to know how to stop. So if anyone has any advice, please let me know!
---
For more information, please visit: www.philips.co.uk/dentalprofessional.