Dental Practice Accelerator – deadline extended: get your entries in!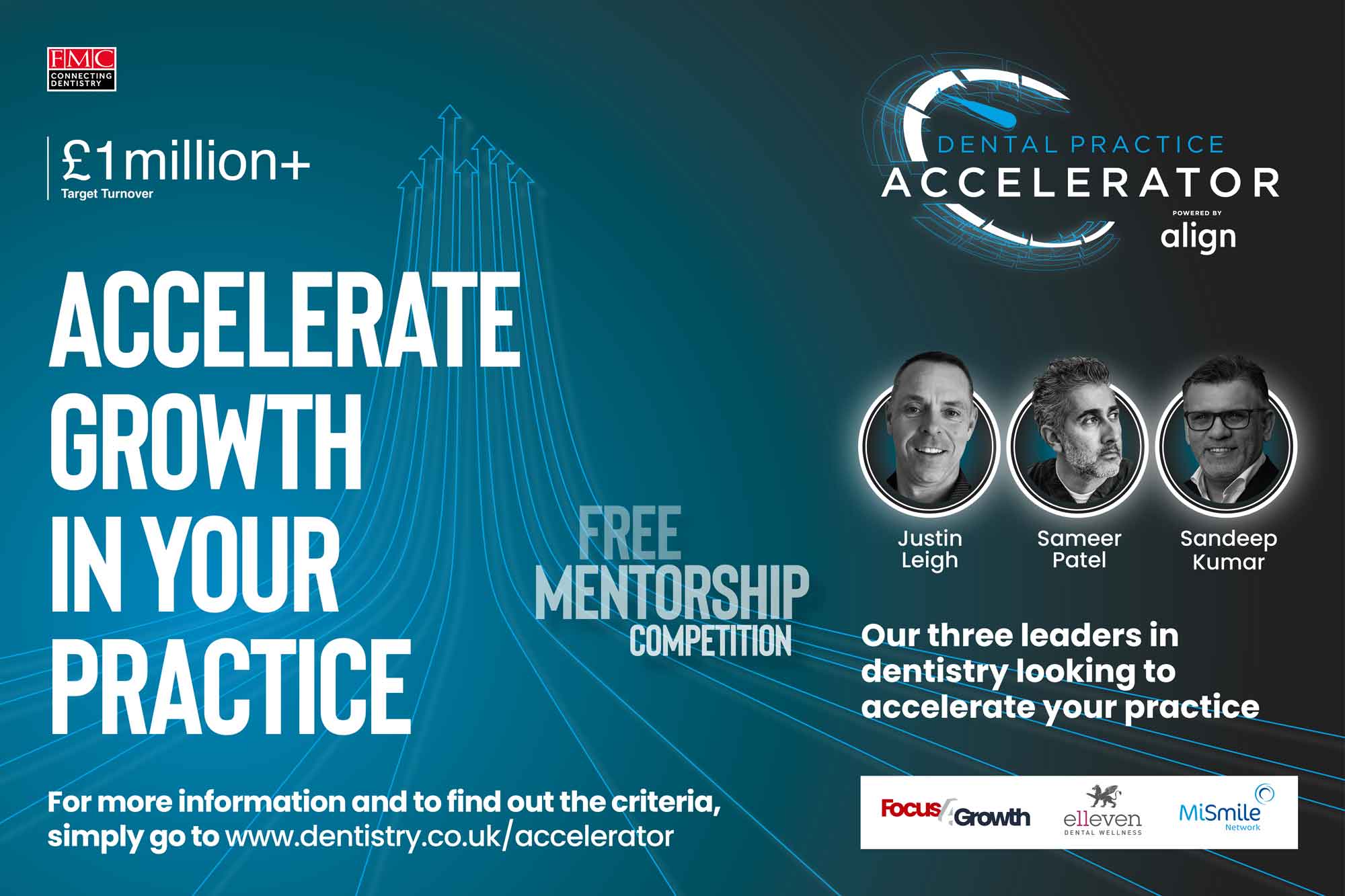 Due to unprecedented requests, we're extending the deadline to enter the Dental Practice Accelerator competition.
You have until the 31 May to get your entries and potentially win the chance to transform your practice.
The Dental Practice Accelerator programme aims to help grow your revenue to become a £1 million+ turnover practice.
'A huge number of people have reached out and asked for an extended deadline to enter the Dental Practice Accelerator competition,' Seb Evans, Dentistry editor, said.
'So we've decided to extend the deadline until the 31 May.
'The quality of entries have surpassed what we expected.
'There is clearly a market to help support dental practices looking to take that next step.
'I would encourage anybody thinking of entering to take a chance and submit their entry, we look forward to hearing from you.'
What do we need from you?

The practice:

Established practice
Turnover below £1M
Ambition to achieve £1M in revenue
Desire to improve the practice brand and presence.

The owner:

Prepared to make investment in the business to grow
Positive attitude and also willing to be mentored and coached
Accountable and action oriented – will engage, listen and then implement recommendations
Ability to show vulnerability, be open to feedback (from us and their teams) and 'park their ego'
Prepared to be in the 'public eye' and on display
Willing to promote their practice, team, patients, treatments and this programme.

The practice team:

Willing to learn and grow with the practice
Openness to change and to be challenged
Desire to be part of the programme and the public awareness that brings with it
Want to be part of a high performing team.

Enter using the form below.
---
---