Travelling to the end of the world
Seb Evans speaks to Sahil Patel about his phenomenal expedition to Antarctica, how it all went and the learnings he can bring back into dentistry.
Can you give us your background? Tell us where you are at the moment.
In terms of dentistry, I've been practising in central London for the past five/six years, and I'm in the process of setting up my own clinic now. That's been my whole focus since returning from my trip.
Where's that based?
In central London, near Regents Park and Oxford Circus, in the medical district.
And how's it going?
Yeah, it's going well. We're in the last few stages and hoping to launch very soon in the next few weeks.
You decided to head to Antarctica. Can you explain what this challenge was and where it came from?
I'd call it more of an expedition than challenge. Not that it wasn't challenging.
It was an expedition to Mount Vinson. Mount Vinson is one of the well-known peaks out there.
It's the highest peak in Antarctica. That being said, it's not particularly high when it comes to it. But the challenge is with the logistics.
Just to get one person out to the Ellsworth mountain range out there is quite a task in itself.
Exposure is the main problem, which is to do with how cold it is.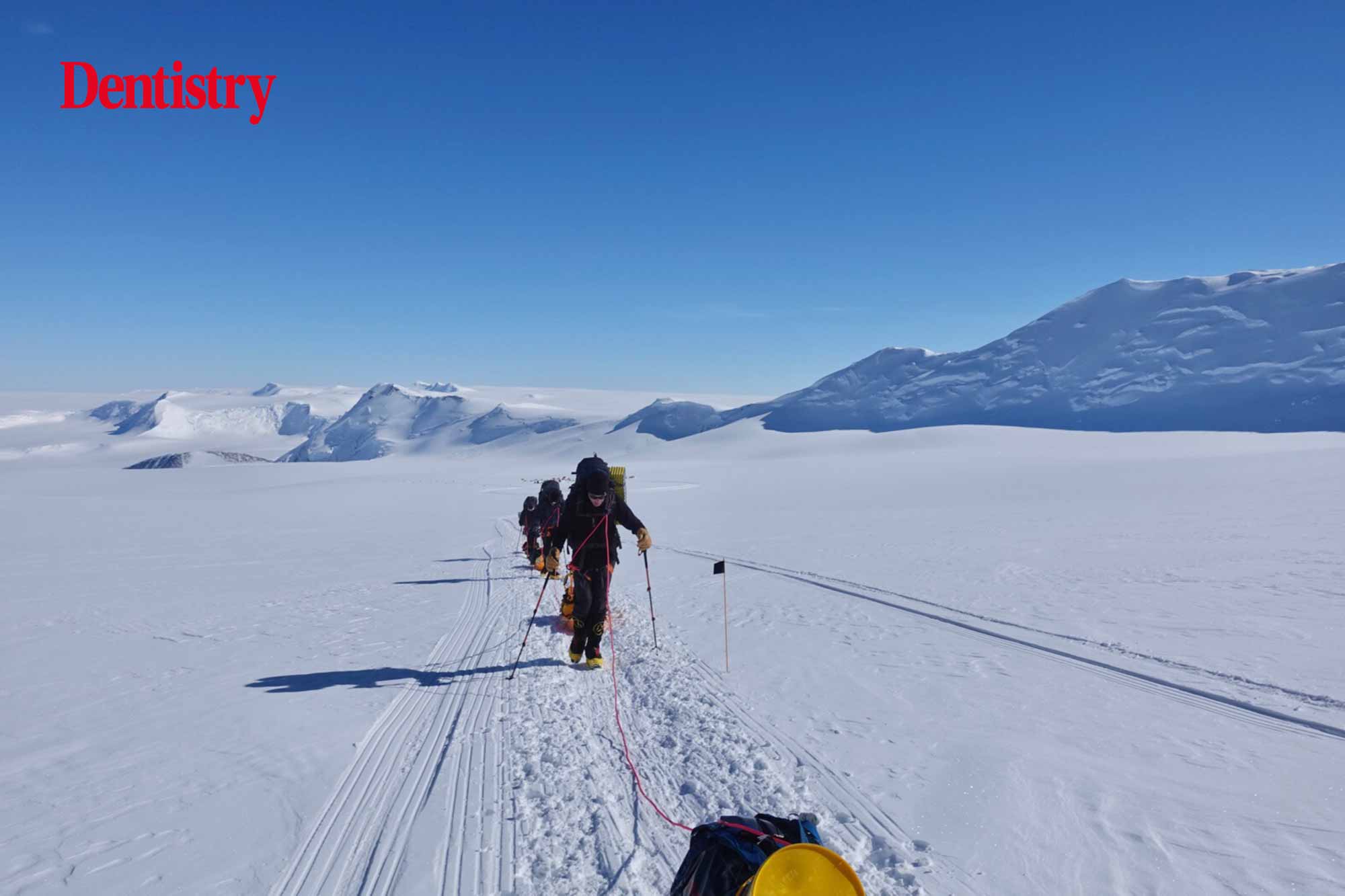 Why did you take on this expedition? Why did you decide to go there?
I always had it in the back of my mind to Antarctica in some way. The classic thing that people do is take a boat or a plane out to the peninsula and that's where you'd see penguins and wildlife.
That's something I considered. I had some friends who had been as well.
Then the months before the trip I did an expedition in Nepal and the Himalayas. One thing I asked people who were very experienced in mountaineering was which peaks are the most memorable for you. Almost everyone said Mount Vinson was one of the best things that they ever did.
Not because it was a hard mountaineering challenge, but because the place is unique.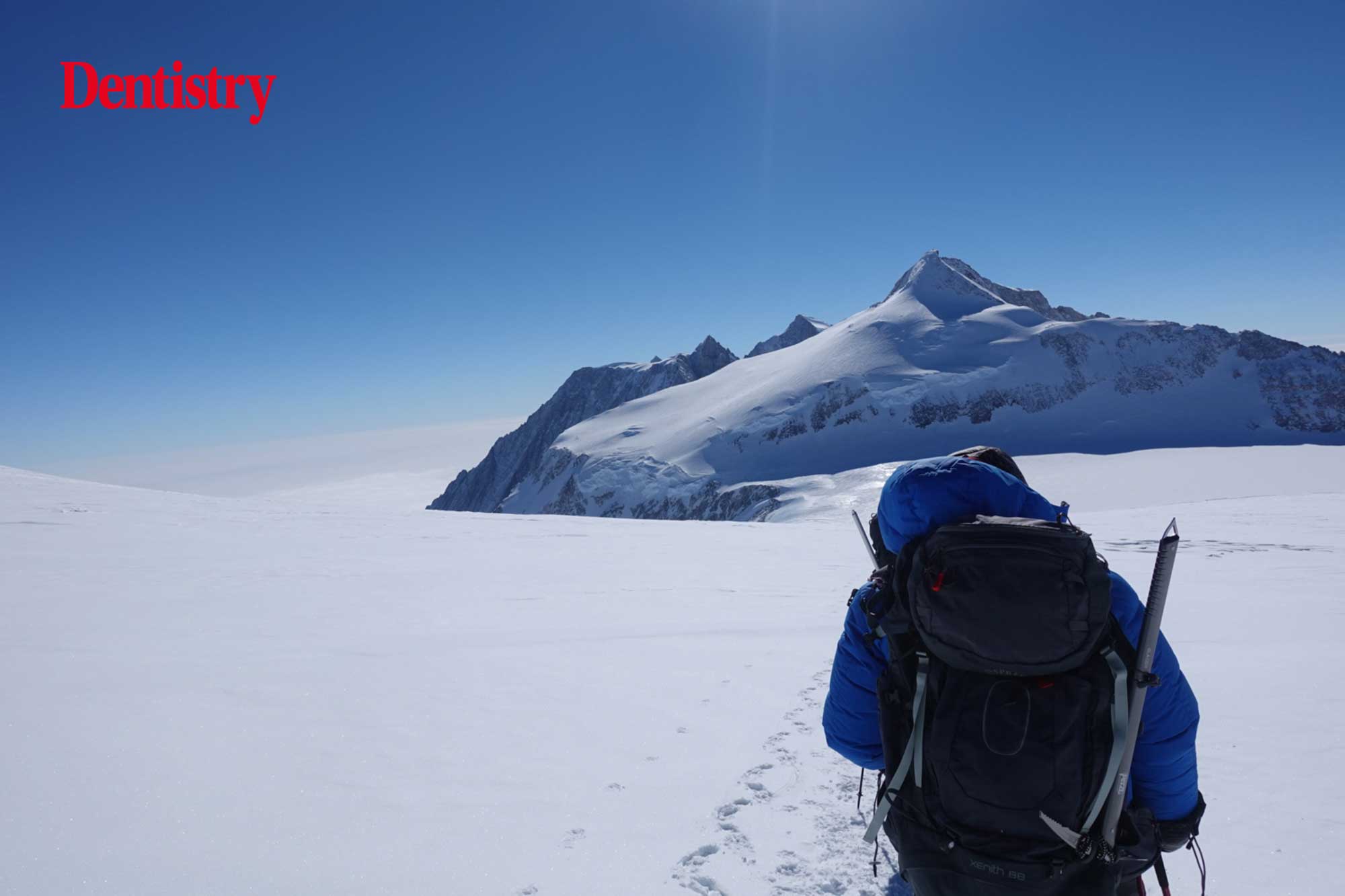 So it was more because other people had spoken about it that made you want to go there?
Certainly going to that mountain range and that particular peak.
I was drawn to it based on recommendation.
There are thousands of mountains one can climb around the world. I was quite inexperienced mountaineer at the time. So I really just wanted to get an idea. Are there some that are more interesting than others?
I found out there are significant differences.
I've got several that I would not consider climbing because they are very mundane peaks but they might be important because they're the highest peaks on that continent.
Let's put it into perspective. Mount Vinson is about 4,800 metres high above sea level. Now that's the same height as Mont Blanc, which is quite an accessible peak for a lot of people.
Whereas peaks in the Himalayas tend to be 6,000/7,000, even 8,000 metres in height.
But as I said the challenge is the location and the distance.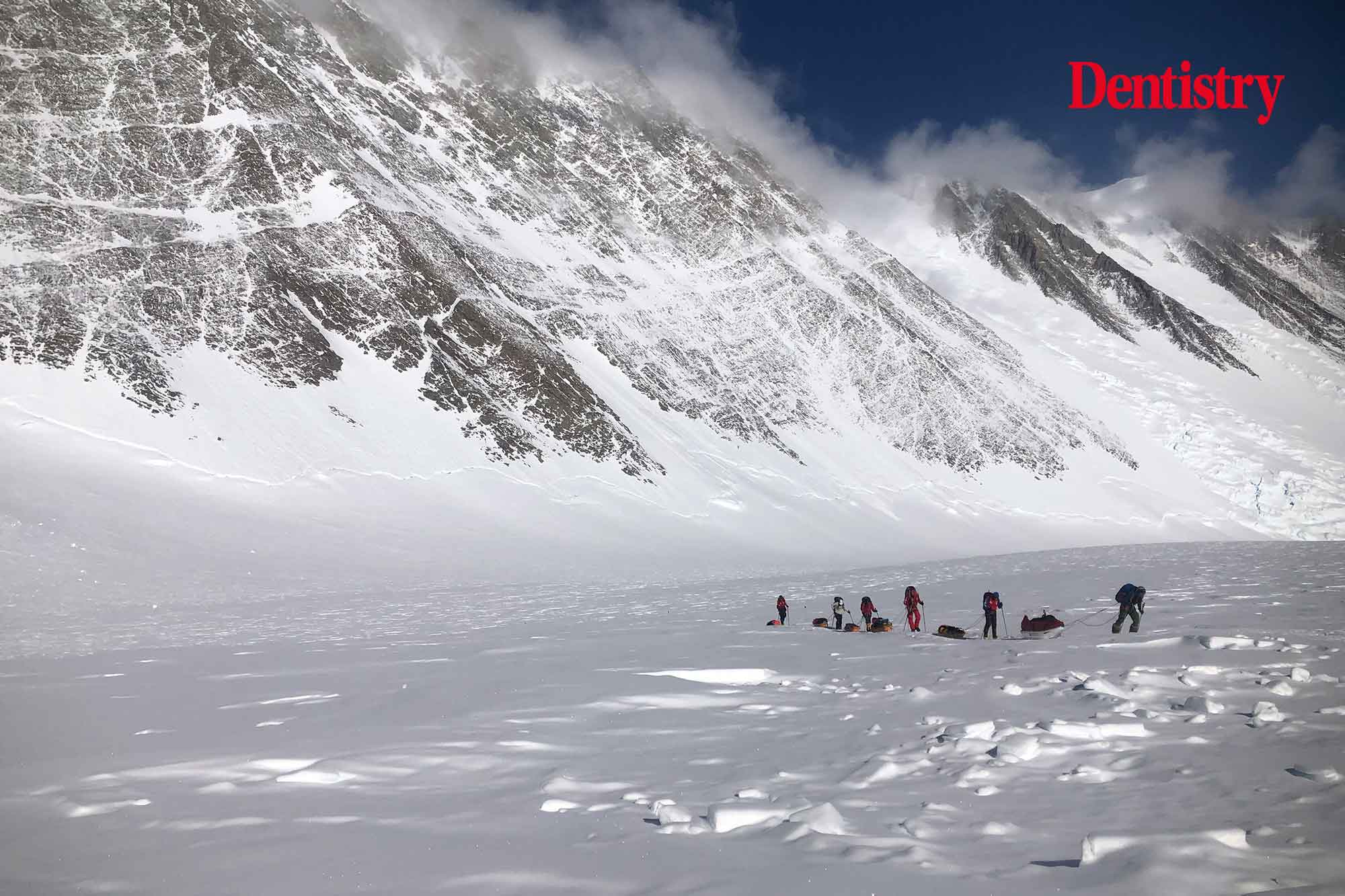 How much work did it take to get the expedition up and running? How difficult was that?
Quite difficult. I'd say the thing they do in Antarctica across the nations is they have a treaty between them as to how they'd like to maintain the environment, which is a really good thing. It keeps the place pristine.
The other thing they do is vet anyone who is going there for their experience, mountain skills, skiing, in extreme temperatures and at altitude.
Before you apply to the logistics company, you fill out a big questionnaire on your history in mountaineering.
They ask you how many days at altitude you spent, the highest altitude you've been to, how many days, at which temperature?
Any peaks that you've summitted and any prior experience that might be relevant, put you in a better position to look after yourself whilst you're out there.
What they're trying to do is lower the risk that you would be a liability once you're on the continent. If, for example, you get frostbite which several people did out there, the warmest temperature you're going to have is minus 20 degrees. You can't really get definitive help until you get back to Chile.
So any sort of medical issue becomes quite a significant problem out there.
I wouldn't have been able to go unless I did my expedition to Nepal.
That gave me all the skills I needed in terms of cold temperature training and high altitude using all the technical mountaineering equipment.
In fairness, Nepal is a much harder mountaineering and climbing challenge. But it set me up quite well for Antarctica.
How difficult was it to get to the continent?
At the time I went there the Omicron variant was in the news. Most nations were concerned about that.
So, in terms of Covid, of course they don't want Covid to be out in Antarctica. We had to do lateral flow tests every day. Any positive test means your trip is finished. Thankfully none of us in my team got a positive result.
You fly out to Santiago, Santiago to Punta Arenas. Punta Arenas is a small seaside town and it's really considered the gateway between South America and Antarctica.
Then you take a plane there to Union Glacier. Union Glacier is probably the largest camp on the continent specifically for mountaineering. It's run by an American and Canadian alliance, but it's still tent living. The infrastructure there however is much greater than what you'd have at Vinson Base Camp.
From Union Glacier, you take a small ski plane out to Vinson Base Camp. That's a couple of hundred miles away.
There you are, quite remote. There isn't much help.
It's just you. And you go out there with enough fuel and supplies for your expedition, which for us was about two and a half weeks of climbing days.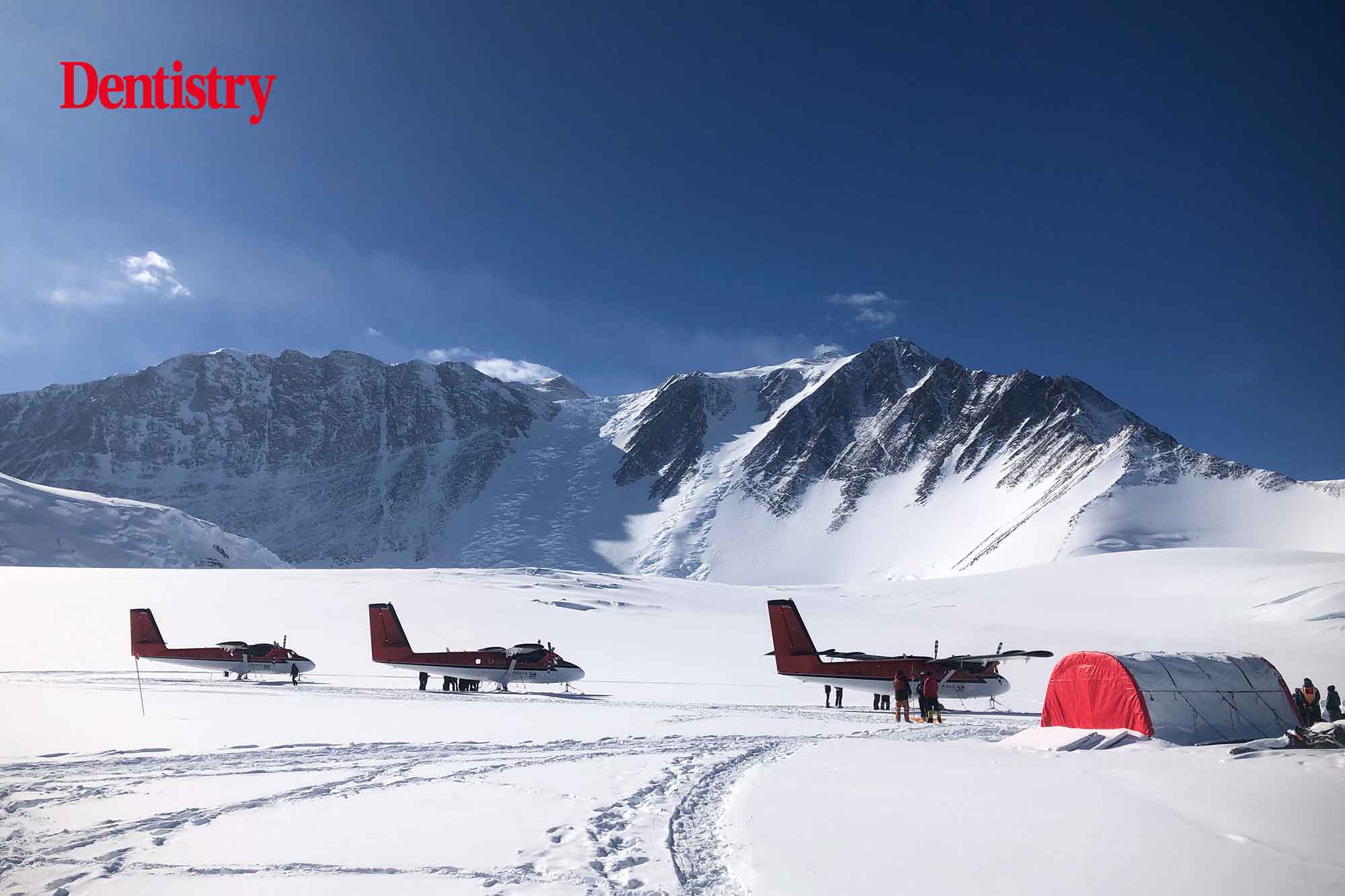 From your perspective, just explain to us what Antarctica is like.
From the from the very first moment, we all knew this going into the plane, but you go from a heated cabin at room temperature and in Chile it's summertime, so the temperature was about 30 degrees.
You go in a T-shirt and then you take all your cold weather gear and you change on your descent. As soon as you hit the runway you're into minus 25.
That's quite a shock going from 30 degrees to minus 25. Initially it's extremely brutal. It's not comfortable to be in because you have to always think how you're going to go outside. Do what you can to protect your hands, face, feet.
But it's that balance with one of the prettiest and most picturesque places I've ever seen. The closest thing to being on another planet.
It's hard to describe even the photos don't do it justice unless you're out there.
You can see extremely, extremely far into the distance. You can see a mountain range in the distance and someone will tell you that it's 200 kilometres away.
There's no air pollution. There are no cars apart from Skidoos, which are there for two months and then they go home.
There are no planes. It should be quiet.
There are no flies or any animals whatsoever. All of the penguins we know about from the documentaries, they're all on the peninsula. Nothing goes in land.
There's nothing there. That was really surreal.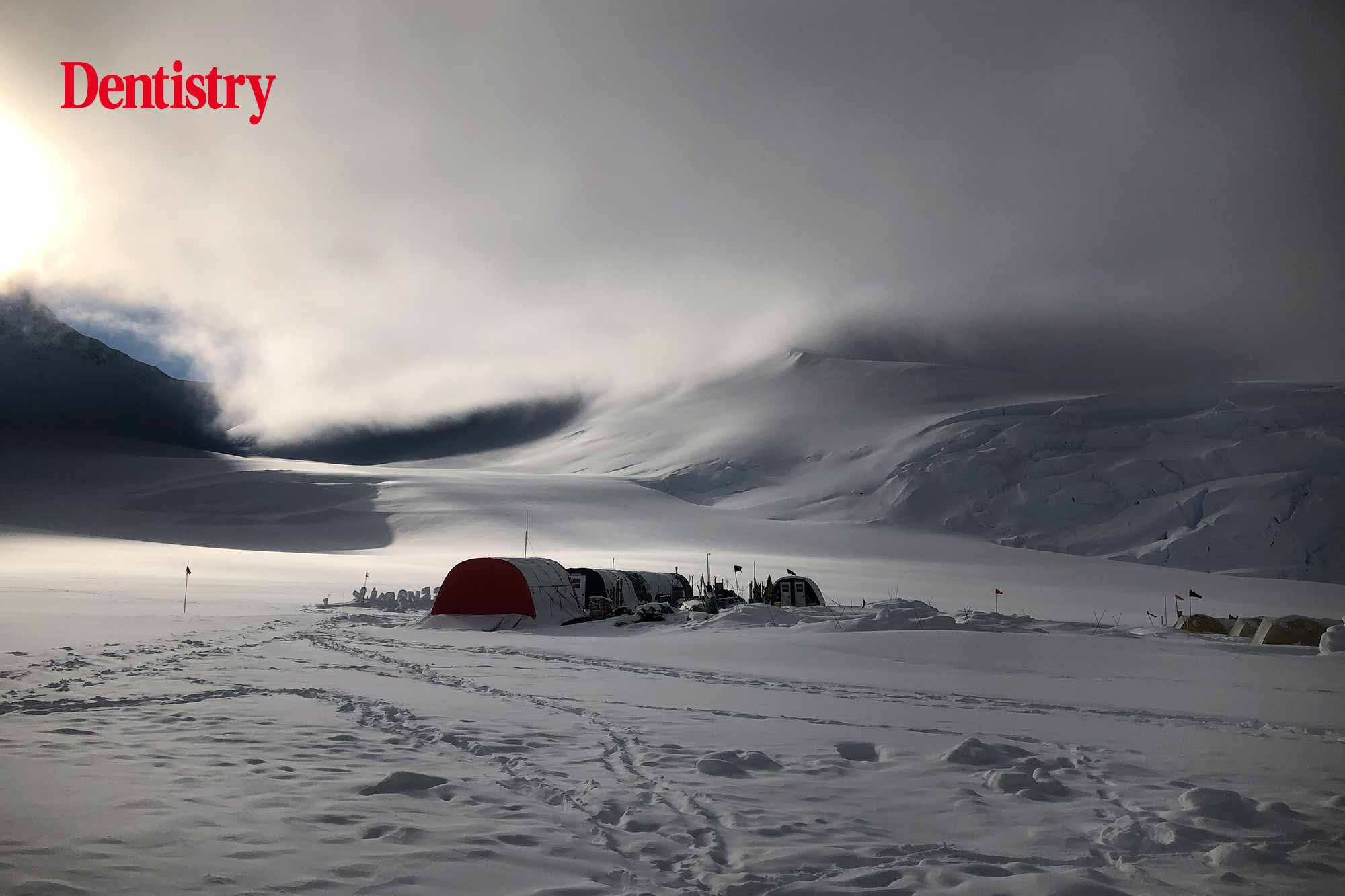 Did you summit Vinson?
No, we didn't. So this is an interesting one.
We were at high camp, which is pretty close to the summit. One of our team started to get the early signs of frostbite and quite a lot of exhaustion.
It's one of the typical scenarios where the rest of the team is good to go. How do you manage someone who is probably not safe to continue going up? At that point the temperatures were minus 30-35.
We made the decision to turn around, all of us, and head back for the safety of his own fingers. His fingers are fine. He's not going to lose any digits.
None of us were too upset about not getting to the top because really, as I said earlier, the peak itself is less important than actually being there.
There's a common term 'summit fever' within mountaineering. The closer you get to the summit, the more risks you're willing to take to get to the summit.
I think if we continued you would have a serious problem with frostbite and getting back down would be a big challenge.
No one wants to see that happen. So I think we made the right decision.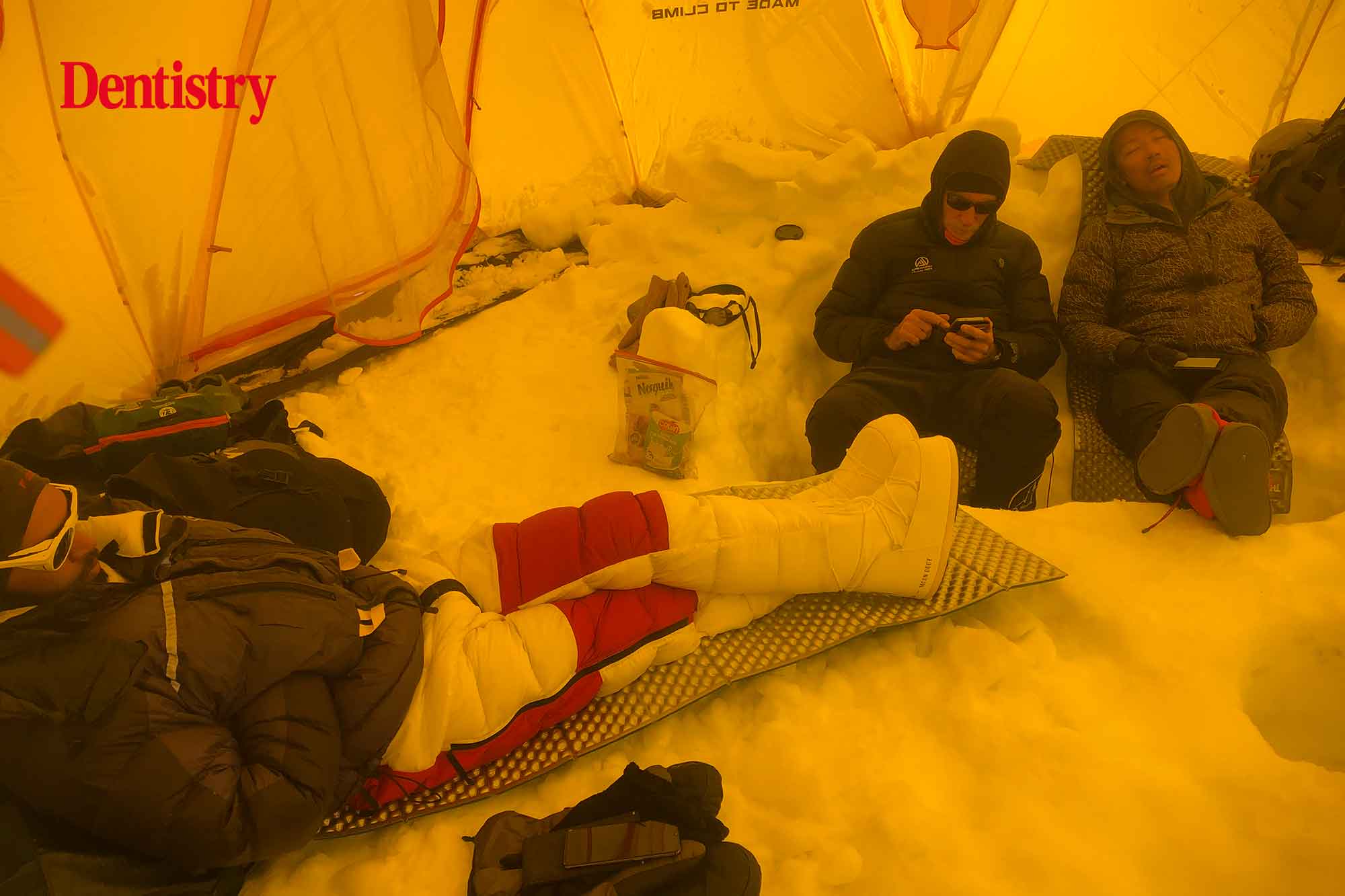 What do you feel that you've taken away from your trip that you can implement into everyday life or into dentistry?
Having compassion at times when there is a high risk to what you're doing. It's very easy to lose your shirt when things are going badly and you're in an environment where there is no help.
Really, it's you and your team. You have an experienced mountain guide but really, you don't have all the niceties. The safeties we have in the city.
Keeping your cool and relying on your team and working together through extremely tough testing conditions and living in very close quarters, it's difficult.
Particularly as none of us knew each other before going into this trip.
But I think it's applicable not only in dentistry, but I think any workplace environment or team working scenario. Having been through some extremely tough conditions with these guys you come out of it being quite effective in units and knowing how to foster that with another team.
What is your next adventure? Have you got any anymore planned?
The team I climbed with in Nepal, a few of them are heading back to start another trip. So I'm seeing their photos and their preparations as they move up the mountain and that makes me very jealous.
I don't think I'll be finished with mountaineering. I'm going to go back into it at some point.
However, with the clinic starting, my time is very much tied up with that as it launches.
I would love to do something again. The only thing is mountaineering trips are usually quite long. A minimum of one month I'd say.
Is there anything else that you'd just like to mention about the trip?
I think if anyone is considering doing something like this, going somewhere remote or extreme, I'd recommend they don't wait. Go ahead and do it.
It would seem very hard and it would be whilst you're there.
We hit some barriers. But, one thing I found having come back is, so quickly your life and dentistry work kick off again and you'll be back into the cycle of working and time flying.
We actually lose that chance while we've got the physical fitness required. We don't know how long any of us are going to have this for.
So my recommendation is to do it soon.
---
Follow Dentistry.co.uk on Instagram to keep up with all the latest dental news and trends.