Elements IC – the latest complete and reliable obturation system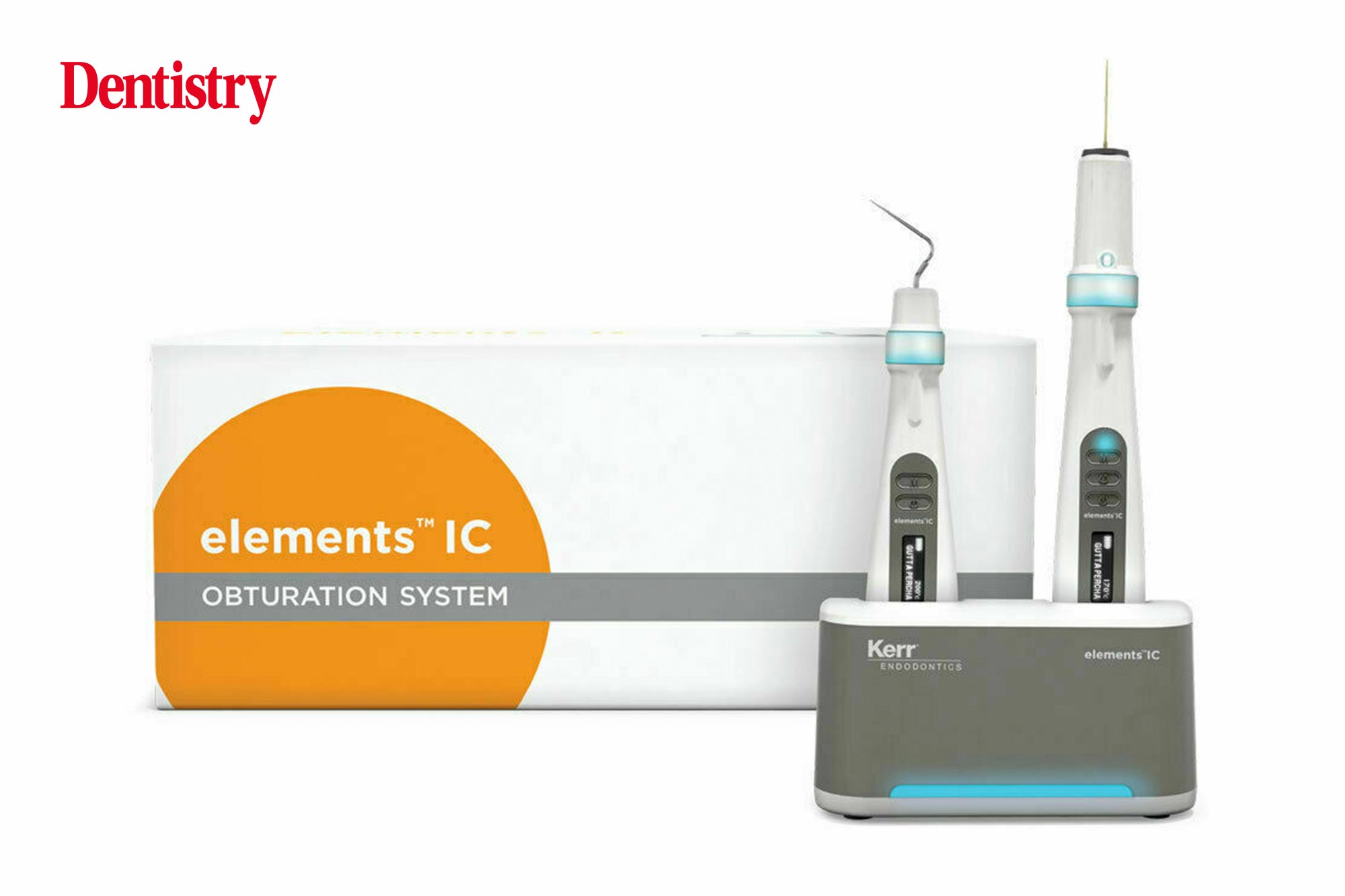 In association with Dentistry, Kerr is delighted to present this concise and informative video featuring Andrew Powell-Cullingford. He shares invaluable insight into why he chose the wireless Elements IC Obturation System for his endodontic referral practice in Esher, Surrey.
Dr Powell-Cullingford is a specialist endodontist who commits to providing his patients with the highest standards of treatment using state-of-the-art technology, in a friendly and comfortable environment. His ethos also parallels that of Kerr and the range of products available to use.
With the Elements IC Obturation System, Dr Powell-Cullingford is able to achieve the 'holy grail'; good three-dimensional obturation and, in a disinfected root system, perfect results every time, he says.
What's more, in partnership with Kerr, using its leading-edge equipment, Dr Powell-Cullingford is able to stay ahead of the curve. He can then deliver what he considers the gold standard level of treatment to his patients.
Elements IC
The new cordless Elements IC is the latest complete and reliable obturation system. It combines a downpack heat source with a backfill extruder. This means the clinician can achieve excellent and predictable results more quickly and easily.
What's more, rest assured that its longer-lasting battery (compared to Elementsfree, data on file), inductive charging, and a comfortable, ergonomic design can be relied upon.
So, we invite you to watch this video to find out why Dr Powell-Cullingford isn't looking back since introducing the Elements IC Obturation System into his practice. And also how it could benefit your team and your patients.
---
Alternatively, to find out more or to arrange an in-practice demo, please visit www.kerrdental.com/endo.
Elements IC Obturation System features include:

Easy to use – feel free and comfortable without wires
Ergonomic – comfortable and balanced grip
Inductive charging – no electrical connectors between handpieces and base
At least 16 canals on a single charge of the backfill – at device default temperature, using recommended settings
3D fill – high-quality 3D obturation of the root canal system
Less idle time thanks to faster extrusion – control how fast you want the gutta percha to flow out of the cartridge
Compatible with most common cleaning solutions – handpieces are easy to clean with no electronic connections
Full charge in less than three hours – get ready faster
Easy to replace battery – control your battery with a simple and fast operation.