How dental exhibitions could be the best marketing strategy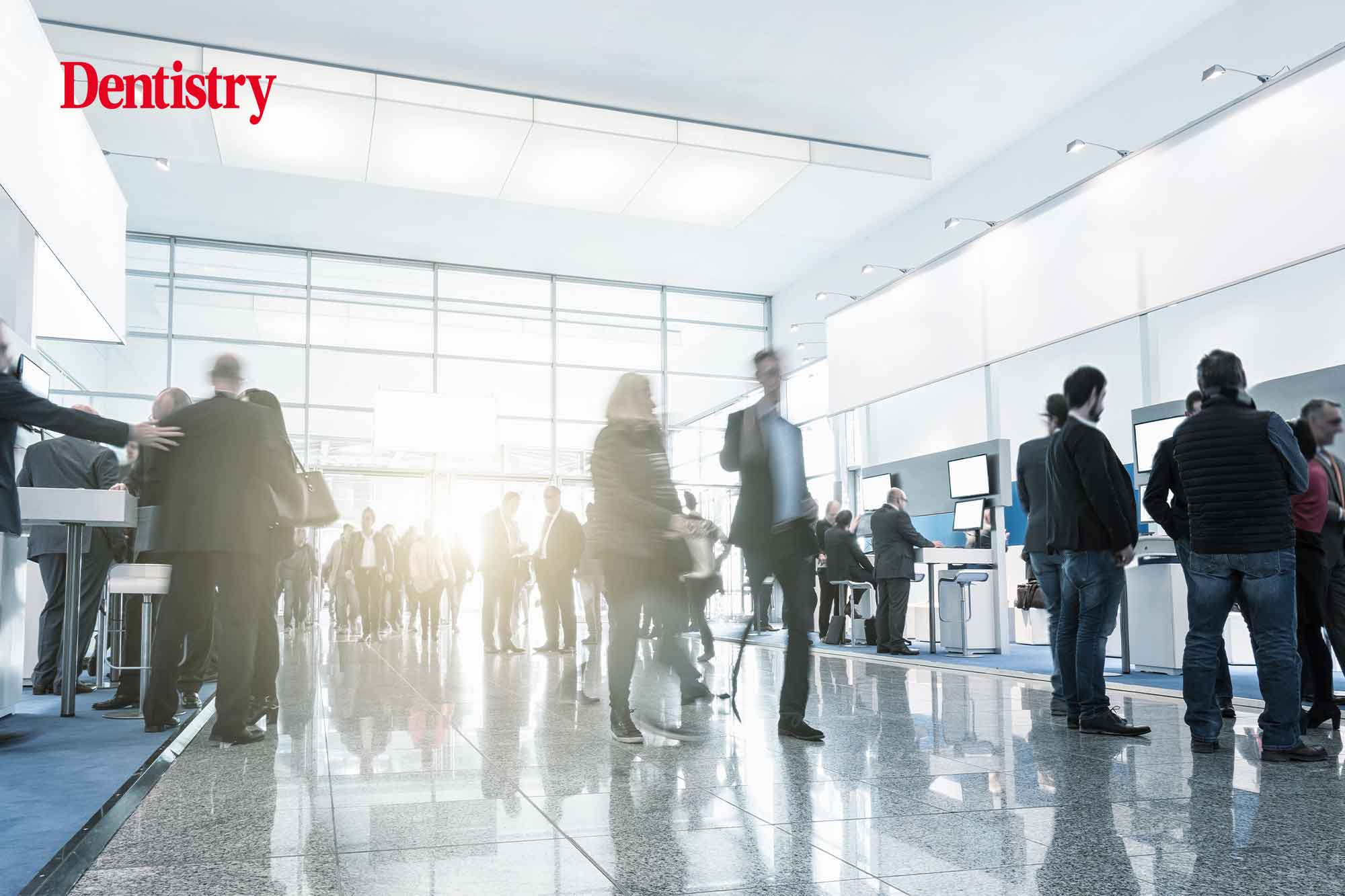 Sylvia Njoki explains how dental exhibitions allow businesses to engage with the dental profession on a higher level.
Between 2020 and 2021, Covid-19 had put an indefinite halt on almost every aspect of life.
Work, school, social, and even personal life events were placed on hold until the UK government gave us the green light to continue as 'normal'.
Since then, the concept of what is considered normal feels a little abstract.
Large gatherings may still feel a little strange. The cancelled events of 2020 and 2021 have resumed for 2022. People are able to book holidays without worrying as much about restrictions.
Now that we are no longer under lockdown restrictions, businesses can also go back to face-to-face sales meetings. They can plan their marketing events stress free.
Those of us who work in industries where establishing a strong brand presence is a significant contributor to sales performance, can go back to finding interactive ways of maximising our brand exposure. 
For the fashion industry, it can be spontaneous pop-up shops that tour various cities. This will entice style-lovers to witness the latest designs or catch wind of up-and-coming trends.
For those who work in the athletic apparel industry, you can create a strong brand presence and enhanced online visibility through engaging social media content. Or, sponsoring the right athlete to promote their gear. 
Each industry, no matter how niche, has some form of marketing event to raise brand awareness.
But how does an industry as niche as dental equipment do this?
How the dental industry encourages brand awareness

 
Since the pandemic halted a lot of face-to-face promotional activity, many businesses have taken to focusing their promotional efforts and building brand awareness through digital methods. Operating through multiple social media channels to create engagement and connect with their followers.
A business utilising the right social media channels can make a great difference to their brand awareness. Although, marketing academia presents the valid argument that social media for many businesses might not be the most cost-effective return on investment compared to other marketing strategies. 
This argument is especially true when remembering there's no certainty in knowing whether social media posts and campaigns are reaching the right audience.
An effective way of boosting brand presence within the dental industry is through exhibiting at a dentistry show.
The scale of the show can vary – from a global show such as the IDS in Cologne, Germany, to a more regional trade show like the North of England Dentistry Show in Manchester.
For any company that operates within the dental industry, showcases and exhibitions are one of the best ways to go. They enable conversation and engagement with dentists and dealers alike.
Benefits of dental exhibitions for visitors
Research highlights that consumers enjoy seeing products first-hand rather than just through marketing channels such as websites or a company's social media.
This research notes a list of success factors for businesses that involve themselves with trade shows and marketing events.
For one, exhibitions allow company representatives to meet their customers and partners face-to-face. This supplements the two-way communication between businesses and their customers. It allows them to encounter the brand and invokes emotional appeals.
Exhibitions are a great way to reconnect with existing customers as well as form relationships with new ones. High footfall numbers from visitors provide excellent opportunities to acquire potential buyers and form long-lasting relationships.
As well as encouraging personal interactions between company and customer, dental exhibitions allow for a business' products to be showcased in an interactive way to enhance the customer experience. 
For example, visitors can sit in the chairs and test the equipment for themselves. They can see first-hand how ergonomically suited the equipment is to their style.
And then there's the bonus of customers seizing the opportunity to ask questions they may not have thought of by just looking at a product webpage. 
An investment
Dental chairs are a long-term investment for dental practitioners and dental schools. Therefore, it's always advised for anyone looking to make that investment to attend a dental show. It could be a worthwhile opportunity to discover new brands, speak to representatives and experience the latest innovative products.
This year, A-dec will be showcasing a range of chairs and products. A-dec will be interacting with visitors at each show. They will be demonstrating the latest features on some of the dental chairs. Also, they will be answering any questions customers may have regarding the products and guiding customers to find the best-suited dental chairs for their needs.
---
For more information about the competition visit unitedkingdom.a-dec.com/myadec.