Economic turbulence – what should dentists do in response?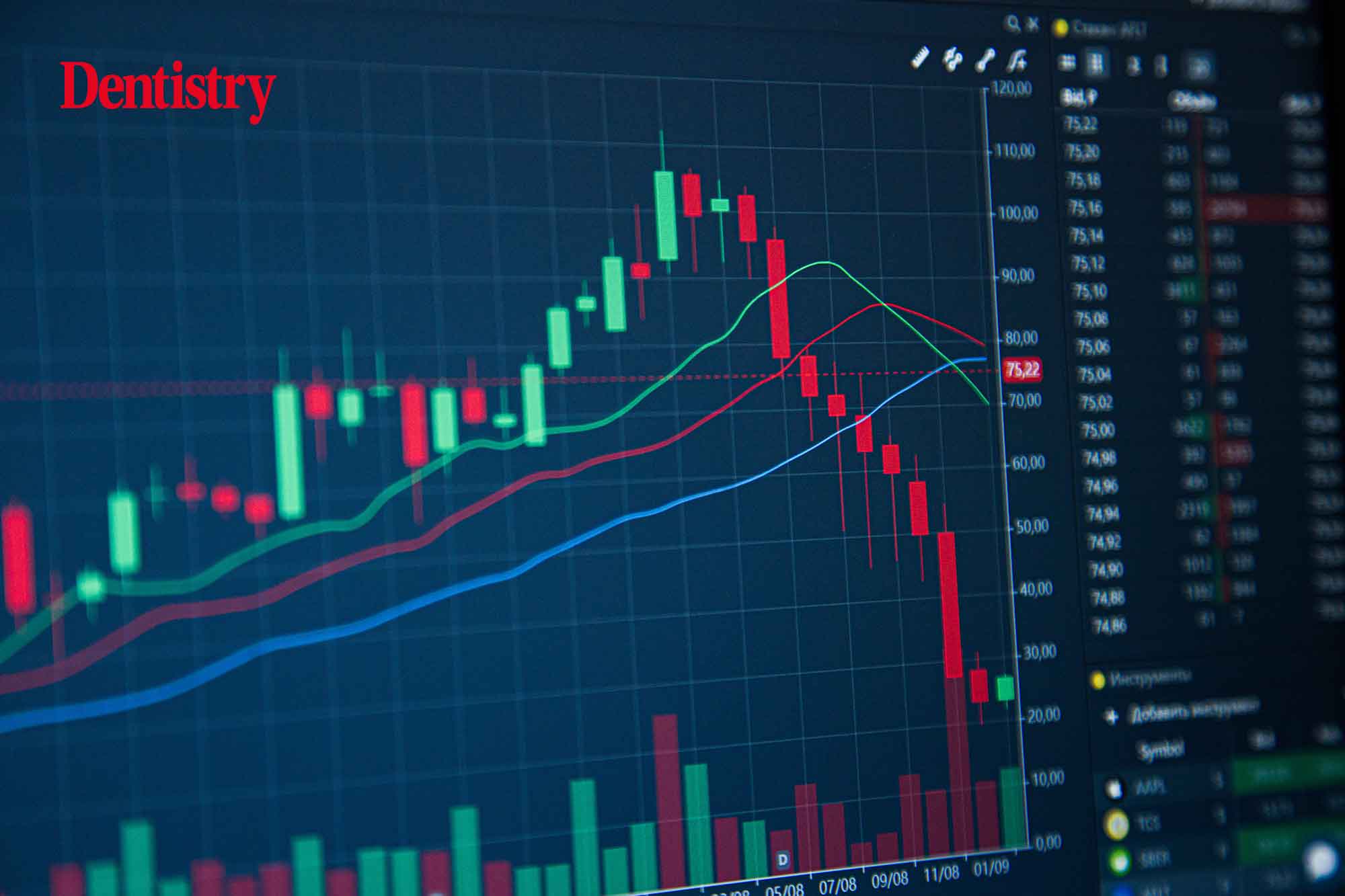 Iain Stevenson, head of dental at Wesleyan Financial Services, shares considerations on how to keep your finances stable during times of market volatility.
The current climate may leave you feeling that challenges are coming your way from every angle.
Within the dental space, there's ongoing uncertainty of practising under the NHS. Challenges rising from self-employment status of associates and the recruitment crisis among other issues.
Then, in the wider world, there's also the impacts of the cost of living crisis. As well as heightened concern about what the situation of Russian sanctions and the resulting impact on the world's economy will mean for your finances.
When there are major events going on, it may leave you feeling that all you hear is bad news and problems with no end in sight. It takes a brave or well-informed individual to decide to make financial decisions and commitments at a time like this.
Here are a couple of insights to help you move past financial planning paralysis.
Risks of holding on to cash in times of uncertainty
This is a natural response to economic volatility. Your confidence may be challenged when there seems to be a lot of movement within your investment portfolio over a short period of time.
In fact, research from Wesleyan found that in response to inflation, a significant proportion of respondents were planning to increase the amount of money held in cash rather than exploring other investment options.
The difficulty is that, in times of high inflation, cash value depreciates. This means money you hold onto as cash will buy you less currently than you were previously able to. The value of your money will erode over time.
The same principle applies to practice owners who hold surplus cash from the business in business bank or savings accounts.
During market volatility, where you might be put-off from the idea of investing, it's always worth remembering the main investment principles; such as 'time in the market' as opposed to 'timing the market'.
Markets naturally fluctuate but tend to rise over time. So approach investing with a long-term view.
Also, diversifying your investment portfolio with a mix of different investment asset classes (stocks and shares, property, commodities, bonds and cash) can help you spread and balance risk. One way to do this is to invest in funds, which often allow you to invest in multiple asset classes.
Investing offers the potential to outpace inflation rates. It grow your surplus money, but of course, any investment comes with risk. All investments can go down as well as up and you may get back less than you invest.
In this case, it's about weighing up the risk of inflation against the risks of investing. Make decisions in line with your risk appetite.
You don't need to face these decisions alone
For many of us, uncertainty tends to lead to indecision. This can then lead to missed opportunities or financial risk.
Speaking to someone who understands the implications might allay your fears. It can help put things into perspective and help you develop the best plan of action under the circumstances.
At Wesleyan Financial Services, we have a team of specialist dental financial advisers who understand your career, the financial support and protection needed to help keep your finances stable.
---
We understand you may be short on time currently with the ongoing pressures of working in a busy practice. You can book a no-obligation financial review with us by visiting www.wesleyan.co.uk/dental or calling 0800 316 3784.
Advice is provided by Wesleyan Financial Services Ltd.
'Wesleyan' is a trading name of the Wesleyan Group of companies.
Wesleyan Financial Services Ltd (Registered in England and Wales No. 1651212) is authorised and regulated by the Financial Conduct Authority and is wholly owned by Wesleyan Assurance Society. Wesleyan Assurance Society is authorised by the Prudential Regulation Authority and regulated by the Financial Conduct Authority and the Prudential Regulation Authority. Incorporated in England and Wales by Private Act of Parliament (No. ZC145). Registered Office: Colmore Circus, Birmingham B4 6AR. Telephone: 0345 351 2352. Fax: 0121 200 2971. Calls may be recorded to help us provide, monitor and improve our services to you.