Dental students in crisis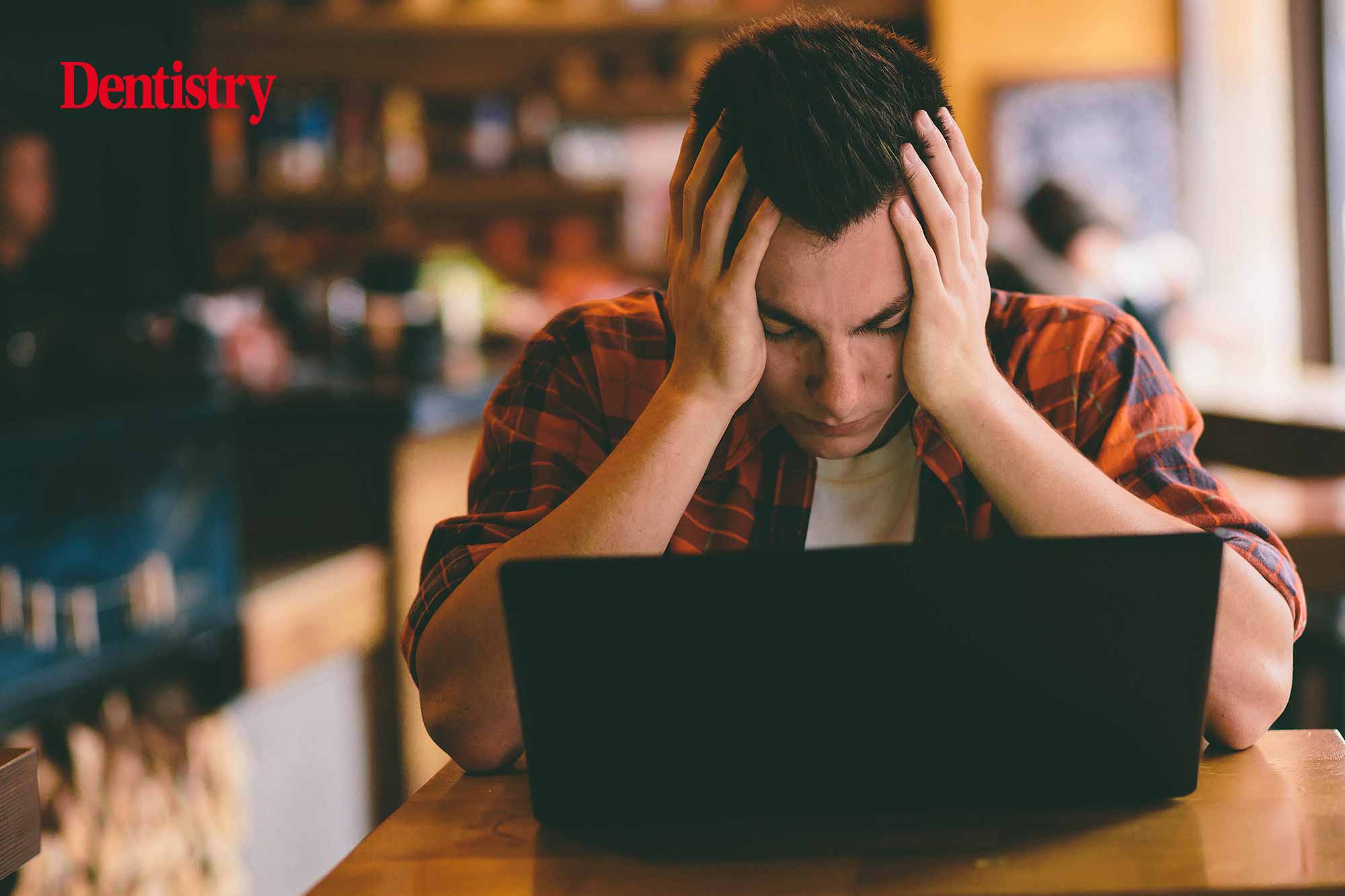 Ros Keeton, chairman of the British Dental Association Benevolent Fund, discusses the results of a recent survey into the financial and wellbeing needs of UK dental students, showing that 90% were feeling stressed and burnt out and 74% were struggling financially.
In a post-Covid world with the cost of living skyrocketing, mental health and financial wellbeing are at the forefront for many people.
In a bid to decipher how these key life factors were affecting dental students, the British Dental Association Benevolent Fund (BDA BF) commissioned a first-of-its-kind survey. The results of which have recently been published in a revealing report.
The  BDA BF conducted the survey in October and November 2021. It was designed to help the charity learn more to increase awareness and improve support.
Dr Keeton explains: 'Historically, we haven't received large numbers of applications from students. But, even pre-Covid, the numbers were starting to rise.
'During Covid and subsequently, they have risen further and continued to stay very high. That was a new trend for us. We wanted to know what was influencing that. Why was a group that we would usually have very small numbers of applications from starting to need help? What's changed for them?'
A wellbeing crisis
 Most shockingly, the report revealed high proportions of students experienced wellbeing challenges. Most notably stress or burnout (90%) and performance anxiety (77%).
Around half of students were also impacted to some degree by severe wellbeing issues such as depression (55%) and bereavement (50%).
Covid-19 had a significant impact; with 74% saying the pandemic had increased their need for wellbeing support (74%).
The transition to online classes and suspension of wider university activities were significant contributing factors. However, only 33% of students had accessed some support for their wellbeing.
'One of the most surprising outcomes for us was that students were requesting support. Wellbeing support over and above financial support,' says Dr Keeton.
'The number reporting stress and burnout was 90%, and performance anxiety was around 77%. I was both really surprised and saddened to learn that.'
While the pandemic clearly impacted the number of students feeling under pressure mentally, Dr Keeton also believes that dental students are under their own unique stresses.
She comments: 'There is a body of research that shows that academic demand impacts on wellbeing issues. Dental students are under quite high levels of academic demand. They're not alone in that, but it is an intense course.
'The academic levels that need to be met are high. Given the link between academic demand and wellbeing, you can start to see why dental students are scoring highly in this area.'
Financial stress
In terms of financial stressors, 74% of students stated financial issues impacted them to some degree during their studies. With 55% saying Covid-19 had increased their need for financial support.
The main contributing factors to financial stress were mental health (61%), family circumstances (59%), final-year funding changes (46%) and business closures linked to Covid-19 (44%).
More than half (56%) of dental students had paid employment alongside their studies to pay for their living costs. With most of these (84%) working less than 16 hours a week.
Dr Keeton comments: 'Quite a lot of dental students work alongside their dental degree.
'Many of those jobs are in the gig economy. Things like waitering and shop retail and, obviously, during Covid, access to that sort of employment just stopped.
'Many students who'd relied on that money to top up their financial position suddenly found that their method of bringing in this additional income disappeared overnight.
'They would've been on zero-hour contracts. A lot of them wouldn't have been furloughed, so the just money disappeared.'
Support gap
Older students (25+), international students, postgraduates, those taking dentistry as a second degree, carers, and those with less access to parental income streams were also more likely than the average respondent to have unmet support needs.
Despite this, 51% of students stated they had not accessed financial support.
'There is a gap in those who need support and those who are actually trying to access it,' says Dr Keeton. 'That tells us we really need to let students know where support is available and how to access it.
'People are often quite keen to try and manage it themselves. That's great to a degree. But that then impacts back on their mental health.
'So, we need to say to students: "It's okay not to be okay". It's okay to ask for help, and these are some of the places you can go to get it.'
Impact on studies
A large number of respondents (40%) said they considered withdrawing from their dental degree. Most mentioned the same financial and wellbeing issues noted previously as possible barriers to completion.
However, respondents mentioned broader issues related to academic performance. Such as quality and standards of their work, the required clinical skills, and imposter syndrome.
While it's not clear if this translated into more actual withdrawals than usual, this was a key issue Dr Keeton felt needed to be addressed moving forward.
She says: 'Whether any of those students did go on to drop out, I don't know. But that's a very salutary figure.
'I think we need to reflect on it and understand it more as a profession. It's a lose-lose situation if students drop out, so we certainly don't want to be in that position.'
Supporting dental students in the future
Students were asked to identify gaps in the support offering and describe where there might be further opportunities to support their wellbeing and financial situation, and these insights were invaluable.
Dr Keeton explains: 'Students told us the sorts of things that they were calling for. So we haven't got to go out and decide what those are.
'They were things like talks and advice on financial and wellbeing management, promotion of a positive study-life balance, more community and peer support, more communication and more signposting. They are telling us what they need, and none of those things are impossible.'
Students frequently mentioned the need for improved institutional awareness (among staff and students) and recognition of the pressures and wellbeing issues impacting them.
Delivering in-person talks and workshops within dental schools on financial/wellbeing management and how to access support was suggested as a solution.
Another prominent theme is related to the culture within dental schools, in particular staff attitudes towards wellbeing issues.
Students wanted a more accommodating culture to help cultivate a positive study-life balance. As well as clearer and more manageable academic expectations, and a more supportive and positive approach to mental health challenges from dental schools and staff.
Some felt they would benefit from more funding or signposting towards counselling, therapy, or other professional wellbeing services.
Other suggestions included more protected breaks and time-off to rest to offset burnout. While others wanted to integrate financial and emotional wellbeing into their courses.
Bridging the gap
Many students also mentioned funding as an important issue. With this particularly being the case for those who felt they had different circumstances to those of the 'typical' student.
This included older students with dependents, those taking dentistry as a second degree, international students whose family circumstances had changed, those with caring responsibilities, and fourth- and fifth-year students who needed to supplement their income by working alongside their studies.
Dr Keeton says: 'There are a lot of resources out there. So it's not about needing new services and large amounts of investment.
'The gap that we collectively have got to bridge as a profession is not insurmountable.
'What we need to do now is work with universities so that they signpost students to the resources that are already available.
'Dental students can contact us through several means, including the website. But also they can phone us up or talk to us online. Or they can go directly to our Wellbeing Support for Dental Teams: A UK wide resource guide – www.supportfordentalteams.org.
'Overall, this report reinforces the pressure and wellbeing issues that we have in not just dental students, but in the profession as a whole.
'It reinforces our understanding of how difficult the scenarios are that people are facing. And how anxiety-making they are.'
'Its okay not to be okay'
'We, in the UK, need to say: "That's not a good place for a profession to be in",' Dr Keeton continues. 'And we need to look at ways that we both train and support younger dentists particularly through that.
'We must not brush this under the carpet. We need to take it head-on, be open about these challenges as a profession and say: "Its okay not to be okay".
'Then we need to encourage open dialogue. Whether that's in a clinic, tutor group or peer review group, where people can say: "Actually, I'm finding this really tough at the moment". And that we have mechanisms of collectively supporting each other in that.
'I hope that the profession collectively responds to the survey.
'We have got a real opportunity to take this piece of work and say: "None of us wants to read this, so what are we going to do about it?"
Whatever part we play, we can ask, what's my contribution? How can we help with this? Because I think that's where the answer is – it's in the shared response. It's not about passing the buck.'
---
To read the full report visit the BDA BF website here www.bdabenevolentfund.org.uk/news/uk-dental-students-missing-out-on-vital-support.
The BDA Benevolent Fund has a range of financial and wellbeing support on offer for UK dental students.
Dental schools and universities are invited to connect with them to discuss how to collectively signpost their services to students. Visit www.bdabenevolentfund.org.uk/contact-us or call 0207486 4994.