The Smile Foundation – effecting change with energy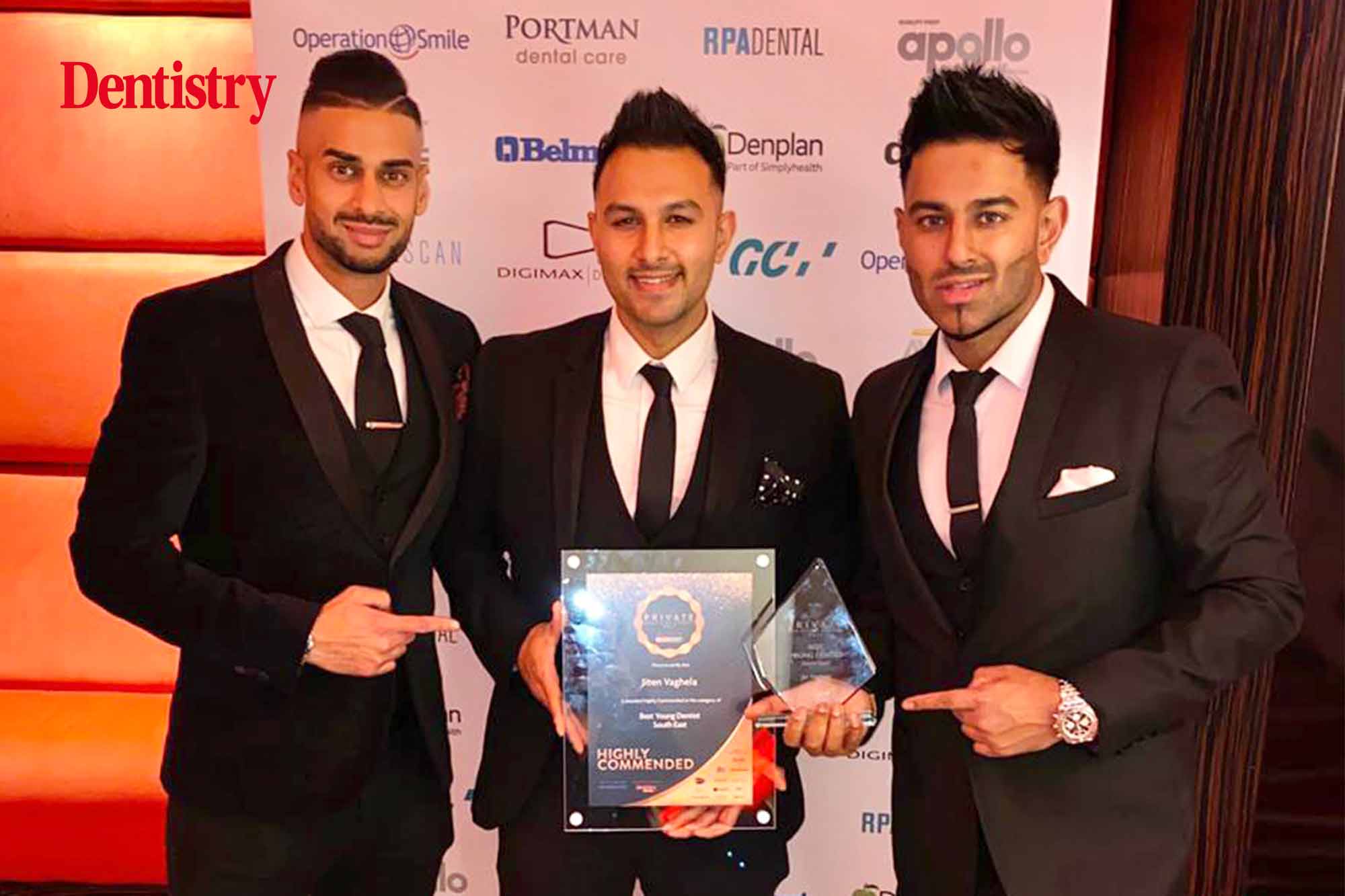 Dentists Kish Patel, Jin Vaghela and Jit Vaghela share their vision of collaborative philanthropy and discuss the importance of building deep professional connections.
A trio of entrepreneurial dentists are hoping to 'bring a smile to communities round the globe' with a fresh approach to helping charities – and they're looking for the world of dentistry to help them achieve it.
Kish Patel and Jin Vaghela are the founders of Smile Clinic Group. Since qualifying together from King's College London in 2007, they have gone on to create a string of dental clinics nationally, impressively tripling the number of practices to 15 during the pandemic.
They now have their sights set on reaching 20 by the end of the year and will continue expanding to 40 via sustainable growth.
The multi award-winning duo also run the well-established Smile Clinic Academy. Founded in 2019, the dental education facility too has won them accolades, delivering a unique portfolio of dental training courses across the whole of the UK.
Kish and Jin are a powerhouse of all things dental. The duo's distinctive brand, endless energy and impressive business acumen has meant they are widely considered next generation thinkers, continuing to raise the game in dentistry.
And it is thanks to these successes that they are now able to turn their attentions to a more philanthropic project – The Smile Foundation. This is a registered charity that is powered by the same enthusiastic approach they have to business. But this time raising funds and awareness of a number of charities.
When it comes to building a brand, they understand how to thrive. With both sets of parents qualified pharmacists who ran their own businesses, the strong work ethic has evidently filtered down.
And their appetite for changing things up remains unsated.
Seeking opportunities
Not ones to rest on their laurels, they view their clutch of business successes as the perfect springboard to effect change for those who most need it.
This is why they are choosing to help the charities close to their heart whilst seeking opportunities to collaborate across the profession and within the industry.
Roll back a few years and the pair met on their first day of university, eventually going into business together early doors. Since then, they have been inseparable. Despite both admitting they are polar opposites and with families of their own, they continue to share the same values and vision – their paths are completely aligned.
Citing a late friend (the Smiling Monk aka Jigar Shah/Janakinath Das) as their inspiration, they say: 'He lived his life smiling and serving others. His fundamentals for living a fulfilled life were association (who you surround yourself with to build a strong team to help achieve your ambitions), balanced mind (this is the key to life itself) and contribution (giving back to others).'
For the greater good
With these three principles central to what they do, Kish and Jin believe The Smile Foundation can help support charities whilst also bringing the whole dental profession together.
Kish says: 'Our plan is to raise awareness and funds through a variety of methods. Our practices and The Smile Academy will handle donations.
The Smile Foundation will also hold a number of fundraising events throughout the year. These include a football tournament, a T20 cricket tournament, and a golf day between various dental corporates, companies and academies coming in 2022. For us it is about creating collaborative, positive events within the dental community for the greater good.'
So, how will those distinctive qualities that set them apart in business translate to The Smile Foundation?
Jin says: 'In order to create something unique and special, energy and passion are key. We are firm believers in the law of attraction and in what we do. So we hope this is enough to attract the right people. With the right people around us and the right energy, we are able to do incredible things, and this is what we believe we can do with The Smile Foundation.
'Thanks to the strong network we have in the dental community, we look forward to being able to connect the profession with a strong purpose of serving the greater good. Collectively, dentistry is first and foremost made up of healthcare professionals whose primary focus is to care. This is the ethos we have at Smile. We are keen to translate this same ethos to help communities around the world.'
Future of dentistry
The pair have always been involved in charity work in some shape or form. But having built on their experiences as the Smile brand has grown, only now do they feel they are in a position to effect real change.
Real lightbulb moments have offered themselves up along their journey. But when it came to appreciating the scale of what they could achieve, it was the attendance at a dental forum that really opened their eyes.
Kish says: 'We were at a forum – an annual event where companies and suppliers are given the opportunity to have access to dental groups and corporates in the UK. We were discussing the future of dentistry with our colleagues when it dawned on us.
'In attendance were some of the biggest dental corporates in the UK as well as global companies. All of whom have an incredible net worth and a huge network. It also happened to be the case that we knew a lot of them personally.
'The majority of corporates and companies have an amazing corporate responsibility platform and are already doing inspiring charitable things. It was at this event that we realised how The Smile Foundation can help connect a lot of these companies and corporates to team together to help raise funds and awareness on a really large scale.'
Know your 'why'
Known for 'constantly pushing the boundaries and raising the game in the sector', they also want their charity to excel in its aims.
'At Smile, our vision is to inspire the next generation of dentists. We also want to provide exceptional care for patients, and ensure all our practices are prepared to innovate in dentistry. Our ethos of patients always come first and has been the driving force behind our journey and passion for dentistry.
'This driving force is the same for The Smile Foundation. We always say, do things for the right reasons, and it is important to know your "why". Without this, it is easy to lose track, focus and purpose. This is why we have chosen to support charities – Macmillan Cancer Support, Wells on Wheels, Dentaid and Grief Encounter – that are close to our hearts and therein lies our "why".'
Connections and communications
A key part of their ethos is to roll out their patient-centric focus beyond the surgeries to level up inequalities.
They explain: 'It is all of our duty to redress inequalities; in dentistry, we see a huge amount of this. This same strong ethos is at the core of our dental clinics and our Academy. The Smile Foundation will have much the same approach. And only by addressing these issues, raising awareness and helping fund their efforts can we make a difference.'
Communications and updates about the work of The Smile Foundation will be manifold across all channels, including social media, on its own website and within dental journals. They are keen to get as many dental professionals involved as possible.
Kish explains: 'We have a strong social media presence. So we will be carrying out updates about events, sharing newsletters and information about monies raised through our Instagram profiles. In addition to this, our website, www.thesmile.foundation, will also have regular updates from our charities, and their upcoming events.
'From our connections within the industry and via our own individual networks, we can help others. A lot of our friends and family are heavily involved in charities. For example organising events and being charitable board trustees. With their experience and knowledge, we have faith that The Smile Foundation will grow and serve its intended purpose.'
---
Follow Dentistry.co.uk on Instagram to keep up with all the latest dental news and trends.