Delivering the highest levels of care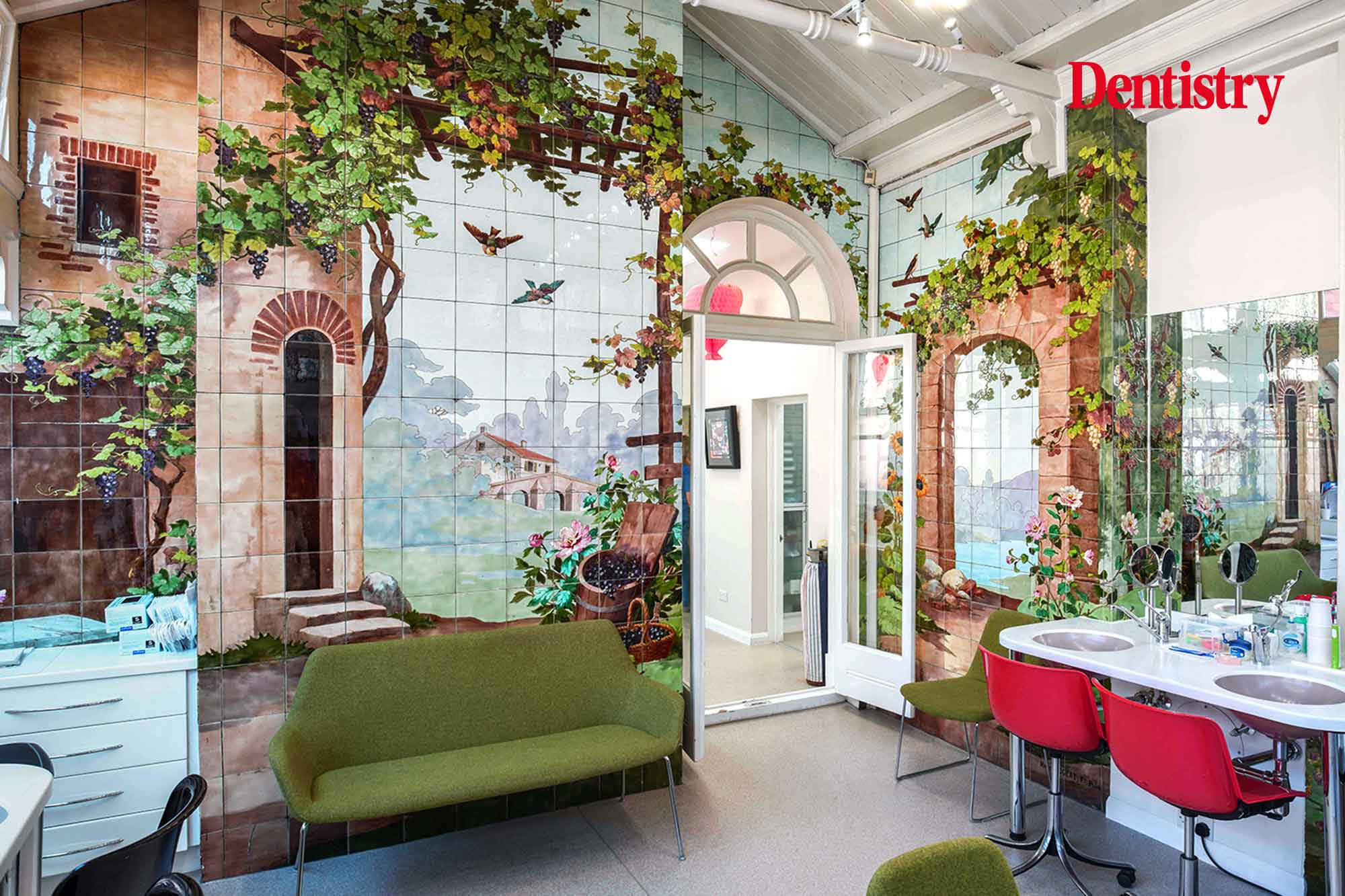 Julian English speaks to Noushin Attari of Weymouth Street Paediatric Dentistry about delivering exceptional care for children.
It is no secret the pandemic has had a profound impact on children's oral health and access to appointments.
Dr Noushin Attari is principal at Weymouth Street Paediatric Dentistry, the oldest private paediatric dental practice in the UK and part of the Dentex group.
Julian English caught up with her to discuss the practice's recent success at the Private Dentistry Awards. As well as her unique approach to paediatric dentistry and the importance of preventative care in young patients. 
Congratulations on winning at the Private Dentistry Awards 2021. How did it feel?
Well, it was amazing!
Despite the obvious rewards from winning, we historically haven't entered into awards. Mainly because of the time commitment involved in putting a submission together. But there was also an element of needing a push to put ourselves forward.
We are part of the Dentex group and that push came from the Dentex marketing team.
They not only encouraged us to enter the awards, but heavily supported in the submission process.
After a full day of dentistry, I don't have the time to pop onto Powerpoint or Indesign and create a considered and immaculately presented award entry!
Throughout the process the marketing team prompted us to include information we had not considered. Our entry was vastly improved from what we would have submitted on our own!
They created this beautifully designed, informative pack. It showed what we do in a way that would resonate with the judges. 
On the night it was fantastic to win. There were 10 other practices from Dentex shortlisted as finalists so there was a huge group of us there, along with members of the support team.
We sat together and celebrated each other's successes. It was fantastic to network with other members of the Dentex community. It was a really lovely vibe.
Would you enter again?
Definitely…with support from the Dentex team!
It is such a wonderful feeling to win, and a real boost for all the staff in the practice.
The team has worked incredibly hard over the last two years, in such trying circumstances. Winning the award gave much deserved recognition to everyone here.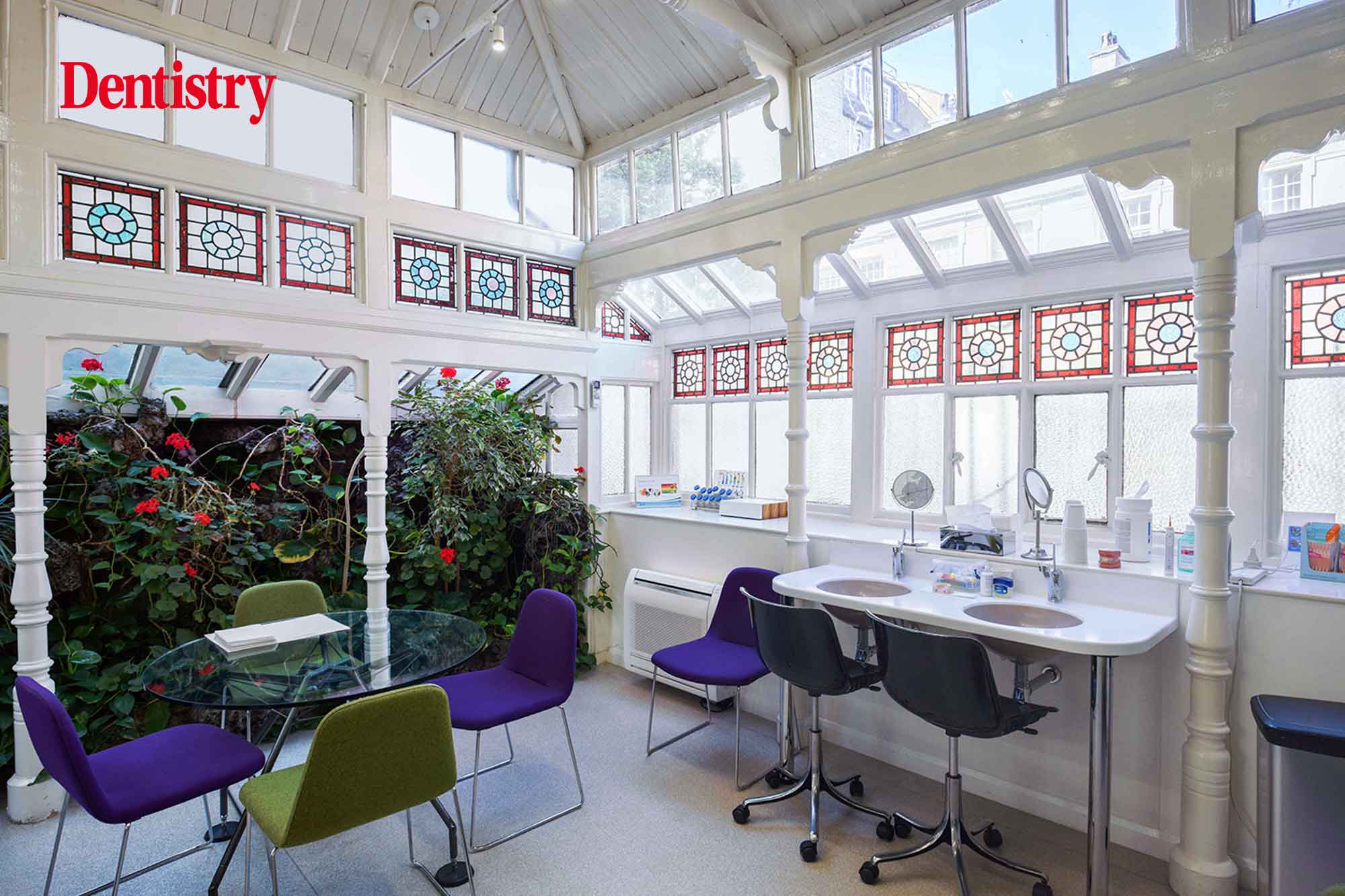 Your practice is the oldest paediatric private practice in the UK. Tell me a bit more about your approach to children's oral health?
We are focused on preventive care and education and do everything possible to prevent cavities.
When patients are referred to me, I always tell parents that success isn't me carrying out the treatment, or even their child being pain free. Success is in a year, two years, or three years when their child comes back for a routine check-up and they don't have any cavities. 
We have a very strong oral hygiene programme, based on the American system.
Every child that comes in for a routine check-up, sees the hygienist in a designated oral hygiene room as a part of that check-up.
It is built into the fee. And we provide them with all the tools they need to maintain good oral hygiene. This includes toothbrushes, toothpaste and floss.
We are advocates for educating on oral hygiene and creating good habits at a young age.
We have developed our oral hygiene advice and perfected it over many years. All the advice we give is also provided in writing, because we appreciate parents are busy and they often aren't the only ones in charge of the child's oral hygiene. It can be another parent who could not attend the appointment, a nanny, a grandparent or someone else.
We have flash cards, sugar jars and disclosing agents to help educate the kids and the parents.
We regularly have parents tell us the oral health advice we give is a huge motivating factor for them attending the practice. 
Can you talk me through the patient journey for a child coming into your practice?
This may sound both obvious (and challenging) but the appointment needs to be fun! 
Our staff are always friendly, smiling and welcoming. This goes a long way with children, and their parents who can be anxious too.
Pre-pandemic, we never took our patients directly to a surgery. They first went to our hygiene room, which is less clinical and more artistic in design. It has plants, games and a beautiful mural on the wall.
We talked about oral hygiene in an age-appropriate manner, for example flashcards for the younger kids and quizzes and questionnaires for our older patients.
By the time they went into the surgery, they were relaxed. Many of their apprehensions and concerns had dissipated.  
Some of our patients do arrive scared and are often crying. Sometimes they have had a previous dental experience with pain.
We treat them differently, responding to each child's needs. We use desensitisation techniques to acclimatise them and acknowledge their worries.
I guarantee to them that they will leave smiling and laughing and they always do. And no we don't use nitrous oxide to get the promised result!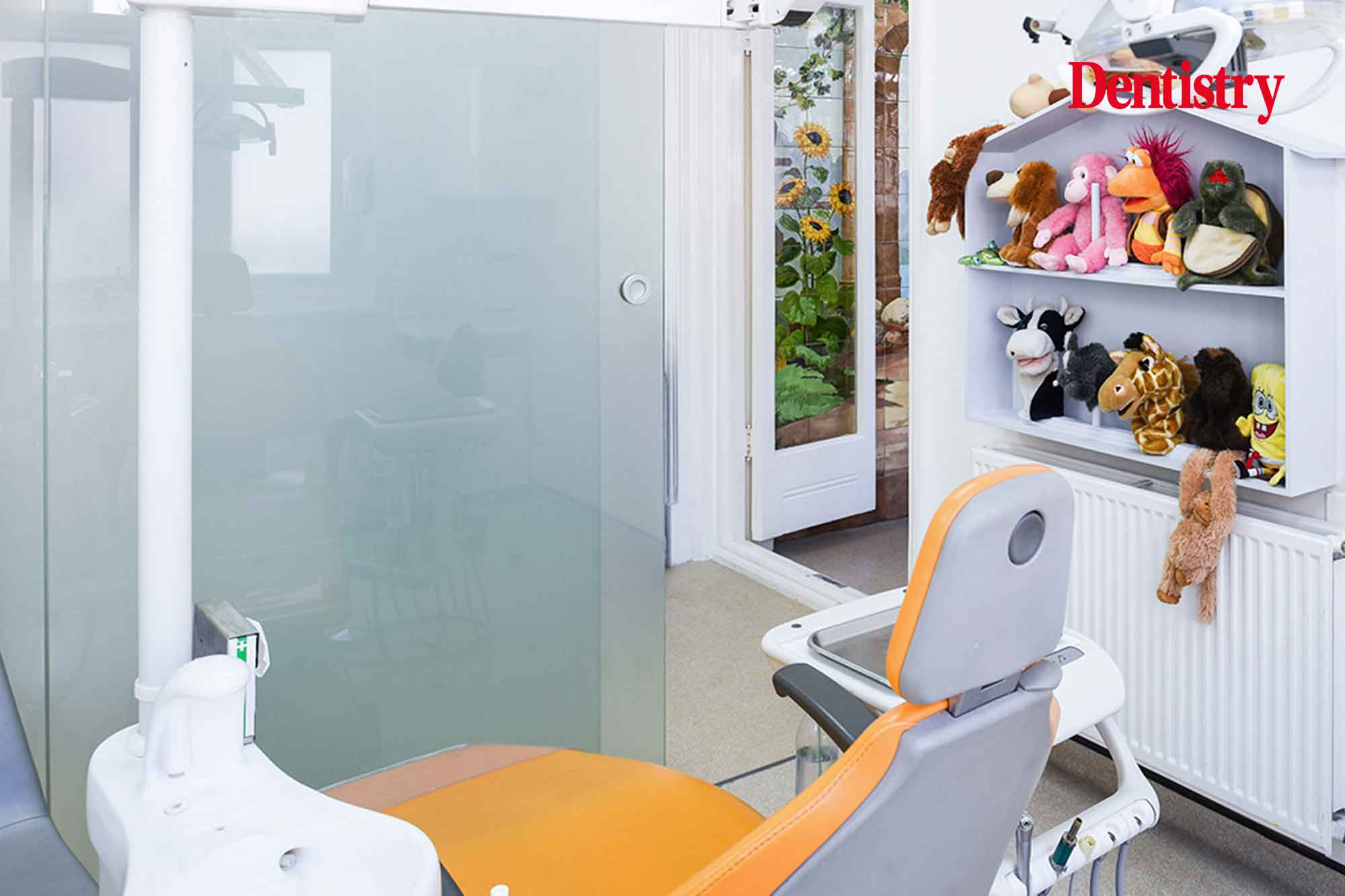 What advice do you have for practices that are looking to do more paediatric dentistry?

 
If you're transparent and educate on the value of what you are providing, you'll be surprised at how parents are willing to spend.
But you have to make sure parents get value for money. And you have to make sure kids see a hygienist so you create a foundation for good oral health. 
It is hard to flip from seeing an adult to a child. You have to gear everything towards children, the language and energy changes and the switch is daunting and taxing.
In my opinion, setting aside time dedicated to paediatric dentistry would work best. For example, a day with after school slots solely for paediatric appointments.
It would mean kids don't have to miss school. Life is easier for parents and the dentist is able to focus on gearing their language and manner to young patients.
Paediatric dentistry is a mindset for dentists. It requires an adjustment, but it is very rewarding.
What types of trends have you seen in the last 12 months?
Neglect of children's teeth, particularly baby teeth, is unfortunately not new. I saw it so much before the pandemic.
However, the issue is being compounded by the fact that many patients cannot see a dentist close to them anymore.
It seems as though a lot of dentists are picking and choosing who they want to see and patients, particularly kids, are suffering. It is so unfair.
Looking forward, what do you hope to see in the next 12 months?
Well, I reckon it's sadly going to get a lost worse before it gets a lot better.
Orthodontic delays are about three years currently for kids, which is chronic. I think we're going to see a lot more emergencies, more abscesses and similar conditions consistent with patients not seeing a dentist. The little problems, if left untreated will get worse.
One of my biggest hopes would be for someone to sack Doctor Google.
There is a lot of false information out there. For example, parents come to me regularly saying fluoride is poisonous so they won't use it on their kids. When I look in their kids' mouths, I see ear-to-ear decay.
Is there anything that you find particularly challenging about your job and how have you overcome it?
When I became a dentist 30 years ago, things were very different.
I became a dentist to do dentistry. But these days you also need a business degree if you want to run a successful practice! The amount of paperwork is huge; and the time it takes to navigate the committees, red tape and regulations is all consuming.
I found it began to take the enjoyment out of a job I loved. That's one of the reasons I joined Dentex.
We were one of the first practices to sell to them and I cannot speak highly enough of them. We met the founders and liked them. And we liked the idea. None of that has changed since joining the group.
We have kept our unique identity. Nothing in the practice has changed, but we now have all this incredible support.
From the marketing team assisting with award submissions, to HR helping fill vacancies, to CQC and Covid-19 regulation support from the compliance team, it is a fantastic community and one I am proud to be a part of.
I'm such an advocate. There's even an interview with my husband and me on their website!
When dentists, colleagues or friends ask for my advice about selling, I always say do it. It takes a lot of the headache away; I haven't looked back.  
---
For more information on Dentex visit www.dentexhealth.co.uk.
And to find out more about Weymouth Street Paediatric Dentistry visit www.wpddentistry.co.uk.