Mastering Your Invisalign Business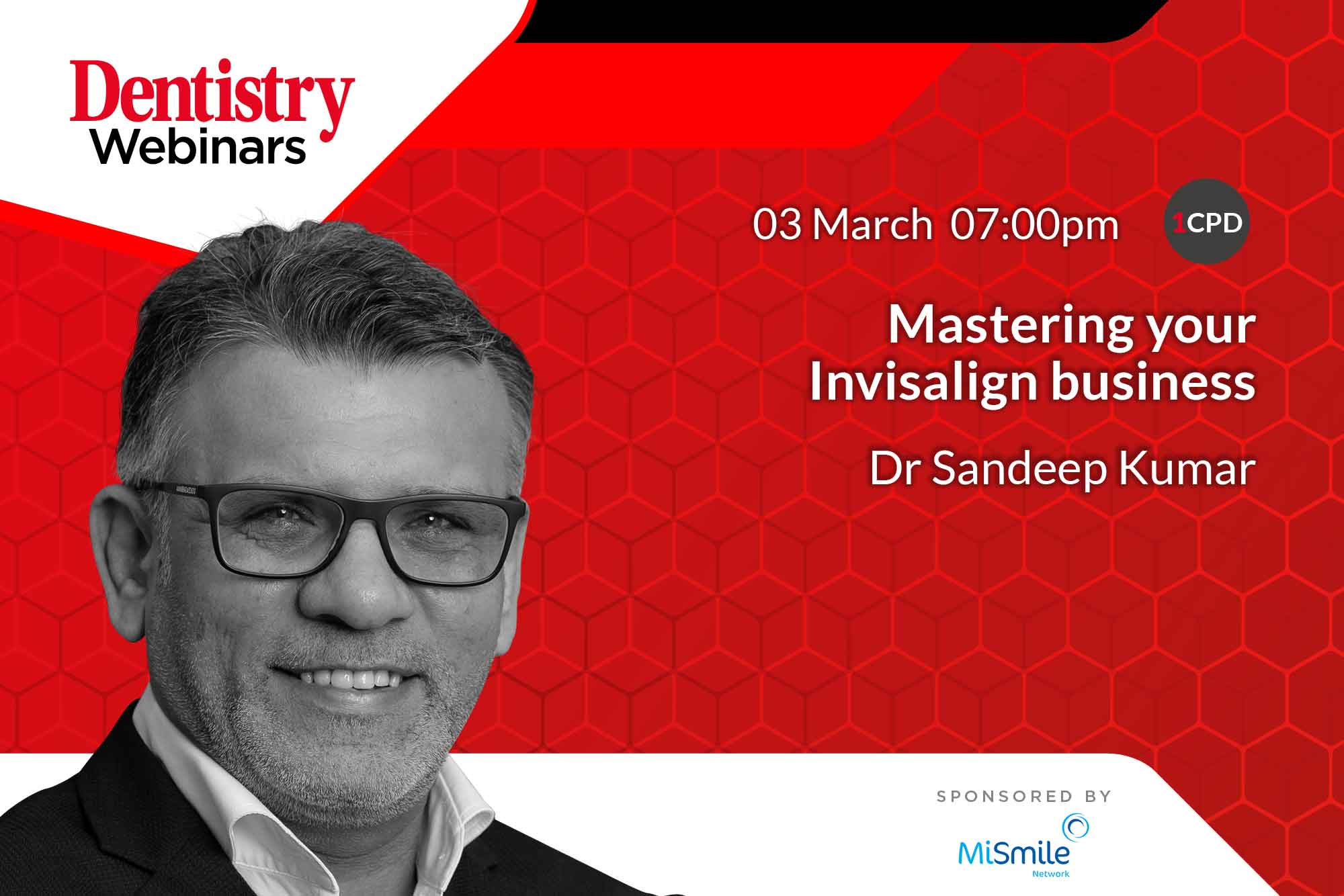 Join Sandeep Kumar as he introduces his course Mastering Your Invisalign Business during a free webinar at 19:00 on 3 March.
Understand the commercial opportunity Invisalign can unleash within your practice. Sandeep Kumar will provide guidance on what to consider to fast track that growth.
Learning outcomes
Discover how to build a £1m+ Invisalign business
The secret formula – the right people, in the right place, with the right motivation
Building successful systems and processes, and embracing the digital workflow
How to create and implement the perfect patient journey
Driving new patient enquiries from the inside out, to create the greatest ROI.
Sandeep Kumar
Dr Sandeep Kumar is one of the UK's leading Invisalign Diamond providers. He has created more than 4,000 beautiful new smiles with Invisalign in his private clinics.
Sandeep is a trailblazer in the world of Invisalign.
Originally from India, Sandeep came to the UK in 1999. He qualified with the GDC in 2000 and on the lookout for his next opportunity, bought his first practice in 2003.
More than 20 years later and after recognising the huge business potential Invisalign could bring, Sandeep has built his success around the clear aligner brand. He has inspired and encouraged those around him to do the same.
Founder of three successful private clinic brands, the Mismile Network and the Mismile Academy, Sandeep also shares his thoughts and opinions with the wider industry. He is often found on stage speaking and training others on the opportunities Invisalign can harness.
---
To register for this webinar, simply visit www.dentistry.co.uk/webinar.
Catch up with previous On Demand webinars