Pinterest board at the ready…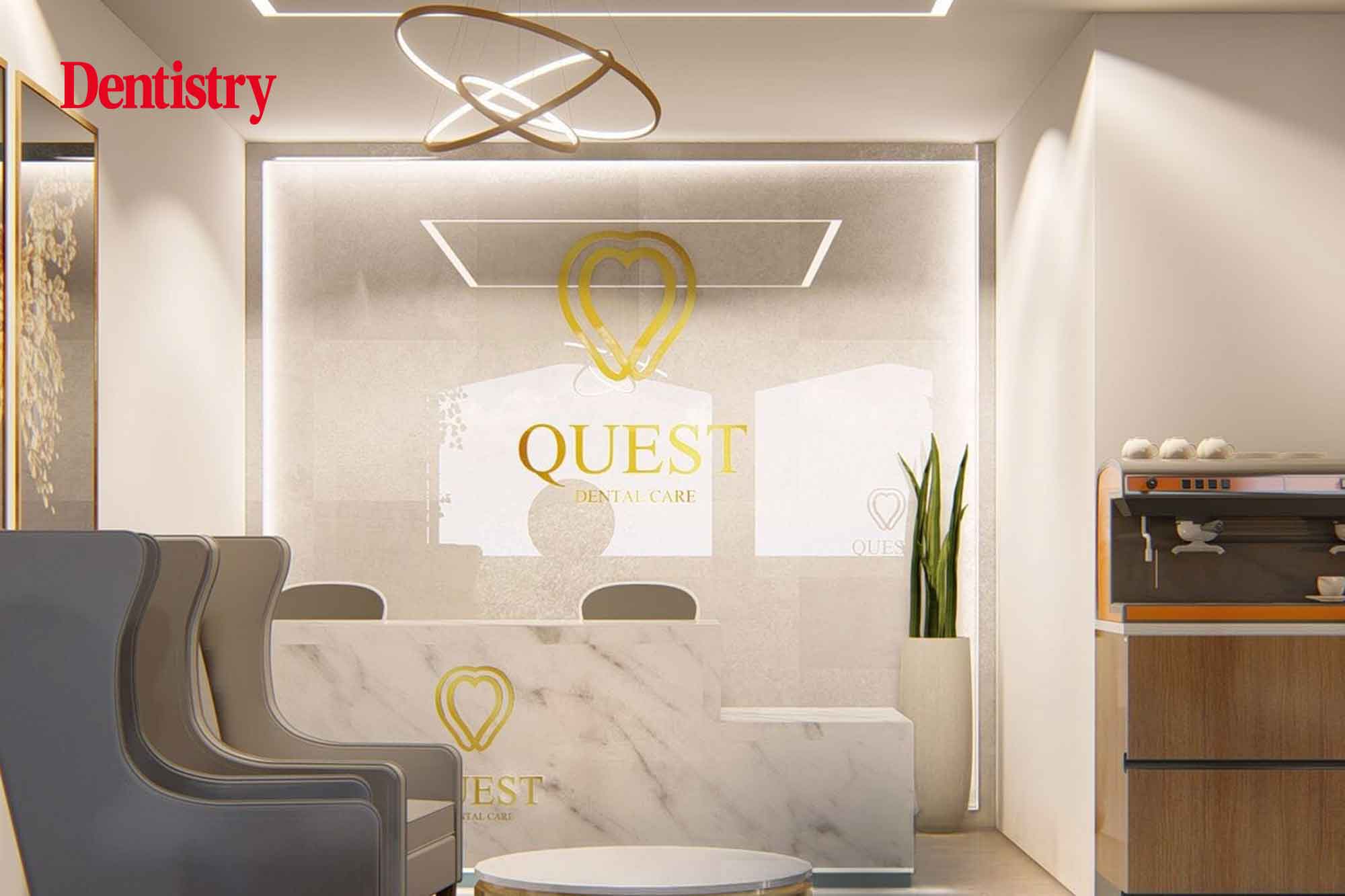 Kirsty Hague looks at how practices are using unique and original design ideas on Pinterest to attract new patients.
As it is getting more and more difficult to gain access to NHS dentistry, especially throughout the Covid-19 pandemic, it is no surprise that many people are looking at private options.
Coupled with the fact that lockdown has given time for more of us to assess our appearance and smile, private dental care seems all the more appealing. Patients are so much more educated and savvy about their choices when it comes to aesthetic treatments and smile makeovers. Whilst reading online reviews may make a huge difference to a patient's choice, it does go way beyond that.
As well as great service and treatment, the look of your dental practice plays a large part in the overall impression for your patient.
The interior design, atmosphere, colour and aesthetics can help your patients feel relaxed and comfortable and put them at ease. Lighting fixtures are equally important. Practices can use them to dramatically define and highlight areas and set the mood and ambience. When using light with certain colours, you can create a memorable design that can leave an impression.
Ergonomics and design both teach us that design can have an effect of how people feel. Many dentists are now considering this when designing their dental practices.
It is essential to take the whole experience into account. An easy way to do this is with design and décor. A stylish reception with comfortable seating and beautiful reception can help make a patient feel welcome.
If a patient enters the practice for a smile makeover, the look of the practice is of utmost importance.
A sleek, modern appearance gives an aesthetically pleasing impression. From a smile perspective, the two effectively go hand in hand.
And if the patient is contented and at ease, they are more likely to choose to be treated at your practice.
Design and décor
When it comes to looking at the design, décor and refurbishment of your practice, using Pinterest is a great starting point.
Pinterest is not just a platform to view pretty images. It is a great starting point when you want ideas and inspiration.
You are able to pin images you like and create a board and share it with members of your team. It enables you to think about and consider every detail. It is the small details with a design project that make all the difference.
If you visit a retailer or a restaurant, what makes you stop in your tracks and think wow, that looks amazing, or that's really original?
You can apply the same scenario to a patient visiting a dental practice. It's not usually just a logo. But something more than that and it is the finer details that stick in a person's mind; a stunning feature wall, a unique piece of art, original lighting, sleek cabinetry or a beautifully designed reception that has that something extra.
Many dental practices would all look identical in the past with neutral colours and generic décor. Nowadays, a contemporary dental practice can make you stand out, with bolder designs and eye-catching pieces.
Historically, dentists think they've got to go to an architect. Or they need a very expensive interior designer. But with Pinterest, you are able to gather all your ideas and inspirations on a board and present them to your equipment supplier.
Many dentists therefore come to us with strong ideas of their own already. And actually, if they can do that and come and talk to Hague, we can help make that a reality without spending too much money.
It is an option to consider if you are sticking to a budget.
Experience and service counts
With over 20 years' experience, Hague has been providing a range of bespoke solutions that reflects the ever-changing needs of our customers, in today's fast-changing environment.
As well as helping you with the furnishing of your practice, we are able to help with the design, equipment, ergonomics, engineering, technology and digital solutions. This will help to create a practice that you are proud of.
In fact, just about every aspect of practice development and design are drawn together. They can create a successful dental practice with that 'extra' aesthetic appeal.
Each plan is therefore bespoke to the practitioner and designed around the needs of the individual. From complete designs for the practice to planning, to installation and project management.
---
For more information on how Hague Dental Supplies can help you create that bespoke and individual dental practice, visit haguedental.com, email [email protected] or call us on 0800 298 5003.