Why Cefla's lean manufacturing and 'just-in-time' production is key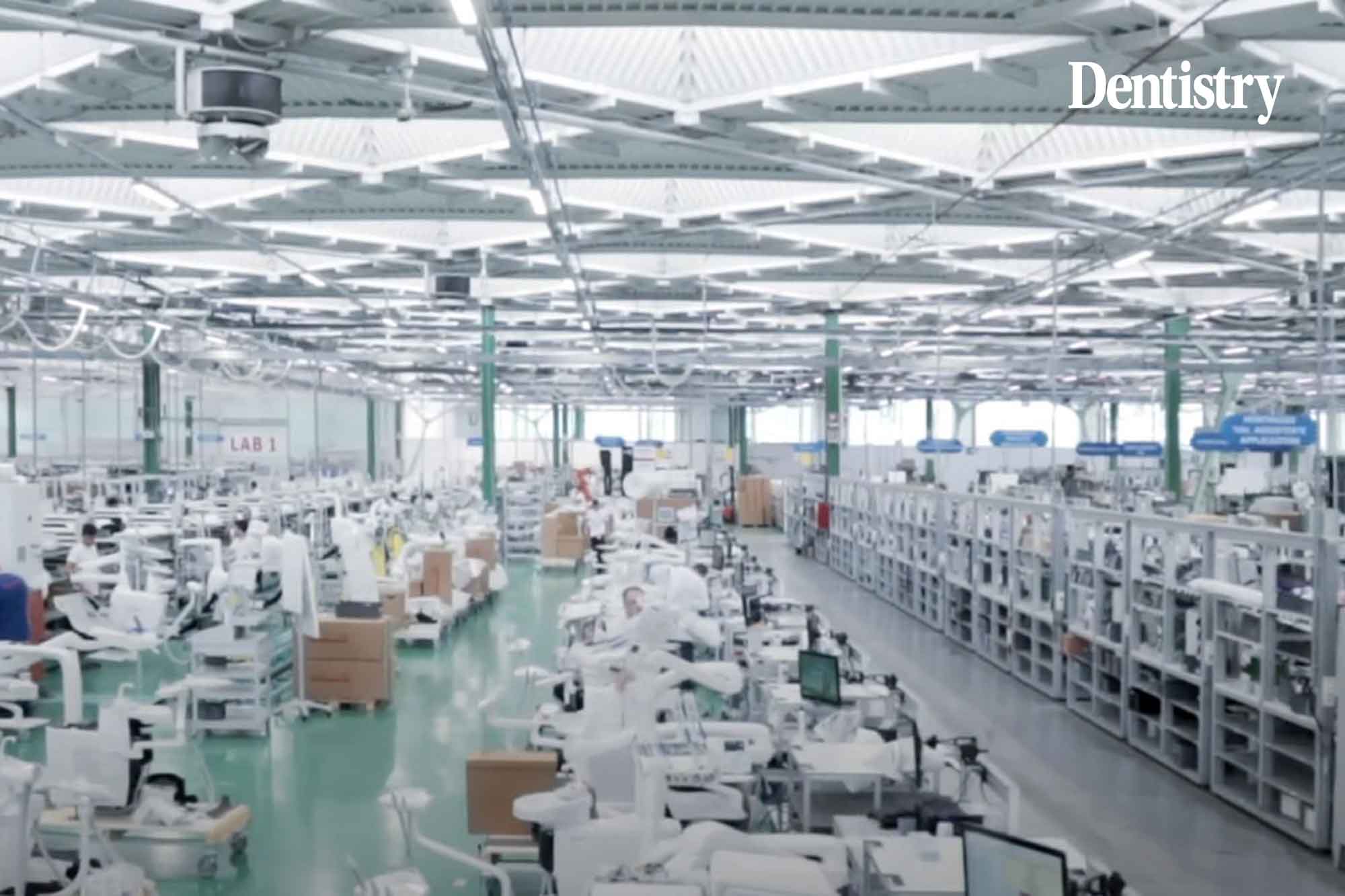 Pete Higson explains why Cefla's 'just-in-time' production is helping to ensure practice owners receive reliable and timely capital equipment.
Since practices have reopened after the initial COVID lockdown, our experience is that the aesthetic, restorative and private dentistry sector has seen significant growth and development. Turnover has grown and income levels have surpassed those pre-COVID.
Of course, initially the consequences of the pandemic on dentistry concerned all of us.
But after the lockdown eased we have seen private practices becoming busier than ever. Many are recovering from any losses in the first three months after reopening.
For associates however, this has forced a rethink. Many were rocked by the uncertainty caused by lockdown.
As a result, we received many enquiries from associates who approached us to explore the potential of setting up and kitting out their own practices; a process that is far from easy and comes with a host of new challenging responsibilities.
Despite the fact that, on average, it will cost more than £500k to get a project up and running; we have, reassuringly, been part of many new exciting ventures both in 2020 and 2021. From associates stepping out on their own, acquisitions needing a total re-brand, and principal dentists expanding their own brands.
The impact of Brexit
One question that keeps cropping up from our clients is, unsurprisingly, Brexit and its impact on the supply chain.
I am not disputing that Brexit initially led to some longer lead times. Typically it would add seven to 10 days to delivery; but that was primarily due to the fact that everyone was getting used to all the additional paperwork required.
Now it really has little effect on capital equipment coming into the UK from Europe.
However, practice owners need to have a clear picture of what the supply chain landscape is before venturing into any capital purchases.
Our experience working with Cefla, which produces more dental treatment units in Europe than any other manufacturer, is that made-to-order is key to addressing supply chain issues.
Not only that, you get equipment to your precise personal specification. So in the case of a dental treatment unit – you choose your delivery system, the dynamic instrumentation order in which it appears on your doctor's table and nurses module, what suction you wish to work with, the multifunction foot control style, the shape and configuration of your upholstery and of course the desired colour. You name it and Cefla will tailor make it for you.
It could be seen as the couture of dentistry. But without designer prices.
The whole process of ordering, planning, manufacture and delivery takes just six to eight weeks from commitment to dispatch.
Spare parts
Other benefits to factor in are the fact that units from Europe travel by road (rather than relying on sea containers). This also makes it easier to create an accurate delivery schedule.
And spare parts for the equipment are also far more readily available. With a made-to-order product, every component is logged during the manufacturing process. They can be easily specified and delivered.
Furthermore, there is a central UK store for spares. It carries around 200k worth of components for many lines, new and old. This gives users the confidence in fast efficient and responsive support.
It is much harder to predict deliveries when you order capital equipment from further afield. Here a standard product comes from stock and takes about two months to arrive. More recently with components issues this is taking over four months.
When it reaches the UK, the product is then modified with components such as electronic dynamic instrumentation, micro motors and suction systems all added afterwards.
Distributors of such equipment may also struggle to get the right spare parts. This then makes repairs a lot more stressful for practice owners in the UK. And many cannot afford hours, let alone weeks of downtime.
Cefla processes
RPA Dental can only achieve premium standard of service and delivery by working with companies that have developed exacting standards of manufacturing and operate a turn-coat operation.
Cefla – which has a dedicated manufacturing plant in Italy – produces the Stern Weber, Castellini and Anthos brands. As well as Newtom Myray and Mocom completing the digital packages.
As a leading manufacturer Cefla designs a pipeline of advanced production techniques and processes. These allow for the speedy and efficient production and delivery of all custom made dental units. This means that even in the current challenging climate they are able to complete the whole manufacturing cycle within six to eight weeks from order to delivery at the practice.
By working with RPA, and through them Cefla, practice owners can also choose all equipment specifications that work best for them.
Cefla also makes all its own electronic components. That means they have far greater control over the whole manufacturing process. And they're able to function effectively despite the worldwide shortage of microchips.
It also applies rigorous testing on every unit (not just a selection at random) and components. It applies a lean manufacturing and 'just-in-time' production protocol on all equipment lines.
Reliable installation schedules
Each chosen item of Cefla equipment takes only three weeks to manufacture from the beginning of the automated process, through certifiable testing and packaging – as standard.
Cefla then delivers each piece of equipment directly to RPA's central UK warehouse. It is ready and waiting for installation according to the commissioning schedule.
So a practice owner can plan precisely and expect to install a unit within six to eight weeks.
Practice owners have enough to think about without worrying about equipment reliability. So product quality and parts availability is key when considering the purchase of new units.
Experiencing critical failures means they can no longer work. That really isn't an option.
So the decision to source products manufactured closer to home and with a manufacturing pedigree and traceable provenance to ensure replacement parts can be provided without delay is a pragmatic business decision.
---
Any practice owner who requires new capital equipment or looking to completely refurbish their dental/aesthetic working environment are advised to visit www.rpadental.net in the first instance. Then call RPA's London and Manchester offices on 08000 933 975 and make an appointment with one of its specialists.